| | | | |
| --- | --- | --- | --- |
| | | MOSDAC BULLETIN | |
| | | |
| --- | --- | --- |
| | This bulletin contains information for events on today's church service. Also, information on health issues and helpful tips on every day living and other things. | |
| | | | |
| --- | --- | --- | --- |
| | | HAPPY SABBATH | |
TODAY'S SABBATH SERVICE

SPEAKER: Pastor Pierre Quinn


SERMON: "When Jesus Goes Crazy"

SCRIPTURE: Mark 3:20-21

NO CHURCH SERVICE IN OUR PHYSICAL BUILDING TODAY DUE TO THE CORONAVIRUS (COVID-19)!!!!!!!

Please listen to our SABBATH SCHOOL DISCUSSION @ 9:30 AM on the PRAYER LINE. The number is 712-775-8968 Pass Code: 909676.

PLEASE WATCH US AT 11:00 AM ON FaceBook at https://www.facebook.com/mosdac/ OR LISTEN TO OUR SERVICE ON THE PRAYER LINE.

PLEASE REMEMBER TO RELAX AND ENJOY OUR AWESOME SERVICE, AND THAT GOD IS IN CONTROL!!!!!!!
| | | | |
| --- | --- | --- | --- |
| | | CHURCH AT WORK DURING COVID-19 | |
Answering God's Call during the Covid-19 Pandemic

Written by Marie Lloyd-MOSDAC Media

On Wednesday, March 18, 2020, the Mount Olivet Seventh-day Adventist Church (MOSDAC), answered the call to provide care packages for the senior members of the church as well as anyone in the community who were in need of food, toiletries, or supplies. Celia Archie (Deaconess), Sharmaine Edwards (Community Service), and George Jenkins (Deacon) from MOSDAC were joined by several volunteers who helped prepare, bag, and distribute the items to the community.

Sharmaine and her team regularly distribute food to the community every Wednesday and every second and fourth Thursday. However the distribution on Wednesday was different.


Because of the Covid-19 crisis, it was determined that there was a need to serve a targeted group of seniors, single parents, and single members of the church, as well as the broader community. That is when Celia Archie and her team of deaconesses got to work making phone calls to find out who in this targeted group needed food and personal items.

Celia acquired toiletries and teamed up with Community Services, Sharmaine Edwards, to prepare care packages. They enlisted help from Deacon George Jenkins, who didn't hesitate to lend a helping hand. He loaded the church van with food and supplies and delivered care packages to everyone that was on the targeted list.

Even though the number of people who are being affected by the pandemic increases daily, Sharmaine is still determined to provide food to the community for as long as possible. Celia, filling bags with toiletries, says, that the "feeling of doing something good for the community and the sense of accomplishment to be there for our seniors and community in their time of need," is a good feeling as a Christian.

According to George, the challenges they faced with "orderly distribution and the language barrier" within the community were minor in light of the gratification they experienced in doing "something good for someone else" and putting the needs of others before their own. About 100 care packages were prepared for distribution to the community, not including all the care packages that were prepared and delivered to the targeted group of seniors, and singles with or without children. MOSDAC is heeding the call in this time of need. "As a deaconess, we are called to do this as part of the job", said Celia." "This is not a one-time thing. God has called us to look out for one another."


MOSDAC was also able to assist the Williamstown Seventh-day Adventist church by providing enough food to fill two trucks which enabled them to service their community. With a community that is scared and filled with fear, MOSDAC is answering the call and is reaching out to fulfil a need and to provide hope by making that fear a little more bearable.

Celia points to Psalm 91 as encouragement to deal with fear. There shall no evil befall thee, neither shall any plague come nigh thy dwelling. He shall call upon me, and I will answer him.

All three described the collaboration as a success. The need is great, and Mount Olivet is answering the call.
| | | | |
| --- | --- | --- | --- |
| | | PARENTS | |
| | | |
| --- | --- | --- |
| | PARENTS with all the evil things going on in this world we need you to PLEASE, PLEASE pay attention to where your KIDS are during service. That includes making sure that they are accompanied to the bathroom, getting a drink of water or anything where they might be leaving your sight. WE NEED TO PROTECT OUR FUTURE. | |
| | | | |
| --- | --- | --- | --- |
| | | SABBATH SCHOOL | |
WE NEED YOUR ATTENDANCE!

Our Adult SABBATH SCHOOL DEPARTMENT invites you to join us each and every SABBATH MORNING at 9:30 a.m. in the SANCTUARY. Become a part of one of our small, insightful, Biblical Lesson Study groups.
| | | | |
| --- | --- | --- | --- |
| | | MOSDAC CYT SABBATH SCHOOL | |
CHILDREN, YOUTH, TEENS

Don't forget Bible study is from 9:30 am till 10:30 am each Sabbath. Parents, grand-parents, and guardians, we are depending on you to bring your children! We can hardly wait to see you!
| | | | |
| --- | --- | --- | --- |
| | | COMMUNION SABBATH | |
| | | |
| --- | --- | --- |
| | Our Communion Service was cancelled due to the problem we are having all over the world. As soon as things return to normal, we will give you a date and time. In the mean time, PRAY and TRUST in the LORD that HE will FIX this WORLDWIDE. | |
| | | | |
| --- | --- | --- | --- |
| | | 2020 CALENDAR OF EVENTS | |
DUE TO THE THINGS GOING ON IN THE WORLD RIGHT NOW THERE WILL BE NO IN HOUSE EVENTS AS SOON AS THINGS GO BACK TO NORMAL WE WILL RETURN TO OUR IN HOUSE EVENTS .

STAY SAFE AND KNOW THAT GOD IS GOD JUST BELIEVE THAT HE IS!!!!!!!!!!!!!!!!!

* REMINDER: PRAYER MEETING EVERY WEDNESDAY @ 6:30 PM.
| | | | |
| --- | --- | --- | --- |
| | | MORNING PRAYER | |
A Prayer to Start the Day

Dear God,

At the start of each day, help us to recognize you above all else. Enlighten the eyes of our heart that we might see you, and notice how you're at work through our lives. Give us wisdom to make the best choices, fill us with a desire to seek after you more than anything else in this world. Let your Spirit and power breathe in us, through us, again, fresh and new. Thank you that you are greater than anything we may face in our day. Thank you that your presence goes with us, and that your joy is never dependent on our circumstances, but it is our true and lasting strength, no matter what we're up against. We ask that your peace lead us, that it would guard our hearts and minds in you. We ask for your grace to cover our lives this day. We love you Lord...we need you. In Jesus' Name,

Amen.

- Debbie McDanie
| | | | |
| --- | --- | --- | --- |
| | | 10 Things God Wants You To Always Remember | |
1. You Don't Have To Figure Everything Out

It's so easy for us to want to try and figure out all of the details of our life. We try and control as much as we can and get so frustrated and scared whenever we lose that control.

Well, God wants you to know that you can stop trying so hard. Learn to let go and hold on to the one who already knows exactly how your life will turn out. When you stop trying so hard to figure things out, you'll discover a peace in your heart knowing that God is with you and will never leave your side.

2. You Are More Precious Then Rubies (Proverbs 31:10)

Don't let anyone make you feel as though you aren't important or that you don't have a purpose in life. God wants you to know in your heart that you are precious, that there is no one like you and that He has great plans for your life.

3. God Thinks About You A lot (Psalm 139:17-18)

When your going through a really tough time, God is thinking about you.

When your sitting and watching television with your family, God is thinking about you.

When you experience a huge joy in your life, God is thinking about you.

When you lay down to rest at night, God is thinking about you.

God is constantly thinking about you and He does this because He really loves and cares about you.

4. With Faith Truly Anything Is Possible (Matthew 17:20)

God formed the entire universe, He knitted you together in your womb, and He made an eternal heaven for all of those who believe in Him.

Why did He do all of these things?

To show us His glory! To let us know that nothing is impossible with Him and since the Holy spirit is inside of you and I, that glory can be unlocked through the power of faith.

5. God Loves You More Then Any Other Person Could (John 3:16)

Tortured, beat, and hanged on a cross. God showed his immaculate love for you by sending His perfect son to die. I can't think of any greater sacrifice then the one Jesus made for you and I. When we focus on His sacrifice, what He has done for us, we should never doubt how much God truly loves each one of us.

6. Your Good Works Will Not Go Unnoticed (Hebrews 6:10)

You know, it can be really hard sometimes when we put ourselves out there to help someone. Maybe you feel as though you don't get any credit or that others don't appreciate just how much time and effort you are putting in to help.

Don't worry about all of that stuff. God sees every thing and He definitely sees your good works. For all of that hard work, God will one day call you and tell you, "My child, job well done good and faithful servant."

7. Life Is Not About How Much You Can Make, How Popular You Are, Or Other Material Things (Matthew 6:19-21)

You may never be popular like Kim Kardashian or rich like Bill Gates, but you will have something even greater to look forward to and that is the moment when God finally calls you to be in His amazing presence.

I can guarantee you this moment will be more beautiful, more incredible, and filled with more joy then anything we could possibly imagine. We might think to ourselves on that day, "Why did I spend so much time pursuing all of those other things in life."

8. God Is In Control Of Your Life (Proverbs 19:21)

God is in control, God is in control, God is in control. You need to really know that no matter what you're going through right now.

Even if you think your life is falling apart, God is still in control! Trust Him, trust that He knows what is best for you, and have faith that His plans are greater than yours and will ultimately prevail.

9. A Relationship With God Is Really Important (Matthew 22:37)

If someone looked at your life what would they say is most important to you? Would it be your relationship with God? Or would it be another relationship you have? Maybe your job? Money? Car? House? Education?

Even though some of these things like your relationship with your husband or wife or children are very important, God always wants you to know that a relationship with Him is far more important…by a long shot.

Nobody can take care of you like Him, no one knows you better then the one who created you, and no one knows the intimate details of your life like the one who created your plan and purpose in life.

10. Loving Others As Yourself Is Also Really Important (Philippians 2:1-4)

Lets admit it, people can be really difficult to deal with, they can betray you, hurt you in unimaginable ways, and can clash with your beliefs.

It doesn't matter. We are still called to love every single one of them as Jesus Christ loved us.

Jesus Christ clearly set an example of how we should love others and that meant loving them just as much as we love ourselves.
| | | | |
| --- | --- | --- | --- |
| | | History of the Seventh-day Adventist Church | |
series onSeventh-day
Adventist Church History[show] Theology[show] Organization[show] Periodicals[show] Service[show] Media ministries[show] People[show] Adventism
Seventh-day Adventist portal

Seventh-day Adventist Church in Takoma Park, Maryland. Part of a

The Seventh-day Adventist Church had its roots in the Millerite movement of the 1830s to the 1840s, during the period of the Second Great Awakening, and was officially founded in 1863. Prominent figures in the early church included Hiram Edson, James Springer White (Husband to Ellen G. White), Joseph Bates, and J. N. Andrews. Over the ensuing decades the church expanded from its original base in New England to become an international organization. Significant developments such the reviews initiated by evangelicals Donald Barnhouse and Walter Martin, in the 20th century led to its recognition as a Christian denomination.

Foundations, 1798–1820s[edit]

The Second Great Awakening, a revival movement in the United States, took place in the early 19th century. The Second Great Awakening was stimulated by the foundation of the many Bible Societies which sought to address the problem of a lack of affordable Bibles. The spread of Bibles allowed many who had not had one to be able to purchase and study it themselves rather than just hear it preached, and led to the establishment of many reform movements designed to remedy the evils of society before the anticipated Second Coming of Jesus Christ.[1] Many religious minority movements formed out of the Congregational, Presbyterian, and the Baptist and Methodist churches. Some of these movements held beliefs that would later be adopted by the Seventh-day Adventists.

An interest in prophecy was kindled among some Protestants groups following the arrest of Pope Pius VI in 1798 by the French General Louis Alexandre Berthier. Forerunners of the Adventist movement believed that this event marked the end of the 1260-day prophecy from the Book of Daniel.[2][3][4] Certain individuals began to look at the 2300 day prophecy found in Daniel 8:14.[2] Interest in prophecy also found its way into the Roman Catholic church when an exiled Jesuit priest by the name of Manuel de Lacunza published a manuscript calling for renewed interest in the Second Coming of Christ. His publication created a stirring but was later condemned by Pope Leo XII in 1824.[2]As a result of a pursuit for religious freedom, many revivalists had set foot in the United States, aiming to avoid persecution.

Millerite roots, 1831–44[edit] Main article: Great Disappointment

The Seventh-day Adventist Church formed out of the movement known today as the Millerites. In 1831, a Baptist convert, William Miller, was asked by a Baptist to preach in their church and began to preach that the Second Advent of Jesus would occur somewhere between March 1843 and March 1844, based on his interpretation of Daniel 8:14. A following gathered around Miller that included many from the Baptist, Methodist, Presbyterian and Christian Connection churches. In the summer of 1844, some of Miller's followers promoted the date of October 22. They linked the cleansing of the sanctuary of Daniel 8:14 with the Jewish Day of Atonement, believed to be October 22 that year. By 1844, over 100,000 people were anticipating what Miller had called the "Blessed Hope". On October 22 many of the believers were up late into the night watching, waiting for Christ to return and found themselves bitterly disappointed when both sunset and midnight passed with their expectations unfulfilled. This event later became known as the Great Disappointment.

Pre-denominational years, 1844–60[edit] Edson and the Heavenly Sanctuary[edit]

After the disappointment of October 22 many of Miller's followers were left upset and disillusioned. Most ceased to believe in the imminent return of Jesus. Some believed the date was incorrect. A few believed that the date was right but the event expected was wrong. This latter group developed into the Seventh-day Adventist Church. One of the Adventists, Hiram Edson (1806–1882) wrote "Our fondest hopes and expectations were blasted, and such a spirit of weeping came over us as I never experienced before. It seemed that the loss of all earthly friends could have been no comparison. We wept, and wept, till the day dawn."[6] On the morning of October 23, Edson, who lived in Port Gibson, New York was passing through his grain field with a friend. He later recounted his experience:

"We started, and while passing through a large field I was stopped about midway of the field. Heaven seemed opened to my view, and I saw distinctly and clearly that instead of our High Priest coming out of the Most Holy of the heavenly sanctuary to come to this earth on the tenth day of the seventh month, at the end of the 2300 days [calculated to be October 22, 1844], He for the first time entered on that day the second apartment of that sanctuary; and that He had a work to perform in the Most Holy before coming to the earth."[7]

Edson shared his experience with many of the local Adventists who were greatly encouraged by his account. As a result, he began studying the bible with two of the other believers in the area, O.R.L. Crosier and Franklin B. Hahn, who published their findings in a paper called Day-Dawn. This paper explored the biblical parable of the Ten Virgins and attempted to explain why the bridegroom had tarried. The article also explored the concept of the day of atonement and what the authors called "our chronology of events".[8][9]

The findings published by Crosier, Hahn and Edson led to a new understanding about the sanctuary in heaven. Their paper explained how there was a sanctuary in heaven, that Christ, the High Priest, was to cleanse. The believers understood this cleansing to be what the 2300 days in Daniel was referring to.[10]

George Knight wrote, "Although originally the smallest of the post-Millerite groups, it came to see itself as the true successor of the once-powerful Millerite movement."[11] This view was endorsed by Ellen White. However, Seeking a Sanctuary sees it more as an offshoot of the Millerite movement.

The "Sabbath and Shut Door" Adventists were disparate, but slowly emerged. Only Joseph Bates had had any prominence in the Millerite movement.[12]

Adventists viewed themselves as heirs of earlier outcast believers such as the Waldenses, Protestant Reformers including the Anabaptists, English and Scottish Puritans, evangelicals of the 18th century including Methodists, Seventh Day Baptists, and others who rejected established church traditions.[13]

Sabbath observance develops and unites[edit] Main article: Sabbath and Seventh-day Adventism § History

A young Seventh Day Baptist layperson named Rachel Oakes Preston living in New Hampshire was responsible for introducing Sabbath to the Millerite Adventists. Due to her influence, Frederick Wheeler, a local Methodist-Adventist preacher, began keeping the seventh day as Sabbath, probably in the early spring of 1844. Several members of the Washington, New Hampshire church he occasionally ministered to also followed his decision. These included William and Cyrus Farnsworth. T. M. Preble soon accepted it either from Wheeler or directly from Oakes. These events were shortly followed by the Great Disappointment.

Preble promoted Sabbath through the February 28, 1845 issue of the Hope of Israel. In March he published his Sabbath views in tract form. Although he returned to observing Sunday in the next few years, his writing convinced Joseph Bates and J. N. Andrews. These men in turn convinced James and Ellen White, as well as Hiram Edson and hundreds of others.[14]

Bates proposed that a meeting should be organised between the believers in New Hampshire and Port Gibson. At this meeting, which occurred sometime in 1846 at Edson's farm, Edson and other Port Gibson believers readily accepted Sabbath and at the same time forged an alliance with Bates and two other folk from New Hampshire who later became very influential in the Adventist church, James and Ellen G. White. Between April 1848, and December 1850 twenty-two "Sabbath conferences" were held in New York and New England. These meetings were often seen as opportunities for leaders such as James White, Joseph Bates, Stephen Pierce and Hiram Edson to discuss and reach conclusions about doctrinal issues.[15]

While initially it was believed that Sabbath started at 6 pm, by 1855 it was generally accepted that Sabbath begins at Friday sunset.[16]

The Present Truth (see below) was largely devoted to Sabbath at first. J. N. Andrews was the first Adventist to write a book-length defense of Sabbath, first published in 1861.Sabbath observance develops and unites[edit] Main article: Sabbath and Seventh-day Adventism § History

A young Seventh Day Baptist layperson named Rachel Oakes Preston living in New Hampshire was responsible for introducing Sabbath to the Millerite Adventists. Due to her influence, Frederick Wheeler, a local Methodist-Adventist preacher, began keeping the seventh day as Sabbath, probably in the early spring of 1844. Several members of the Washington, New Hampshire church he occasionally ministered to also followed his decision. These included William and Cyrus Farnsworth. T. M. Preble soon accepted it either from Wheeler or directly from Oakes. These events were shortly followed by the Great Disappointment.

Preble promoted Sabbath through the February 28, 1845 issue of the Hope of Israel. In March he published his Sabbath views in tract form. Although he returned to observing Sunday in the next few years, his writing convinced Joseph Bates and J. N. Andrews. These men in turn convinced James and Ellen White, as well as Hiram Edson and hundreds of others.[14]

Bates proposed that a meeting should be organised between the believers in New Hampshire and Port Gibson. At this meeting, which occurred sometime in 1846 at Edson's farm, Edson and other Port Gibson believers readily accepted Sabbath and at the same time forged an alliance with Bates and two other folk from New Hampshire who later became very influential in the Adventist church,
| | | | |
| --- | --- | --- | --- |
| | | AWARENESS !!! | |
NATIONAL HUMAN TRAFFICKING AWARENESS 2020!!!

THINK ABOUT THIS EVERYDAY!!!

BE VERY CAREFUL EVERYDAY!!!

GOD BLESS YOU ALL!!!!!!!!!!!

*National Human Trafficking Awareness Day is observed every year on January 11.

*This observance was started in 2011 by Presidential Proclamation of National Slavery and Human Trafficking Prevention Month.

In 2011 President Barack Obama issued a Presidential Proclamation, designating each January to be National Slavery and Human Trafficking Prevention Month. The anniversary of this proclamation became known as National Human Trafficking Awareness Day.

Slavery was officially abolished in the USA by the Thirteenth Amendment in December 1865 however sadly human trafficking is growing at an alarming rate and despite the USA being a first world country, human trafficking has become a lucrative business for some members of our society.

The victims affected and forced into modern day slavery can be of foreign nationalities or the citizens of the USA, but they are all subjected to the horrific injustices of human trafficking, including sex trafficking, forced labor, involuntary servitude, forced marriage and debt bondage.

Many of the anti trafficking organizations arrange awareness raising campaigns all year round, but particularly in January when this awareness day is recognised and publicity is at its peak. It is important to know the signs of human trafficking and who you can contact should your suspicions be raised. The National Human Trafficking Resource Center Hotline, a resource that anyone can call to submit a tip about potential incidents of trafficking, received 20,424 calls and had 5,748 cases of trafficking reported in 2016 alone with figures increasing every year. Help raise awareness and potentially save peoples lives by educating yourself more about the despicable act of human trafficking and what you can do if you suspect anyone of being a victim or organizer of this terrifying act.
| | | | |
| --- | --- | --- | --- |
| | | CORONAVIRUS (COVID-19) | |
What is coronavirus?

According to the Atlanta-based Centers for Disease Control and Prevention, Coronavirus disease, also called COVID-19, 2019-nCov or 2019 Novel Coronavirus, is "a respiratory illness that can spread from person to person. The virus that causes COVID-19 is a novel coronavirus that was first identified during an investigation into an outbreak in Wuhan, China."

How is coronavirus spread?

Coronavirus is spread from person to person. People with the illness spread the disease through tiny droplets of water when they cough or exhale. Those droplets land on objects and surfaces around them. The disease spreads when another person inhales those droplets from a person with the disease who coughs or exhales, or when someone without the illness touches objects or surfaces with the droplets, then touches their face -- particularly their eyes, nose or mouth, with unwashed hands.

Research on the ways the illness is spread is ongoing, according to WHO.

»COMPLETE COVERAGE: CORONAVIRUS

What are the symptoms of coronavirus?

According to the World Health Organization, symptoms typically include fever, tiredness and dry cough.

Some may have aches and pains, nasal congestion, runny nose, sore throat or diarrhea, but those symptoms usually start gradually and are mild.

"Some people become infected but don't develop any symptoms and don't feel unwell. Most people (about 80%) recover from the disease without needing special treatment," according to the WHO website.

Is there a vaccine for coronavirus?

No, there is not currently a vaccine for coronavirus.

Who is the most at risk to get coronavirus?

According to the CDC, "people who are close contacts of someone known to have COVID-19," such as health care workers or people living in the same household as someone with the illness. Older adults, people with serious chronic medical conditions such as heart disease, diabetes, lung disease, asthma and COPD are at a higher risk of getting very sick from coronavirus.

How can I prevent getting coronavirus?

The biggest prevention method for most illnesses is washing your hands. The CDC recommends washing your hands often with soap and water for at least 20 seconds, or about as long as the "Alphabet" song. If soap and water are not available, you should use an alcohol-based hand sanitizer that contains at least 60% alcohol.

WHO recommends staying at least 3 feet from anyone who is coughing or sneezing.

How can I prevent spreading coronavirus to others?

If you are sick -- whether with coronavirus or not, you should stay home. When you sneeze or cough, cover your mouth with a tissue and throw it in the trash. If you don't have a tissue, the CDC says to cough or sneeze into your elbow. Frequently touched objects and surfaces should be cleaned and disinfected frequently, according to the CDC.

Should I wear a mask?

Health experts say you should only wear a mask if you have respiratory symptoms, such as a cough and fever. And wearing multiple masks is not effective against COVID-19.

WHO has the following criteria for wearing and using a mask:

A mask should only be used by health workers, care takers and individuals with respiratory symptoms, such as fever and colds.

Before touching the mask, clean hands with an alcohol-based hand rub or soap and water
Take the mask and inspect it for tears or holes.
Orient which side is the top side (where the metal strip is).
Ensure the proper side of the mask faces outward (the colored side).
Place the mask to your face. Pinch the metal strip or stiff edge of the mask so it molds to the shape of your nose.
Pull down the mask's bottom so it covers your mouth and your chin.
After use, take off the mask; remove the elastic loops from behind the ears while keeping the mask away from your face and clothes, to avoid touching potentially contaminated surfaces of the mask.
Discard the mask in a closed bin immediately after use.
Perform hand hygiene after touching or discarding the mask – Use alcohol-based hand rub or, if visibly soiled, wash your hands with soap and water.
How long does coronavirus live on a surface?

According to WHO, it "seems to behave like other coronaviruses."

"Studies suggest that coronaviruses (including preliminary information on the COVID-19 virus) may persist on surfaces for a few hours or up to several days," the organization said.

How long it lives on a surface depends on the surface type and the temperature or humidity of the environment it is in.

Can you transmit or get coronavirus from your pet?

"To date, there is no evidence that a dog, cat or any pet can transmit COVID-19," according to the WHO site.
| | | | |
| --- | --- | --- | --- |
| | | Testing for COVID-19 | |
There are laboratory tests that can identify the virus that causes COVID-19 in respiratory specimens. State and local public health departments have received tests from CDC while medical providers are getting tests developed by commercial manufacturers.Who should be tested

Not everyone needs to be tested for COVID-19. Here is some information that might help in making decisions about seeking care or testing.

Most people have mild illness and are able to recover at home.
There is no treatment specifically approved for this virus.
Testing results may be helpful to inform decision-making about who you come in contact with.

CDC has guidance for who should be tested, but decisions about testing are at the discretion of state and local health departments and/or individual clinicians.

Clinicians should work with their state and local health departments to coordinate testing through public health laboratories, or work with clinical or commercial laboratoriesWhat to do after you are tested

If you test positive for COVID-19, see If You Are Sick or Caring for Someone.
If you test negative for COVID-19, you probably were not infected at the time your specimen was collected. However, that does not mean you will not get sick. It is possible that you were very early in your infection at the time of your specimen collection and that you could test positive later, or you could be exposed later and then develop illness. In other words, a negative test result does not rule out getting sick later.

CDC expects that widespread transmission of COVID-19 in the United States will occur. In the coming months, most of the U.S. population will be exposed to this virus. You should continue to practice all the protective measures recommended to keep yourself and others free from illness. See How to Protect Yourself.

Additional information: U.S. Food and Drug Adminstration FAQs on Diagnostic Testing for SARS-CoV-2If you are very sick get medical attention immediatelyWhen to Seek Medical Attention

If you develop emergency warning signs for COVID-19 get medical attention immediately. Emergency warning signs include*:

Trouble breathing
Persistent pain or pressure in the chest
New confusion or inability to arouse
Bluish lips or face

*This list is not all inclusive. Please consult your medical provider for any other symptoms that are severe or concerning.

For healthcare professionals

For information on testing for healthcare professionals, see recommendations for reporting, testing, and specimen collection at Interim Guidance for Healthcare Professionals.
| | | | |
| --- | --- | --- | --- |
| | | WHAT'S IT LIKE TO HAVE COVID-19!!! | |
Elizabeth Schneider, a resident of Washington state, initially thought she had the flu.

Schneider told Fox News that she didn't start to feel symptoms until two weeks after she was exposed to the coronavirus at a February 22 house party.

"Three days later [after the party], I felt sick and I basically had all of the symptoms of the flu. I didn't have a cough, I didn't have any respiratory distress, tightness in my chest or shortness of breath. So, I actually thought I had contracted the flu," she told Fox News' Neil Cavuto.

Other people who attended the same party were sharing their own flu-like symptoms on social media, so they all decided to sign up for the Seattle Flu Study and got at-home nasal swab testing kits. They all came back positive for COVID-19. That was 11 days after Schneider first felt sick. Schneider said her fever has subsided and she no longer feels ill.

Carl Goldman, a passenger aboard the Diamond Princess cruise ship, was one of the 700 guests who was diagnosed with COVID-19.

Goldman previously told Insider that his first symptoms were a high fever and shortness of breath. He later developed a dry cough.

"After 48 hours, I would have been back at work if I wasn't contagious," Goldman, 67, told Insider from his room at the University of Nebraska Medical Center's National Quarantine Unit on March 13.

Goldman spent 10 days in a biocontainment unit once he was off the cruise ship. Doctors gave him ibuprofen to manage his fever and pain and Gatorade to keep him hydrated.

"It's a different sickness. Unlike a cold or flu, I did not have any stuffiness in my nose, no sore throat, no headache," he said. "Those are things I usually get with a cold."

After 10 days, Goldman had mild symptoms and was moved to a different facility where he remained as part of a clinical study on the coronavirus.
| | | | |
| --- | --- | --- | --- |
| | | Donate To Support Vulnerable Populations During The Coronavirus | |
About this Giving Opportunity

The global novel coronavirus outbreak is rapidly evolving and expanding. Communities are now vulnerable to unknown sources of exposure. The COVID-19 coronavirus has a fatality rate considerably higher than the flu and it has been declared a pandemic by the World Health Organization (WHO).

As government and health professionals implement an aggressive containment strategy, these measures are having a disproportionate effect on economically vulnerable populations faced with challenges including lost work and wages, child care resources, access to health care and more.

Your donation benefits the following nonprofit organizations to support their response effort:

The Feeding America network is the largest hunger-relief organization in the United States including in disasters and national emergencies. They are responding to the challenge of COVID-19 by working with government leaders to ensure support for federal nutrition programs; partnering with school districts and local agencies to ensure the 22 million children who rely on school meals have access to food outside the classroom; distributing emergency food boxes to food banks across the country as the need for food assistance increases; and distributing household items like cleaning supplies, diapers and personal care products.

Coronavirus has closed schools across the country. Right now, teachers need to get supplies in the hands of students at home to keep them learning, especially in our country's highest-need communities. DonorsChoose, the classroom funding site for public school teachers, is committed to getting teachers what they need to give every student a great education. Usually, funded supplies are shipped directly to classrooms in need. With schools closed, this new pilot program for delivering on their mission empowers teachers to get supplies directly to students at home.

Thank you for making a gift to support the important work of these organizations.
| | | | |
| --- | --- | --- | --- |
| | | Fight Back Against COVID Scammers | |
America is currently facing a grave public health emergency that is having a serious impact on our economy. As our hospitals, health care workers and every American across the country continue to adapt to the impact of COVID-19, the last thing anyone should need to worry about is being charged excessive prices for basic essentials, equipment and supplies or becoming the victim of scammers.

What is Price Gouging?

An excessive price increase under NJ law is defined as charging more than 10% higher than the price at which merchandise was sold during the normal course of business prior to the State of Emergency.

Price gouging should never happen and especially not during a crisis when people need these products for protection.

How I'm Fighting Back

Last week, I urged Attorney General William Barr to have the Department of Justice take aggressive action to protect American consumers from price gouging during the COVID-19 pandemic.

In addition, last week, we in Congress passed H.R. 748, Coronavirus Aid, Relief, and Economic Security (CARES) Act, a $2 trillion relief package to provide resources to our health systems and protect workers and businesses during the current COVID pandemic, however, there is still work to be done.

How to Report Price Gouging

New Jersey Government has set up a hotline to report COVID-19 related fraud: (866) 720-5721.

NJ businesses and consumers who believe they have been cheated or scammed by a business, or suspect any other form of consumer abuse, can file an online complaint with the Division of Consumer Affairs here.

New Jersey Government has additional information and resources on reporting price gouging and other scammers here.

Avoid Coronavirus Scams

Scammers are taking advantage of fears surrounding the Coronavirus in more ways than just price gouging. Here are some tips to help you avoid the scammers:
| | | | |
| --- | --- | --- | --- |
| | | MYTHS ABOUT THE CORONAVIRUS | |
There are many myths swirling around on the internet at the moment about COVID-19, more commonly known as the coronavirus. To ensure that we all stay informed with the accurate information, the World Health Organization (WHO) has put together a "myth busters" page, highlighting the truth about some of the most popular misconceptions out there. Here we summarize a few of the most worrying myths on the page, but make sure you also head to the WHO's own page for more information.

COVID-19 virus can only be transmitted in areas with certain weathers and temperatures

The COVID-19 virus can be transmitted in all areas around the world. This includes areas with hot and humid weather, and no, cold weather and snow cannot kill the new coronavirus. The WHO says the most effective way to protect yourself against the new coronavirus is by "frequently cleaning your hands with alcohol-based hand rub or washing them with soap and water."

Can eating garlic help prevent infection with the new coronavirus?

Although garlic is a healthy food which can bring health benefits as part of a balanced diet, there is no evidence that it can protect against the coronavirus.

Can taking antibiotics protect against the coronavirus?

No, COVID-19 is a virus, and antibiotics do not work against viruses, only against bacteria. So far there are no specific medications recommended to prevent or treat the new coronavirus. However, if you are infected with the virus and need hospital attention, you should receive the care needed to relieve and treat symptoms.

Can spraying alcohol or chlorine all over your body kill the new coronavirus?

No, this will not kill viruses that have already entered your body, and in fact, spraying alcohol or chlorine all over your body can damage mucous membranes in areas such as the eyes and mouth. Stick to using them to disinfect surfaces.

Can the new coronavirus be transmitted through mosquito bites?

No, there is no evidence to suggest that it can be transmitted by mosquitoes. However, it is spread through droplets produced when an infected person coughs or sneezes, so wash your hands frequently with soap and water (or use an alcohol gel if you cannot wash them) and avoid touching your face.

Does taking a hot bath prevent the new coronavirus disease?

No. Your normal body temperature remains around 36.5°C to 37°C, regardless of the temperature of your bath or shower. Again, the WHO stresses that the best way to protect yourself against COVID-19 is by frequently washing your hands to kill viruses and avoiding touching your eyes, mouth, and nose.
| | | | |
| --- | --- | --- | --- |
| | | WHAT DO YOU KNOW ABOUT VIRUSES? | |
Viruses are microscopic organisms that exist almost everywhere on earth. They can infect animals, plants, fungi, and even bacteria.

Sometimes a virus can cause a disease so deadly that it is fatal. Other viral infections trigger no noticeable reaction.

A virus may also have one effect on one type of organism, but a different effect on another. This explains how a virus that affects a cat may not affect a dog.

Viruses vary in complexity. They consist of genetic material, RNA or DNA, surrounded by a coat of protein, lipid (fat), or glycoprotein. Viruses cannot replicate without a host, so they are classified as parasitic.Fast facts on viruses

Viruses are living organisms that cannot replicate without a host cell.
They are considered the most abundant biological entity on the planet.
There is no cure for a virus, but vaccination can prevent them from spreading.

Almost every ecosystem on Earth contains viruses.

Before entering a cell, viruses exist in a form known as virions.

During this phase, they are roughly one-hundredth the size of a bacterium and consist of two or three distinct parts:

genetic material, either DNA or RNA
a protein coat, or capsid, which protects the genetic information
a lipid envelope is sometimes present around the protein coat when the virus is outside of the cell

Viruses do not contain a ribosome, so they cannot make proteins. This makes them totally dependent on their host. They are the only type of microorganism that cannot reproduce without a host cell.

After contacting a host cell, a virus will insert genetic material into the host and take over that host's functions.

After infecting the cell, the virus continues to reproduce, but it produces more viral protein and genetic material instead of the usual cellular products.

It is this process that earns viruses the classification of parasite.

Viruses have different shapes and sizes, and they can be categorized by their shapes.

These may be:

Helical: The tobacco mosaic virus has a helix shape.
Icosahedral, near-spherical viruses: Most animal viruses are like this.

Other shapes are possible, including nonstandard shapes that combine both helical and icosahedral forms.

Viruses do not leave fossil remains, so they are difficult to trace through time. Molecular techniques are used to compare the DNA and RNA of viruses and find out more about where they come from.

Three competing theories try to explain the origin of viruses.

Regressive, or reduction hypothesis: Viruses started as independent organisms that became parasites. Over time, they shed genes that did not help them parasitize, and they became entirely dependent on the cells they inhabit.
Progressive, or escape hypothesis: Viruses evolved from sections of DNA or RNA that "escaped" from the genes of larger organisms. In this way, they gained the ability to become independent and move between cells.
Virus-first hypothesis: Viruses evolved from complex molecules of nucleic acid and proteins either before or at the same time as the first cells appeared on Earth, billions of years ago

A virus exists only to reproduce. When it reproduces, its offspring spread to new cells and new hosts.

The makeup of a virus affects its ability to spread.

Viruses may transmit from person to person, and from mother to child during pregnancy or delivery.

They can spread through:

touch
exchanges of saliva, coughing, or sneezing
sexual contact
contaminated food or water
insects that carry them from one person to another

Some viruses can live on an object for some time, so if a person touches an item with the virus on their hands, the next person can pick up that virus by touching the same object. The object is known as a fomite.

As the virus replicates in the body, it starts to affect the host. After a period known as the incubation period, symptoms may start to show.
| | | | |
| --- | --- | --- | --- |
| | | Stimulus check: What we know (and don't)!!! | |
President Donald Trump has signed a $2 trillion relief package that aims to soften the blow of the coronavirus pandemic on the economy.

Now the Trump administration must rapidly pump hundreds of billions of dollars into the economy in the form of direct payments, loans and grants to hard-hit industries such as the airlines.

The stimulus package will provide $1,200 checks to many Americans – and more for families – while making available hundreds of billions of dollars for companies to maintain payroll through the crisis. It significantly expands the nation's unemployment safety net and it directs a huge infusion of cash to hospitals and other medical facilities on the front line of fighting the pandemic.

How much would each person get?

Individuals with an adjusted gross income of $75,000 or less will be eligible for up to $1,200 ($2,400 for joint tax returns) and $500 for each qualifying child. Those with little or no tax liability also will get $1,200 ($2,400 for joint returns).

The payments will start to phase out for Americans who earn more than $75,000, or $150,000 for a joint return. The amount you receive will be decreased by 5% of the amount your income exceeds $75,000. For example, a single person with an $85,000 salary would get $700 after subtracting 5% of $10,000, or $500.

The payments will phase out completely for single filers with incomes exceeding $99,000, $136,500 for head of household filers with one child, and $198,000 for joint filers with no children.

When would checks arrive?

Treasury Secretary Steve Mnuchin last week said on Fox Business that "as soon as Congress passes this, we will get this out in three weeks."

However, specific dates would most likely change during the appropriations process in Congress.

Individuals who have set up a direct deposit with the IRS can expect the sum quicker than those who have to wait for a check in the mail.

The last time the federal government sent checks to Americans was in 2008, under President George W. Bush. The Economic Stimulus Act was signed into law on Feb. 13, 2008, and provided individual tax relief in the form of tax rebates – as much as $600 for individuals, $1,200 for married couples, and additional rebates for families with children. But the money didn't start going out until late April.

Where is this money coming from?

Taxes, in short.

The previous bill signed by Trump on is known as "phase two." The stimulus checks come as part of the $2-trillion "phase three" package.

What other financial assistance efforts is the government putting forward?

The Senate agreed to an expansion of unemployment benefits that would extend jobless insurance by 13 weeks and include a four-month enhancement of benefits and include freelancers, furloughed employees and the self-employed.

The previous aid bill signed by Trump provides paid sick and family leave, offers free coronavirus testing and bolsters unemployment insurance.

As reported by USA TODAY's Chris Quitana: The federal government will no longer withhold portions of borrowers' tax returns and Social Security payments, the Education Department said Wednesday. And borrowers whose paychecks were garnished will be entitled to their full wage — although their employers must make the change to their paycheck.McConnell added last week that the Department of Housing and Urban Development would suspend foreclosures and evictions on FHA-insured mortgages.
| | | | |
| --- | --- | --- | --- |
| | | US POSTAL SERVICE AND COVID-19 | |
US Postal Service could shut down by June, lawmakers warn

BY: Sophie Lewis - April 3, 2020



Throughout the coronavirus pandemic, postal workers have been on the front lines, considered "essential workers" who must continue to do their jobs as usual while others stay home. But some lawmakers are warning that without more support, the U.S. Postal Service (USPS) could completely shut down in the next few months, threatening the livelihoods of hundreds of thousands of Americans.

Last week, Representatives Carolyn B. Maloney, the chair of the Committee on Oversight and Reform, and Gerry Connolly, chair of the Subcommittee on Government Operations, said in a letter to Senate Majority Leader Mitch McConnell that the COVID-19 crisis is threatening the future of mail service in the U.S.

"The Postal Service is in need of urgent help as a direct result of the coronavirus crisis," they said. "Based on a number of briefings and warnings this week about a critical fall-off in mail across the country, it has become clear that the Postal Service will not survive the summer without immediate help from Congress and the White House. Every community in America relies on the Postal Service to deliver vital goods and services, including life-saving medications."

The lawmakers said USPS, which is a quasi-governmental agency that relies on fees rather than taxes, may be forced to shutter as early as June, less than three months from now. They noted that postal workers delivered more than a billion shipments of prescription drugs last year, and ceasing operations during the virus outbreak could have dire consequences for the health of people around the country.

"The Postal Service needs America's help, and we must answer this call," they said.

"These negative effects could be even more dire in rural areas, where millions of Americans are sheltering in place and rely on the Postal Service to deliver essential staples," the lawmakers warned.

Americans are also counting on postal service workers to deliver millions of coronavirus relief checks — a process that won't start until the end of April and isn't scheduled to finish until September. However, it's unclear if it will have the funding needed to do so.

Maloney and Connelly proposed a bill that would provide a $25 billion in emergency funding for the postal service, eliminating its debt with the stipulation that it would prioritize medical deliveries during the crisis. They said the funding would save the jobs of more than 600,000 Americans.

A USPS spokesperson told CBS News on Friday, "The United States Postal Service appreciates the inclusion of limited emergency borrowing authority during this COVID-19 pandemic. However, the Postal Service remains concerned that this measure will be insufficient to enable the Postal Service to withstand the significant downturn in our business that could directly result from the pandemic."

The statement continued, "Under a worst-case scenario, such downturn could result in the Postal Service having insufficient liquidity to continue operations."

According to the spokesperson, USPS has experienced a significant loss in needed revenues during the pandemic and subsequent decline in economic activity, but it continues to work with lawmakers to ensure Americans' access to mail during this time.

However, when President Donald Trump signed into law the $2 trillion coronavirus emergency spending bill, it allowed USPS to borrow just $10 billion from the Treasury Department.

"That is woefully inadequate," said Fredric V. Rolando, president of the National Associated of Letter Carriers, in a plea for more funding in the next round of legislation. "The administration clearly does not understand the importance of the Postal Service, especially now."

Democrats are working to put together a fourth coronavirus spending bill that would give USPS more funding, primarily in order to boost the ability to vote by mail in the upcoming election, House Speaker Nancy Pelosi said.

Post offices have so far remained open throughout the crisis, along with hospitals, pharmacies, supermarkets and other essential businesses. According to a New York Times report, at least 20 postal workers had tested positive for the virus by last Friday — a number that has likely increased given the rate of U.S. diagnoses.

With over 266,000 confirmed positive tests, the U.S. now has the most cases of COVID-19 in the world, contributing to the global total of more than 1 million cases, according to data compiled by Johns Hopkins University. So far, over 6,900 people have died in the U.S. from the virus.
| | | | |
| --- | --- | --- | --- |
| | | April "National Month" Calendar | |
African American Women's Fitness Month
Alcohol Awareness Month
Black Women's History Month
Celebrate Diversity Month
Confederate History Month
Distracted Driving Awareness Month
Financial Literacy Month
Foot Health Awareness Month
Fresh Florida Tomato Month
Irritable Bowel Syndrome Awareness Month
Keep America Beautiful Month
Lawn and Garden Month
Mathematics Awareness Month
Month of the Military Child

National Arab American Heritage Month
National Autism Awareness Month
National Canine Fitness Month
National Cancer Control Month
National Cannabis Awareness Month
National Car Care Month
National Child Abuse Awareness Month
National Couple Appreciation Month
National Deaf History Month (March 13 to April 15)
National Decorating Month
National Donate Life Awareness Month
National Fair Housing Month
National Fresh Celery Month
National Garden Month

National Humor Month
National Internship Awareness Month
National Jazz Appreciation Month
National Minority Health Month
National Month of Hope
National Multiple Birth Awareness Month
National Occupational Therapy Month
National Parkinson's Awareness Month
National Pecan Month
National Poetry Month
National Safe Digging Month
National Soft Pretzel Month
National Soy Foods Month
National Straw Hat Month

National Welding Month
Occupational Therapy Month
Pets are Wonderful Month
Prevention of Cruelty to Animals Month
Records and Information Management Month
School Library Month
Scottish American Heritage Month
Second Chance Month
Sexual Assault Awareness Month
| | | | |
| --- | --- | --- | --- |
| | | TOO BLACK | |
They take my kindness as ....... WEAKNESS.

They take my silence for .......... SPEECHLESS.

They consider my uniqueness ..... STRANGE.

They call my language ................ SLANG.

They see my confidence as .......... CONCEIT.

They see my mistakes as ............. DEFEAT.

They consider my success ............ ACCIDENTAL.

They minimize my intelligence to ... POTENTIAL.

My questions mean I am ............... UNAWARE.

My advancement is somehow ......... UNFAIR.

To voice concern is .................. DISCONTENTMENT.

If I stand up for myself, I am too .. APPREHENSIVE.

I am defiant if I ............................. SEPARATE.

I am fake if I ................................. ASSIMILATE.

My character is constantly ............ UNDER ATTACK.

Pride for my race makes me ............ "TOO BLACK".

-Unknown-
| | | | |
| --- | --- | --- | --- |
| | | HEALTH AWARENESS CALENDAR - APRIL 2020 | |
Alcohol Awareness Month
Irritable Bowel Syndrome (IBS) Awareness Month
National Autism Awareness Month
National Child Abuse Prevention Month
National Donate Life Month
National Facial Protection Month
National Minority Health Month
National Sarcoidosis Awareness Month
Occupational Therapy Month
Oral Cancer Awareness Month
Sexual Assault Awareness and Prevention Month
Sexual Assault Awareness Month

STD Awareness Month
Women's Eye Health and Safety Month
National Minority Cancer Awareness Month
National Public Health Week (April 6–12)
National Alcohol Screening Day (April 7)
Rape, Abuse and Incest National Network (RAINN) Day (April 5)
World Health Day (April 7)
National Youth HIV/AIDS Awareness Day (April 10)
National Infertility Awareness Week (April 19–25)
Every Kid Healthy Week (April 20–24)

World Meningitis Day (April 24)
World Immunization Week (April 24–30)
National Infant Immunization Week (April 26–May 3
| | | | |
| --- | --- | --- | --- |
| | | AWARENESS 2020: SECRET-WEAPON FOR STRESS | |
SIP AWAY STRESS!!!

Sidestep health hassels with sweet delights that brim with body-healing ginger!

HOW GINGER REVITALIZES

+ Fights Colds and Flu

A ginger-spiked drink can help shore up your immune defenses within three hours, report experts from the American Medical Association. Credit goes to potent antiviral compounds that double the production of the proteins lining the lungs, making breathing easier and helping to quickly eliminate viruses.

+Nixes GI Upset

Compounds in ginger can help ease indigestion and prevent stomach upset. So say Taiwanese researchers, who found that ginger triggers muscle contractions to speed the passage of food through the GI tract, preventing posy-meal bloat and nausea.

THE PAYOFF: Study subjects who took ginger capsules digested their food 30% faster than those who were given a placebo, reducing the likelihood of stomach woes.

+Erases Aches And Pains

Enjoying just 1 tsp. of ginger daily relieves chronic aches and stiffness in 63% of sufferers in just one week, according to research in the Journal of Arthritis.

THE REASON: The gingerols suppress the production of enzymes responsible for pain-triggering inflammation.

This should be the drink of choice for this 2020 New Year!!!

Look below on the right side, and you will find other suggestions, uses, and beverages using ginger!!!

HAPPY HUNTING!!!
| | | | |
| --- | --- | --- | --- |
| | | HEALTHY AGING AWARENESS | |
Healthy Aging

Adopting healthy habits and behaviors, staying involved in your community, using preventive services, managing health conditions, and understanding all your medications can contribute to a productive and meaningful life.

Staying Active

Go4Life: Exercise and Physical Activity
Staying physically active is an important part of a healthy lifestyle. Get help fitting exercise and physical activity into your daily life.

Older Drivers
Getting older does not necessarily mean a person's driving days are over. Plan ahead to ensure you and your loved ones are safe on the road.

Aging at Home: A Guide for Home Improvements - PDF
Tips for modifying your home to be more accessible helps prevent falls and injuries, and provides peace of mind for you and those around you.

Staying Connected to Your Community

Senior Corps
Senior Corp connects adults 55+ with the people and organizations that need you most. Find volunteer opportunities near you.

Senior Community Service Employment Program (SCSEP)
SCSEP is a community service and work-based job training program for low-income, unemployed older Americans. See if you qualify.

Aging Network Volunteer Resource Center
Offers online resources, staff and volunteer training, and opportunities for leaders to exchange best practices to increase the number of older adult volunteers and enrich the experience of these volunteers.

National Aging and Disability Transportation Center
Working to increase transportation options for older adults to support their ability to live independently in their homes and communities.

Nutrition for Older Adults

Food and Nutrition
Nutrition is important at every stage of life. Find information and resources in your area to achieve good health.

Young at Heart: Tips for Older Adults
As you age, your body and life change. So does what you need to stay healthy. Healthy eating and regular physical activity are your keys to good health.

Meals on Wheels America
Meals on Wheels, along with more than two million volunteers, delivers the nutritious meals, friendly visits and safety checks that enable America's seniors to live nourished lives with independence and dignity.

Nutrition for Seniors
Studies show that a good diet in your later years reduces your risk of osteoporosis, high blood pressure, heart diseases, and certain cancers. Get tips for eating for overall health.

What's On Your Plate? Smart Food Choices for Healthy Aging
Stay healthy with nutrient-focused guides for healthy eating and grocery shopping.

Weight Management
If you are overweight or obese, you have a greater risk of developing many diseases including Type 2 diabetes, heart disease, and some types of cancer. Learn how to manage your weight successfully.

Food Safety for Older Adults
Adults 65 and older are at a higher risk for hospitalization and death from foodborne illness. Learn how to keep yourself safe.

Supplemental Nutrition Assistance Program (SNAP)
SNAP offers nutrition assistance to eligible, low-income individuals and families and provides economic benefits to communities.

Locating Benefits & Finding Care

Benefits.gov: Your Path to Government Benefits
Locate benefits you may be eligible for using the official benefits website of the U.S. government.

Medicare.gov
Sign up for Medicare benefits, find out if a service is covered, submit a Medicare claim, and more.

Preventive Services
Medicare covers many preventive and screening services to keep you healthy and help find problems early, when treatment is most effective.

Compare Medicare Providers
Find physicians, group practices, hospitals, home health agencies, and dialysis facilities based on star ratings, services offered, and quality of care.

Medicare and the Health Insurance Marketplace
Learn about the Health Insurance Marketplace and your Medicare benefits.

Replacement Medicare Cards
Learn how to get a replacement Medicare card.

Medicaid.gov
Your one-stop-shop for Federal policy and program information about Medicaid.

Eldercare Locator
Using your ZIP code or city and state, find resources in your community that provide information and assistance for older adults and caregivers.

Diseases, Conditions & Injuries Alzheimer's Disease

Alzheimer's Disease and Dementia
Find links to authoritative, up-to-date information from agencies and organizations with expertise in Alzheimer's disease and dementia.

Caregiving Tip Sheets and Resources
Caring for a person with Alzheimer's disease can have high physical, emotional, and financial costs. These tips can help caregivers become informed and find support.

Arthritis

Understanding Arthritis
Arthritis is one of the most common diseases in the United States. Older people most often have osteoarthritis, rheumatoid arthritis, or gout.

Cancer

NIH Senior Health: Cancer
Some cancers are more likely to occur with age. Read about breast cancer, colorectal cancer, prostate cancer, and more.

Cancer Facts for People Over 50
Cancer strikes people of all ages, but you are more likely to get cancer as you get older. Learn what cancer is, what to look for, and how it is treated.

Diabetes

Diabetes in Older People—A Disease You Can Manage
Diabetes is a serious disease that can lead to dangerous health problems, such as heart attack or stroke. There are things you can do, however, to take control and prevent problems.

Fall Prevention

Preventing Falls Among Older Adults

Each year, one in every 3 adults age 65 or older falls and 2 million are treated in emergency departments for fall-related injuries. However, many falls can be prevented.

Hearing

Hearing Loss
Hearing loss can have many different causes. Learn about common causes of hearing loss and when to see your doctor.

Heart & Lung Health

In the United States, the most common type of heart disease is coronary heart disease, which can lead to heart attack. Learn the signs and symptoms of a heart attack and how you can prevent it.

Hearing

Hearing Loss
Hearing loss can have many different causes. Learn about common causes of hearing loss and when to see your doctor.

Heart & Lung Health

In the United States, the most common type of heart disease is coronary heart disease, which can lead to heart attack. Learn the signs and symptoms of a heart attack and how you can prevent it.

HIV/AIDS

Aging with HIV/AIDS
New medications and treatments have increased the life expectancy of people with HIV. Learn how aging affects living with HIV.

HIV: Know the Risks. Get the Facts.
HIV risk doesn't stop at 50. In fact, men and women over age 50 account for 17% of all new HIV and AIDS diagnosis. Learn how to prevent HIV.

HIV, AIDS, and Older People
You may have thought HIV was something only younger people have to worry about, but anyone at any age can get it. Learn more about HIV/AIDS.

Vision

Aging and Your Eyes
Protect your vision and eye health as you age. Learn about glaucoma, cataracts, macular degeneration, presbyopia, detached retina, and other problems.

Managing Medication & Treatment

Medicare Prescription Drug Coverage
Medicare offers prescription drug coverage to help senior citizens get the prescription drugs they need. Learn more about Medicare's prescription drug coverage options.

Ways to Save on Drug Costs
If you meet certain income and resource limits, you may qualify for extra help from Medicare to pay the costs of Medicare prescription drug coverage.

Generic Drugs: Questions and Answers
Learn about generic drugs–from their safety to their effectiveness.

Pillbox: Identify or Search for a Pill
Use Pillbox's image explorer to sort a variety of pills by color, shape, size, scoring, or the text printed on the pill.

Dietary Supplement Label Database
Check the full label contents of dietary supplement products sold in the United States.

Senior Vaccine Schedule
People 65 and older may need one or more vaccines, even if you received vaccines as a child or young adult. Learn more and then talk to your doctor about which vaccines are right for you.
| | | | |
| --- | --- | --- | --- |
| | | MAY WAS PURPLE - ACTION ON STROKE MONTH BUT... | |
YOU DON'T HAVE TO WAIT UNTIL MAY AGAIN!!!

May was Purple - Action On Stroke Month and it runs throughout May and is an annual awareness event arranged by the Stroke Association. The month is to raise awareness of Strokes and their impact on sufferers and their friends and families as well as educating the general public on the signs and symptoms of strokes, what causes strokes, what happens during a stroke and what to do in the event of someone suffering a stroke.

The main theme of the Month is wearing purple to raise sponsorship for the Stroke Association's work. Some people even dye their hair purple for the month in order to raise extra sponsorship, while purple parties, purple to work days, purple games and bake sales and other purple events are held. Participants sign up with the Stroke Association to receive a purple event fundraising pack.

A stroke is an attack on the brain, it happens when blood supply to part of the brain is cut off, causing death of that part of the brain, the effects of the stroke vary depending on which part of the brain is affected and how severe the stroke is. Strokes can also cause bleeding on the brain. The effects of stroke can be permanent although some people make a very good recovery, and a sufferer is vulnerable to further strokes. Often care and treatment is needed, and in serious cases, hospitalisation is needed and a stroke can cause immediate death or death through subsequent secondary strokes.

The Stroke Association's Awareness Month raises vital funds for the stroke association to provide support to sufferers and to get information into the community to prevent stroke and make sure correct action is taken in the event of strokes.

REMEMBER - A STROKE CAN HAPPEN ANYTIME!!! BE AWARE!!!
| | | | |
| --- | --- | --- | --- |
| | | IS IT A STROKE? ACT F.A.S.T. | |
F - FACE DROOPING

A - ARM/LEG WEAKNESS

S - SPEECH DIFFICULTY

T - TIME TO CALL 9 - 1 - 1

B - E - F - A - S - T

B - BALANCE

E - EYES - SUDDEN LOSS OR BLURRED

F - FACE DROOPING

A - ARM/LEG WEAKNESS

S - SPEECH DIFFICULTY

T - TIME TO CALL 9 - 1 - 1
| | | | |
| --- | --- | --- | --- |
| | | STROKE AWARENESS | |
When it comes to stroke, every minute counts. Your immediate action can help prevent brain damage and long-term disability.

Signs of stroke: dizziness, weakness, trouble speaking, vision changes

Signs of stroke: loss of balance, headache, confusion

Signs of stroke: difficulty understanding, numbness, trouble walking

Do you think you could identify all signs of stroke?

You might know the BE FAST* signs of stroke: Balance loss, Eyesight loss, Facial drooping, Arm weakness, Speech difficulty, Time to call 911

But did you know that recognizing the other signs is just as important?

A SUDDEN ONSET of the following symptoms may indicate stroke*

SYMPTOMS A LOVED ONE MAY EXPERIENCE

SIGNS YOU MAY NOTICE

1. CONFUSION - Unable to understand what is happening, can't think clearly or feel thrown off

A puzzled look, a hard time focusing, trouble making decisions

2. DIFFICULTY UNDERSTANDING - Unable to comprehend speech or language

Raised or wrinkled eyebrows, shaking their head "no."

Unsteady or woozy

3. DIZZINESS - Feeling faint, lightheaded, or like the room is spinning

Unsteady movements (like they have motion sickness), like they are drunk (without having any alcohol)

4. LOSS OF BALANCE - Unstable with less coordination

Wobbling around, grabbing onto a stationary object

5. NUMBNESS - A tingling sensation in the body (i.e. face, arm, or leg), like pins and needles

Constant touching, massaging, or shaking of the numb areas

6. SEVERE HEADACHE - Pain or discomfort in the head, scalp, or neck with no known cause

Touching their head or rubbing their temples, sensitivity to light

7. TROUBLE SPEAKING - Unable to speak or slurred speech

Sentences that can't be understood, difficulty having a conversation

8. TROUBLE WALKINGS - tumbling or unable to walk straight, Tripping over nothing

9. VISION CHANGES - Blurred vision or trouble with eyesight in one or both eyes

Squinting or rubbing their eyes, not able to read

10. WEAKNESS - Lack of strength in the face, arm, or leg—especially on one side of the bodyWanting to sit or lay down, difficulty doing simple tasks

*Note that these symptoms or a combination of them are not unique to stroke, but if they are sudden and out of the ordinary, they may indicate a sign of stroke and require immediate attention.

Call your local emergency services immediately if you think you or someone near you is having a stroke.Download the list.

*BEFAST was developed by Intermountain Healthcare, as an adaptation of the FAST model implemented by the American Stroke Association. Reproduced with permission from Intermountain Healthcare. © 2011, Intermountain Healthcare.
| | | | |
| --- | --- | --- | --- |
| | | CANCER AWARENESS MONTH CALENDER | |
MONTHLY CANCER AWARENESS AND RIBBON COLORS

January

February

March

April

May

June

July

September

October

November
| | | | |
| --- | --- | --- | --- |
| | | ORAL CANCER MONTH | |
Oral Cancer

Cancer is defined as the uncontrollable growth of cells that invade and cause damage to surrounding tissue. Oral cancer appears as a growth or sore in the mouth that does not go away. Oral cancer, which includes cancers of the lips, tongue, cheeks, floor of the mouth, hard and soft palate, sinuses, and pharynx (throat), can be life threatening if not diagnosed and treated early.What Are the Symptoms of Oral Cancer?

The most common symptoms of oral cancer include:

Swellings/thickenings, lumps or bumps, rough spots/crusts/or eroded areas on the lips, gums, or other areas inside the mouth
The development of velvety white, red, or speckled (white and red) patches in the mouth

Unexplained bleeding in the mouth
Unexplained numbness, loss of feeling, or pain/tenderness in any area of the face, mouth, or neck
Persistent sores on the face, neck, or mouth that bleed easily and do not heal within 2 week

A soreness or feeling that something is caught in the back of the throat
Difficulty chewing or swallowing, speaking, or moving the jaw or tongue
Hoarseness, chronic sore throat, or change in voice
A change in the way your teeth or dentures fit together
Dramatic weight loss

If you notice any of these changes, contact your dentist or health care professional immediately.Who Gets Oral Cancer?

According to the American Cancer Society, men face twice the risk of developing oral cancer as women, and men who are over age 50 face the greatest risk. It's estimated that over 50,000 people in the U.S. received a diagnosis of oral cancer in 2019.

Risk factors for the development of oral cancer include:

Smoking . Cigarette, cigar, or pipe smokers are six times more likely than nonsmokers to develop oral cancers.
Smokeless tobacco users. Users of dip, snuff, or chewing tobacco products are 50 times more likely to develop cancers of the cheek, gums, and lining of the lips.
Excessive consumption of alcohol. Oral cancers are about six times more common in drinkers than in nondrinkers.
Family history of cancer.
Excessive sun exposure, especially at a young age.
Human papillomavirus (HPV). Certain HPV strains are etiologic risk factors for Oropharyngeal Squamous Cell Carcinoma (OSCC).

It is important to note that over 25% of all oral cancers occur in people who do not smoke and who only drink alcohol occasionally.
| | | | |
| --- | --- | --- | --- |
| | | What Is Bladder Cancer? | |
The bladder is a hollow, flexible pouch in your pelvis. Its main job is to store urine before it leaves your body. Your kidneys make pee. Tubes called ureters carry the pee from your kidneys to your bladder. When you use the bathroom, the muscles in your bladder push the urine out through a tube called the urethra.

You get bladder cancer when bladder cells become abnormal and grow out of control. Over time, a tumor forms. It can spread to nearby lymph nodes and other organs. In severe cases, it can spread to distant parts of your body, including your bones, lungs, or liver.

Bladder cancer is rare. It accounts for just 5% of all new cancers in the U.S.What Causes It?

Doctors aren't sure. But they do know that several things increase your risk for the disease. They include:

Genetic makeup, race, and family history. Bladder cancer is most common in white men over age 55. If you or someone in your immediate family (parents or siblings) has had cancer of the bladder or the urinary tract before, you're more likely to get it.

Chronic bladder inflammation. If you have bladder infections that keep coming back or another condition that causes your bladder to be irritated for long periods of time, you stand a better chance of getting bladder cancer.

Smoking . Every time you inhale tobacco fumes, you're taking in all kinds of harmful chemicals. Research shows that smoking is the cause of about 50% of all bladder cancers.

Working around harmful chemicals. People who work in certain industries (painters, machinists, printers, hairdressers, and truck drivers, among others) may be exposed to harmful chemicals for long periods of time. This can increase their risk of disease.

Taking certain diabetes medications. If you've taken pioglitazone (Actos) for more than a year, you may stand a greater chance of getting bladder cancer. Other diabetes meds that contain pioglitazone (Actoplus Met and Duetact) can also raise your risk.

Prior chemo or radiation treatment. If you've had radiation therapy to your pelvis, you're more likely to develop bladder cancer. The same is true if you've taken the chemo medication cyclophosphamide (Cytoxan) for a long time.

Outlook

The 5-year survival rate for bladder cancer is about 77%. That means that about 7 out of 10 people who are diagnosed with the disease will still be alive 5 years later. But that's just an estimate. Your outcome is based on your unique situation. That includes things like your age, overall health, how early the cancer was found, and how well it responds to treatment.
| | | | |
| --- | --- | --- | --- |
| | | COLORECTAL CANCER AWARENESS | |
What is Colorectal Cancer?

Colorectal cancer is a cancer that starts in the rectum or colon. Both of these organs are in the lower portion of your digestive system. The colon is also known as the large intestine. The rectum is at the end of the colon.

The American Cancer Society estimates 1 in 22 men and 1 in 24 women will develop colorectal cancer during their lifetime.

Your doctor may use staging as a guideline to figure out how far along the cancer is. It's important for your doctor to know the stage of the cancer so they can come up with the best treatment plan for you and give you an estimate of your long-term outlook.

Stage 1 colorectal cancer is the earliest stage. The stages progress up to stage 4, which is the most advanced stage. Here are the stages of colorectal cancer:

Stage 1. The cancer has penetrated the lining, or mucosa, of the colon or rectum but hasn't spread to the organ walls.
Stage 2. The cancer has spread to the walls of the colon or rectum but hasn't affected the lymph nodes or nearby tissues yet.
Stage 3. The cancer has moved to the lymph nodes but not to other parts of the body yet. Usually, one to three lymph nodes are involved at this stage.
Stage 4. The cancer has spread to other distant organs, such as the liver or lungs.

What are the symptoms of colorectal cancer?

Colorectal cancer may not present any symptoms, especially in the early stages. If you do experience symptoms during the early stages, they may include:

changes in stool color
changes in stool shape, such as narrowed stool
blood in the stool
bleeding from the rectum
excessive gas
abdominal cramps
abdominal pain

If you notice any of these symptoms, make an appointment with your doctor to discuss getting a colon cancer screening.

Stage 3 or 4 symptoms (late stage symptoms)

Colorectal cancer symptoms are more noticeable in the late stages (stages 3 and 4). In addition to the above symptoms, you might also experience:

excessive fatigue
unexplained weakness
unintentional weight loss
changes in your stool that last longer than a month
feeling like your bowels don't completely empty
vomiting

If colon cancer spreads to other parts of your body, you may also experience:

jaundice (yellow eyes and skin)
swelling in hands or feet
breathing difficulties
chronic headaches
blurry vision
bone fractures

While colorectal cancer sounds clear-cut, there's actually more than one type of cancer. Such differences have to do with the types of cells that turn cancerous as well as where they form.

The most common type of colon cancer starts from adenocarcinomas. According to the American Cancer Society, adenocarcinomas make up 96 percent of all colon cancer cases. Unless your doctor specifies otherwise, your colon cancer is likely this type. Adenocarcinomas form within mucus cells in either the colon or rectum.

Less commonly, colorectal cancers are caused from other types of tumors, such as:

lymphomas, which can form in lymph nodes or in the colon first
carcinoids, which start in hormone-making cells within your intestines
sarcomas, which form in soft tissues such as muscles in the colon
gastrointestinal stromal tumors, which can start off as benign and then become cancerous (These usually form in the digestive tract, but rarely in the colon.)

What causes colorectal cancer?

Researchers are still studying the causes of colorectal cancer. While there's a growing list of risk factors, they act alone or in combination to increase one's risk for developing colorectal cancer.

Precancerous growths

Abnormal cells accumulate in the lining of the colon, forming polyps. These are small, benign growths. Removing these growths through surgery is a common preventive method. Untreated polyps can become cancerous.

Gene mutations

Sometimes colorectal cancer occurs in family members. This is due to a gene mutation that passes from parent to child. These mutations don't guarantee you'll develop colorectal cancer, but they do increase your chances.

Who's at risk for colorectal cancer?

There are some factors that may increase your risk of developing colorectal cancer:

Unavoidable factors

Some factors that increase your risk of developing colorectal cancer are unavoidable and can't be changed. Age is one of them. Your chances of developing this cancer increase after you reach the age of 50.

Some other unavoidable risk factors are:

a prior history of colon polyps
a prior history of bowel diseases
a family history of colorectal cancer
having a genetic syndrome, such as familial adenomatous polyposis (FAP)
being of Eastern European Jewish or African descent

Avoidable factors

Other risk factors are avoidable. This means you can change them to decrease your risk of developing colorectal cancer. Avoidable risk factors include:

being overweight or obese
smoking
heavy drinking of alcohol
having type 2 diabetes
having a sedentary lifestyle
consuming a diet high in processed foods or red meats

How is colorectal cancer diagnosed?

An early diagnosis of colorectal cancer gives you the best chance of curing it.

Your doctor will start by getting information about your medical and family history. They'll also perform a physical exam. They may press on your abdomen or perform a rectal exam to determine the presence of lumps or polyps.

Blood testing

Your doctor may run some blood tests to get a better idea of what's causing your symptoms. Though there's no blood test that specifically checks for colorectal cancer, liver function testsand complete blood count tests can rule out other diseases and disorders.

Colonoscopy

A colonoscopy involves the use of a long tube with a small, attached camera. This procedure allows your doctor to see inside your colon and rectum to check for anything unusual.

During a colonoscopy, your doctor can also remove tissue from abnormal areas. These tissue samples can then be sent to a laboratory for analysis.

X-ray

Your doctor may order an X-ray using a radioactive contrast solution that contains the metallic element barium. Your doctor will insert this liquid into your bowels through the use of an enema. Once in place, the barium solution coats the lining of the colon. This helps improve the quality of the X-ray images.

CT scan

CT scans provide your doctor with a detailed image of your colon. When used in diagnosing colorectal cancer, another name for a CT scan is a virtual colonoscopy.

What are the treatment options for colorectal cancer?

Treatment of colorectal cancer depends on a variety of factors. The state of your overall health and the stage of your colorectal cancer will help your doctor create a treatment plan.

Surgery

In the earliest stages of colorectal cancer, it might be possible for your surgeon to remove cancerous polyps through surgery. If the polyp hasn't attached to the wall of the bowels, you'll likely have an excellent outlook.

If your cancer has spread into your bowel walls, your surgeon may need to remove a portion of the colon or rectum, along with any neighboring lymph nodes. If at all possible, your surgeon will reattach the remaining healthy portion of the colon to the rectum.

If this isn't possible, they may perform a colostomy. This involves creating an opening in the abdominal wall for the removal of waste. A colostomy may be temporary or permanent.

Chemotherapy

Chemotherapy involves the use of drugs to kill cancer cells. In the case of colorectal cancer, chemotherapy is a common treatment after surgery to destroy any remaining cancerous cells. Chemotherapy also controls the growth of tumors.

While chemotherapy provides some symptom relief in late-stage cancer, it often comes with side effects that need to be controlled with additional medication.

Radiation

Radiation uses a powerful beam of energy, similar to that used in X-rays, to target and destroy cancerous cells before and after surgery. Radiation therapy commonly occurs alongside chemotherapy.

Medication

In September 2012, the U.S. Food and Drug Administration approved the drug regorafenib (Stivarga) to treat metastatic, or late-stage, colorectal cancer that doesn't respond to other types of treatment and has spread to other parts of the body. This drug works by blocking enzymes that promote the growth of cancer cells.

Having a colorectal cancer diagnosis can be frightening, but the fact is that this type of cancer is extremely treatable, especially when caught early.

Treatment measures have also come a long way for more advanced cases of colon cancer. According to the University of Texas Southwestern Medical Center, the average survival rate for stage 4 colon cancer is around 30 months. This is up from the 6 to 8 months that was the average during the 1990s.

At the same time, doctors are now seeing colon cancer in younger patients. This is likely due to poor lifestyle choices that are more common than decades earlier. The American Cancer Society says that, while colon cancer deaths have decreased overall, related deaths in patients younger than 55 have increased 1 percent per year between 2007 and 2016.

Certain risk factors for colon cancer, such as family history and age, aren't preventable. However, lifestyle factors that may contribute colorectal cancer are preventable, and may help reduce your overall risk of developing this disease.

You can take steps now to reduce your risk by:

decreasing the amount of red meat you eat
avoiding processed meats, such as hot dogs and deli meats
eating more plant-based foods
decreasing dietary fat in your diet
exercising daily
losing weight, if your doctor recommends it
quitting smoking
reducing alcohol consumption
decreasing stress
controlling preexisting diabetes

Another preventive measure is to make sure you get a colonoscopy after the age of 50 — even if you don't have risk factors for colon cancer. The earlier the cancer is detected, the better the outcome.

When it's caught early, colorectal cancer is treatable and often curable. With early detection, most people live at least another five years after diagnosis. If the cancer doesn't return in that time, you're considered cured, especially if you're in the first three stages of the disease.

FEEDBACK: Medically reviewed by Christina Chun, MPH on February 7, 2019 — Written by Carmella Wint and Jennifer Nelson
| | | | |
| --- | --- | --- | --- |
| | | LUNG CANCER AWARENESS | |
REMEMBER: ANYONE CAN GET LUNG CANCER EVEN IF YOU DO NOT SMOKE!!!

Lung Cancer Awareness

Join the IASLC in helping to raise awareness about lung cancer during Lung Cancer Awareness Month.

A white ribbon brings awareness to lung cancer.

Lung Cancer Awareness Month (LCAM)


Join the IASLC in helping to raise awareness about lung cancer during Lung Cancer Awareness Month or any other month in the year.

The International Association for the Study of Lung Cancer (IASLC) is leading a joint effort among a consortium of non-profit lung cancer patient advocacy organizations and individuals. This effort is designed to produce a coordinated, harmonized public awareness campaign for Lung Cancer Awareness Month (LCAM) in 2019. A critical part of this campaign is to share and widely promote the stories of lung cancer survivors, caregivers and families of those who have been diagnosed with lung cancer. These stories will be displayed on the campaign's brand new website www.lcam.org. They will also be shared on Twitter and Facebook feeds that have been set up specifically for the campaign. IASLC's hope is that this effort will be maintained and expanded upon in subsequent years.

Summary:

Lung cancer accounts for about 27 percent of all cancer deaths and is by far the leading cause of cancer death among both men and women. Each year, more people die of lung cancer than of colon, breast, and prostate cancers combined.

It is important that IASLC members help communicate the vast threat lung cancer poses around the world. We need the public and the media to understand that new research, diagnosis and treatment breakthroughs in the last 10 years have brought new hope to patients and their families. To help spread the message about lung cancer, the IASLC created a series of fact sheets focusing on different regions around the globe and we translated them into several different languages. See our fact sheets.

IASLC encourages members to engage with local media and advocacy groups to bring more attention to the magnitude of this devastating disease. When you talk about lung cancer on social media, make sure you use #LCAM to consolidate all of our efforts . For more information on how you can become more active in helping bring attention to lung cancer, contact Becky Bunn, IASLC Projects Specialist, or visit our advocacy page.
| | | | |
| --- | --- | --- | --- |
| | | FOODS THAT PREVENT VARIOUS CANCERS! | |
GREAT NEWS: RESEARCH PROVES THAT YOU REALLY CAN POWER UP YOUR PROTECTION AGAINST BREAST, OVARIAN AND OTHER CANCERS JUST BY EATING MORE OF A FEW COMMON FOODS!

1. PROTECT BREASTS WITH PEACHES!

Fresh or frozen, peaches pack loads of compounds that help block the growth of suspicious breast cells, reveals Texas A&M University research. No wonder eating just three cups of peaches weekly cuts breast cancer risk 33%!

Eggplant, plums, and blueberries are also rich in these protective plant acids.

2. CUT OVARIAN CANCER RISK 50% WITH SALAD GREENS!

Eating a cup a day of leafy greens, such as romaine lettuce, spinach, kale, watercress and endive slashes ovarian cancer risk as much as 50%, reports the British Journal of Cancer. The pigments that give those foods their color are also anti-oxidants that help keep ovarian cells normal, explains study coauthor Sue Larsson, Ph.D.

3. AVOID CERVICAL CANCER WITH PINK GRAPEFRUIT!

Enjoying half a pink grapefruit daily could cut your odds of both CERVICAL and ENDOMETRIAL CANCERS 25%! In the journal Food and Chemical Toxicology reveals that pink grapefruit is rich in two cancer-fighting nutrients (NARINGIN and LYCOPENE), which prod precancerous cells to self destruct. TOMATOES are another good source of these protective nutrients.

4. SAFEGUARD YOUR COLON WITH NUTS!

Snacking on a handful of cashews, almonds, pecans or walnuts daily can lower your risk of colon cancer 42%--even if you have a history of the disease! The reason? The healthy minerals and fats in tree nuts help heal damaged intestinal cells, which is a key to keeping them cancer-free.

5. APPLES GET AN A+ FOR LUNG CANCER!

Simply eating an apple a day slashes your risk of lung cancer a whopping 60%, European research shows. The credit goes to FLAVONOIDS, a type of antioxidant in apples, which rein in lung-damaging inflammation!

BONUS: That same apple helps shield you from lung-related winter ills, such as colds, bronchitis, and even pneumonia!

6. CANCER-FIGHTING POWER OF BRAZIL NUTS

NFCR-sponsored researchers have been investigating the links between nutrition and cancer prevention for decades. The latest research from Dr. Helmut Sies focuses specifically on the role of selenium, a nutrient that may play a critical role in reducing the risk of certain cancers. So what can we eat to add selenium to our diets? Brazil nuts.

Brazil nuts contain the richest source of natural selenium. They also make a great pesto (RECIPE BELOW). Add a dollop to some roasted broccoli, whole-grain pasta or salmon and voila! You now have a delicious, nutritious, cancer-fighting meal for dinner tonight. Try it…. And let us know what you think. Post your comments below.

9 SUPRISING HEALTH BENEFITS OF BRAZIL NUTS

AIDS IN DIGESTION
HELPS IN TREATING ACNE
BENEFICIAL IN WEIGHT LOSS
AIDS IN MAINTAINING HEALTHY SKIN
BOOSTS IMMUNE SYSTEM AND OVERALL HEALTH
HELPS IN PROPER FUNCTIONING OF THE THYROID GLAND
HELPS TO PREVENT ATHEROSCLEROSIS AND HEART ATTACK
HELPS IN CELLULAR GROWTH, REPAIR AND WOUND HEALING
HELPS TO PREVENT CONSTIPATION, BLOATING, AND COLON CANCER

BRAZIL-NUT PESTO



INGREDIENTS:

1/2 cup coarsely chopped flat-leaf parsley
1/4 cup Brazil nuts, coarsely chopped
2 Tbsp water
1 Tbsp chopped tarragon
1 large garlic clove, chopped
1/2 tsp finely grated lemon zest
5 Tbsp extra-virgin olive oil
3 Tbsp freshly grated Parmesan cheese
Salt and freshly ground pepper

HOW TO MAKE THIS RECIPE:

In a mini food processor, combine the parsley with the Brazil nuts, water, tarragon, garlic and lemon zest and pulse to a coarse paste. Add 3 tablespoons of the olive oil and the Parmesan and process to a slightly smooth paste. Season with salt and pepper.

MAKE AHEAD OF TIME:

This pesto can be refrigerated overnight. Bring to room temperature before using.
| | | | |
| --- | --- | --- | --- |
| | | FOODS THAT COULD LOWER YOUR RISK OF CANCER | |
Foods That Could Lower Your Risk of Cancer

What you eat can drastically affect many aspects of your health, including your risk of developing chronic diseases like heart disease, diabetes and cancer.

The development of cancer, in particular, has been shown to be heavily influenced by your diet.

Many foods contain beneficial compounds that could help decrease the growth of cancer.

There are also several studies showing that a higher intake of certain foods could be associated with a lower risk of the disease.

This article will delve into the research and look at foods that may lower your risk of cancer.

BROCCOLI:

Broccoli contains sulforaphane, a plant compound found in cruciferous vegetables that may have potent anticancer properties.

One test-tube study showed that sulforaphane reduced the size and number of breast cancer cells by up to 75% (1Trusted Source).

Similarly, an animal study found that treating mice with sulforaphane helped kill off prostate cancer cells and reduced tumor volume by more than 50% (2Trusted Source).

Some studies have also found that a higher intake of cruciferous vegetables like broccoli may be linked to a lower risk of colorectal cancer.

One analysis of 35 studies showed that eating more cruciferous vegetables was associated with a lower risk of colorectal and colon cancer (3Trusted Source).

Including broccoli with a few meals per week may come with some cancer-fighting benefits.

However, keep in mind that the available research hasn't looked directly at how broccoli may affect cancer in humans.

Instead, it has been limited to test-tube, animal and observational studies that either investigated the effects of cruciferous vegetables, or the effects of a specific compound in broccoli. Thus, more studies are needed.

SUMMARY: Broccoli contains sulforaphane, a compound that has been shown to cause tumor cell death and reduce tumor size in test-tube and animal studies. A higher intake of cruciferous vegetables may also be associated with a lower risk of colorectal cancer.
| | | | |
| --- | --- | --- | --- |
| | | FOR CANCER - COLOR MATTERS! RED, PURPLE AND BLUE | |
Choose Food by Color for Cancer Fighting Nutrients Part I: Red, Purple and Blue Foods

MARCH 5, 2014 BY JULIE LANFORD MPH, RD, CSO, LDN

If you're new here, welcome! I'm Julie, a registered dietitian specializing in oncology nutrition.

I focus on providing evidence-based information for eating well before, during, and after cancer. You'll often find me citing credible organizations such as the American Institute for Cancer Research, the Center for Science in the Public Interest and the Academy of Nutrition and Dietetics.

If you're looking for something specific, use the sidebar to search over 300 evidence-based articles. Also, be sure to join my newsletter for articles about lifestyle choices and cancer risk.

Thanks for visiting!

First off, to understand why the color of your food is important, you MUST know the basics on nutrition and cancer. If you're not sure, read this short article I wrote a few months ago called Nutrition and Cancer 101: The Basics.

Don't have time to read it?

The Bottom Line for Cancer Fighting Foods:

Phytochemicals, also known as phytonutrients, or plant nutrients are the KEY to a health promoting diet. The more the better!

Food sources of phytochemicals come from:

PLANTS! You will note that you do not get phytochemicals in animal based
foods. Consuming animal products can be part of a cancer fighting diet,
but only in the context of mostly plant based diet.
Not processed. Plants that are processed basically have phytochemicals
removed. White rice does not have near the phytochemical count that
brown rice does.
Bonus points for phytochemicals from tea,
herbs, spices and whole grains. Anything that is a plant has phytochemicals.

Why Does Color Matter?

The color of our food tells us something. And I'm not talking about color, like jelly beans, or kool-aid! I'm talking about the colors of foods when they are grown in the ground. The color they are grown to be. The color of the food actually represents the phytochemicals, or plant nutrients, that are present in the food.

Every color is important, and by eating a variety of colors on your plate, you will make sure to get a variety of nutrients. Over the next few articles, I will highlight a color group and share what makes it particularly good for you, and share practical recipes that I use. Today it's the purple, blue, red group!

Foods with Red, Purple and Blue Color

There are a lot of delicious foods that fit into the Red/Purple/Blue color group. Here's a list to get you started thinking about it:

cranberries
strawberries
raspberries
grapefruit
blueberries
red bell peppers
kidney beans
cherries
prunes
eggplant
figs
tomatoes
watermelon
& more! – obligatory on lists of things

Nutrients in Red, Purple & Blue Foods

As a reminder, there are over 900 different phytochecmicals discovered so far. Here are some of the phytonutrients that are found in red, purple and blue plant foods:

Antioxidants like anthocyanins (blueberries are one of the top sources of these particular antioxidants), lycopene (watermelon and tomatoes) all work to protect against cell damage.
Folic acid (strawberries, beets, kidney beans) – keeps DNA healthy and promotes and maintains the growth of new cells.
Fiber (all fruits and vegetables) – fiber is known to reduce risk for colon cancer.
Vitamin C (berries, grapefruit, red peppers) – essential for wound healing and protects cells from damage.
Vitamin A (red peppers) – necessary for eye and skin health.
Potassium (cherries, figs and tomatoes) – helps to protect against nerve damage and plays a role in electrolyte balance.

There are many reasons to make sure that you have red, purple & blue foods on your plate at least once a day!

– Julie
| | | | |
| --- | --- | --- | --- |
| | | VITAMIN SUPPLEMENTS AND CANCER | |
Vitamin D and Cancer Prevention

What is vitamin D?

Vitamin D is the name given to a group of fat-soluble prohormones (substances that usually have little hormonal activity by themselves but that the body can turn into hormones). Vitamin D helps the body use calcium and phosphorus to make strong bones and teeth. Skin exposed to sunshine can make vitamin D, and vitamin D can also be obtained from certain foods. Vitamin D deficiency can cause a weakening of the bones that is called rickets in children and osteomalacia in adults.

Two major forms of vitamin D that are important to humans are vitamin D2, or ergocalciferol, and vitamin D3, or cholecalciferol. Vitamin D2 is made naturally by plants, and vitamin D3 is made naturally by the body when skin is exposed to ultraviolet radiation in sunlight. Both forms are converted to 25-hydroxyvitamin D in the liver. 25-Hydroxyvitamin D then travels through the blood to the kidneys, where it is further modified to 1,25-dihydroxyvitamin D, or calcitriol, the active form of vitamin D in the body. The most accurate method of evaluating a person's vitamin D status is to measure the level of 25-hydroxyvitamin D in the blood.

Most people get at least some of the vitamin D they need through sunlight exposure. Dietary sources include a few foods that naturally contain vitamin D, such as fatty fish, fish liver oil, and eggs. However, most dietary vitamin D comes from foods fortified with vitamin D, such as milk, juices, and breakfast cereals. Vitamin D can also be obtained through dietary supplements.

The Institute of Medicine (IOM) of the National Academies has developed the following recommended daily intakes of vitamin D, assuming minimal sun exposure (1,2

For those between 1 and 70 years of age, including women who are pregnant or lactating, the recommended dietary allowance (RDA) is 15 micrograms (μg) per day. Because 1 μg is equal to 40 International Units (IU), this RDA can also be expressed as 600 IU per day.

For those 71 years or older, the RDA is 20 μg per day (800 IU per day).

For infants, the IOM could not determine an RDA due to a lack of data. However, the IOM set an Adequate Intake level of 10 μg per day (400 IU per day), which should provide sufficient vitamin D.

Although the average dietary intakes of vitamin D in the United States are below guideline levels, data from the National Health and Nutrition Examination Survey revealed that more than 80 percent of Americans had adequate vitamin D levels in their blood (2).

Even though most people are unlikely to have high vitamin D intakes, it is important to remember that excessive intake of any nutrient, including vitamin D, can cause toxic effects. Too much vitamin D can be harmful because it increases calcium levels, which can lead to calcinosis (the deposit of calcium salts in soft tissues, such as the kidneys, heart, or lungs) and hypercalcemia (high blood levels of calcium). The safe upper intake level of vitamin D for adults and children older than 8 years of age is 100 μg per day (4000 IU per day). Toxicity from too much vitamin D is more likely to occur from high intakes of dietary supplements than from high intakes of foods that contain vitamin D. Excessive sun exposure does not cause vitamin D toxicity. However, the IOM states that people should not try to increase vitamin D production by increasing their exposure to sunlight because this will also increase their risk of skin cancer (2).

Why are cancer researchers studying a possible connection between vitamin D and cancer risk?

Early epidemiologic research showed that incidence and death rates for certain cancers were lower among individuals living in southern latitudes, where levels of sunlight exposure are relatively high, than among those living at northern latitudes. Because exposure to ultraviolet light from sunlight leads to the production of vitamin D, researchers hypothesized that variation in vitamin D levels might account for this association. However, additional research based on stronger study designs is required to determine whether higher vitamin D levels are related to lower cancer incidence or death rates.

Experimental evidence has also suggested a possible association between vitamin D and cancer risk. In studies of cancer cells and of tumors in mice, vitamin D has been found to have several activities that might slow or prevent the development of cancer, including promoting cellular differentiation, decreasing cancer cell growth, stimulating cell death (apoptosis), and reducing tumor blood vessel formation (angiogenesis) (3-6).

What is the evidence that vitamin D can help reduce the risk of cancer in people?

A number of epidemiologic studies have investigated whether people with higher vitamin D intakes or higher blood levels of vitamin D have lower risks of specific cancers. The results of these studies have been inconsistent, possibly because of the challenges in carrying out such studies. For example, dietary studies do not account for vitamin D made in the skin from sunlight exposure, and the level of vitamin D measured in the blood at a single point in time (as in most studies) may not reflect a person's true vitamin D status. Also, it is possible that people with higher vitamin D intakes or blood levels are more likely to have other healthy behaviors. It may be one of these other behaviors, rather than vitamin D intake, that influences cancer risk.

Several randomized trials of vitamin D intake have been carried out, but these were designed to assess bone health or other non-cancer outcomes. Although some of these trials have yielded information on cancer incidence and mortality, the results need to be confirmed by additional research because the trials were not designed to study cancer specifically.

What is the evidence that vitamin D can help reduce the risk of cancer in people?

A number of epidemiologic studies have investigated whether people with higher vitamin D intakes or higher blood levels of vitamin D have lower risks of specific cancers. The results of these studies have been inconsistent, possibly because of the challenges in carrying out such studies. For example, dietary studies do not account for vitamin D made in the skin from sunlight exposure, and the level of vitamin D measured in the blood at a single point in time (as in most studies) may not reflect a person's true vitamin D status. Also, it is possible that people with higher vitamin D intakes or blood levels are more likely to have other healthy behaviors. It may be one of these other behaviors, rather than vitamin D intake, that influences cancer risk.

Several randomized trials of vitamin D intake have been carried out, but these were designed to assess bone health or other non-cancer outcomes. Although some of these trials have yielded information on cancer incidence and mortality, the results need to be confirmed by additional research because the trials were not designed to study cancer specifically.

What is the evidence that vitamin D can help reduce the risk of cancer in people?

A number of epidemiologic studies have investigated whether people with higher vitamin D intakes or higher blood levels of vitamin D have lower risks of specific cancers. The results of these studies have been inconsistent, possibly because of the challenges in carrying out such studies. For example, dietary studies do not account for vitamin D made in the skin from sunlight exposure, and the level of vitamin D measured in the blood at a single point in time (as in most studies) may not reflect a person's true vitamin D status. Also, it is possible that people with higher vitamin D intakes or blood levels are more likely to have other healthy behaviors. It may be one of these other behaviors, rather than vitamin D intake, that influences cancer risk.

Several randomized trials of vitamin D intake have been carried out, but these were designed to assess bone health or other non-cancer outcomes. Although some of these trials have yielded information on cancer incidence and
| | | | |
| --- | --- | --- | --- |
| | | VERY IMPORTANT APRIL AWARENESS INFO BELOW | |
PLEASE READ!!!

KNOWLEDGE IS POWER!!!
| | | | |
| --- | --- | --- | --- |
| | | ALCOHOL AND ALCOHOLISM | |
What is alcoholism, or alcohol use disorder?

Alcoholism has been known by a variety of terms, including alcohol abuse and alcohol dependence. Today, it's referred to as alcohol use disorder.

It occurs when you drink so much that your body eventually becomes dependent on or addicted to alcohol. When this happens, alcohol becomes the most important thing in your life.

People with alcohol use disorder will continue to drink even when drinking causes negative consequences, like losing a job or destroying relationships with people they love. They may know that their alcohol use negatively affects their lives, but it's often not enough to make them stop drinking.

Some people may drink alcohol to the point that it causes problems, but they're not physically dependent on alcohol. This used to be referred to as alcohol abuse.What causes it?

The cause of alcohol use disorder is still unknown. Alcohol use disorder develops when you drink so much that chemical changes in the brain occur. These changes increase the pleasurable feelings you get when you drink alcohol. This makes you want to drink more often, even if it causes harm.

Eventually, the pleasurable feelings associated with alcohol use go away and the person with alcohol use disorder will engage in drinking to prevent withdrawal symptoms. These withdrawal symptoms can be quite unpleasant and even dangerous.

Alcohol use disorder typically develops gradually over time. It's also known to run in families.What are the risk factors?

Although the exact cause of alcohol use disorder is unknown, there are certain factors that may increase your risk for developing this disease.

Known risk factors include having:

more than 15 drinks per week if you're male
more than 12 drinks per week if you're female
more than 5 drinks per day at least once a week (binge drinking)
a parent with alcohol use disorder
a mental health problem, such as depression, anxiety, or schizophrenia

You may also be at a greater risk for alcohol use disorder if you:
| | | | |
| --- | --- | --- | --- |
| | | Everything You Need to Know About Autism | |
Autism spectrum disorder (ASD) is a broad term used to describe a group of neurodevelopmental disorders.

These disorders are characterized by problems with communication and social interaction. People with ASD often demonstrate restricted, repetitive, and stereotyped interests or patterns of behavior.

ASD is found in individuals around the world, regardless of race, culture, or economic background. According to the Centers for Disease Control and Prevention (CDC)Trusted Source

Centers for Disease Control and Prevention (CDC)

, autism does occur more often in boys than in girls, with a 4 to 1 male-to-female ratio.

The CDC estimated in 2014 that nearly 1 in 59 children have been identified with ASD.

There are indications that instances of ASD are on the rise. Some attribute this increase to environmental factors. However, experts debate whether there's an actual increase in cases or just more frequent diagnoses.What are the different types of autism?

The DSM (Diagnostic and Statistical Manual of Mental Disorders) is published by the American Psychiatric Association (APA) and is used by clinicians to diagnose a variety of psychiatric disorders.

The fifth and most recent edition of the DSM was released in 2013. The DSM-5 currently recognizes five different ASD subtypes, or specifiers. They are:

with or without accompanying intellectual impairment
with or without accompanying language impairment
associated with a known medical or genetic condition or environmental factor
associated with another neurodevelopmental, mental, or behavioral disorder
with catatonia

Someone can be diagnosed with one or more specifiers.

Prior to the DSM-5, people on the autism spectrum may have been diagnosed with one of the following disorders:

autistic disorder
pervasive development disorder-not otherwise specified (PDD-NOS)
childhood disintegrative disorder

It's important to note that a person who received one of these earlier diagnoses hasn't lost their diagnosis and won't need to be reevaluated.

According to the DSM-5, the broader diagnosis of ASD encompasses disorders such as Asperger's syndrome.What are the symptoms of autism?

Autism symptoms typically become clearly evident during early childhood, between 12 and 24 months of age. However, symptoms may also appear earlier or later.

Early symptoms may include a marked delay in language or social development.

The DSM-5 divides symptoms of autism into two categories: problems with communication and social interaction, and restricted or repetitive patterns of behavior or activities.

Problems with communication and social interaction include:

issues with communication, including difficulties sharing emotions, sharing interests, or maintaining a back-and-forth conversation
issues with nonverbal communication, such as trouble maintaining eye contact or reading body language
difficulties developing and maintaining relationships

Restricted or repetitive patterns of behavior or activities include:

repetitive movements, motions, or speech patterns
rigid adherence to specific routines or behaviors
an increase or decrease in sensitivity to specific sensory information from their surroundings, such as a negative reaction to a specific sound
fixated interests or preoccupations

Individuals are evaluated within each category and the severity of their symptoms is noted.

In order to receive an ASD diagnosis, a person must display all three symptoms in the first category and at least two symptoms in the second category.
| | | | |
| --- | --- | --- | --- |
| | | DONATE LIFE MONTH | |
National Donate Life Month

National Donate Life Month (NDLM) was established by Donate Life America and its partnering organizations in 2003. Observed in April each year, National Donate Life Month helps to encourage Americans to register as organ, eye and tissue donors and to honor those that have saved lives through the gift of donation.

UPDATE: DLA National Donate Life Month COVID-19 response:

With the ongoing spread of COVID-19 and the incredible speed at which things are changing around us, Donate Life America is encouraging the public and the donation and transplantation community to cancel all in-person events for National Donate Life Month (April). Our priority is the safety and health of both the public and professional Donate Life communities. In accordance with the guidance from the Centers for Disease Control and Prevention (CDC), we ask that everyone take this action to help slow the spread of the coronavirus (COVID-19).

Donate Life America will be taking an online approach for April Donate Life Month observances. Please join us on Facebook, Instagram, Twitter and DonateLife.net to help us honor donors, recipients, and their families and caregivers. We will also be recognizing the clinical teams continuing their dedicated work during this time to help honor the gift of donation and save the lives of those waiting for a second chance at life.

National Donate Life Month 2020: Garden of Life

For National Donate Life Month 2020, Donate Life America was inspired by the springtime scene of a garden. A garden and the insects within in it serve as symbols of hope, courage and transformed life — themes repeatedly found within the donation and transplantation journey.

The Donate Life garden depicts an ecosystem of plants, insects, and other components working together to form an interconnected living system. Similarly, we each have the potential to nurture and enrich our communities through organ, eye and tissue donation. This National Donate Life Month, we ask you to be a part of this lifesaving and healing garden by registering as an organ, eye and tissue donor; becoming educated about living donation; and championing the Donate Life cause.

We wish you a Happy National Donate Life Month. Thank you for your efforts in promoting organ, eye and tissue donation and the importance of registering your decision.

Important Organ Donation Awareness Days

National Donate Life Month Blue and Green Day is Friday, April 17, 2020.

National Pediatric Transplant Week is April 19-25, 2020.

REFERENCE MATERIALS
| | | | |
| --- | --- | --- | --- |
| | | SEXUAL ASSAULT AWARNESS MONTH | |
5 SIGNS OF SEXUAL ABUSE

1. ANXIETY

Most people who suffer from anxiety disorders don't know why. However, for sexual abuse victims, this tension is directly attributable to the loss of bodily sovereignty. In other words, the sense of control over their own body has been taken away.

In the context of a partnership, this anxiety will surface under some often; including before, during, and after intercourse. Some victims become fearful and may suffer panic attacks, agoraphobia, or post-traumatic stress disorder (PTSD.)

2. DEPRESSION

This sign is also related to the loss of bodily autonomy. Victims usually develop some degree of depression; they may feel despondent, hopeless, or suffer from an impaired sense of self-worth. These feelings often range from mild to debilitating. Consider this finding by psychologist Ellen McGrath:

"In almost every case of significant adult depression, some form of abuse was experienced in childhood, either physical, sexual, emotional or, often, a combination."

3. A SENSE OF INFERIORITY

Abusers who target their partner do so out of the need to feel superior and in control – this is the narcissistic side of sexual abuse.

Every action of the abuser stems from their own inadequacies and insecurity. As such, it is common for the abuser to "target their partners for ridicule, shame, sarcasm, and overall marginalization," says Preston Ni.

4. FEAR OF REPRISAL

A fear of retaliation often stems from being uncomfortable about the situation. For example, we're all a bit hesitant when trying something new in the bedroom; but engaging in a sexual act and feeling uncomfortable with it, and becoming fearful at the thought of telling your partner about your discomfort are two entirely different things.

It's a sign of emotional and sexual abuse.

5. LACK OF PLEASURE

Sex is supposed to be intimate, loving, and fun. Under normal circumstances, two adults engage in sex because it's enjoyable. For the victim of sexual abuse, there is no pleasure to be had from sex with their "partner."

When a person is too absorbed in their own satisfaction, they inevitably demonstrate little to no concern for others well-being. It becomes impossible, then, to obtain pleasure from any romantic activity, sex or otherwise.HELP

If you or someone you know is the victim of sexual abuse, please contact local law enforcement or the National Sexual Assault Telephone Hotline (NSATH) at 1-800-656-HOPE (4673).

Here's what you can expect when calling NSATH:

Confidential support from a trained staff member
Support finding a local health facility that is trained to care for survivors of sexual assault and offers services like sexual assault forensic exams
Someone to help you talk through what happened
Local resources that can assist with your next steps toward healing and recovery
Referrals for long term support in your area
Information about the laws in your community
Basic information about medical concerns
| | | | |
| --- | --- | --- | --- |
| | | WHAT IS THE NAACP? | |
The NAACP or National Association for the Advancement of Colored People was established in 1909 and is America's oldest and largest civil rights organization. It was formed in New York City by white and black activists, partially in response to the ongoing violence against African Americans around the country. In the NAACP's early decades, its anti-lynching campaign was central to its agenda. During the civil rights era in the 1950s and 1960s, the group won major legalvictories, and today the NAACP has more than 2,200 branches and some half a million members worldwide.The NAACP or National Association for the Advancement of Colored People was established in 1909 and is America's oldest and largest civil rights organization. It was formed in New York City by white and black activists, partially in response to the ongoing violence against African Americans around the country. In the NAACP's early decades, its anti-lynching campaign was central to its agenda. During the civil rights era in the 1950s and 1960s, the group won major legal victories, and today the NAACP has more than 2,200 branches and some half a million members worldwide.Founding of the NAACP

The NAACP was established in February 1909 in New York City by an interracial group of activists, partially in response to the 1908 Springfield race riot in Illinois.

In that event, two black men being held in a Springfield jail for alleged crimes against white people were surreptitiously transferred to a jail in another city, spurring a white mob to burn down 40 homes in Springfield's black residential district, ransack local businesses and murder two African Americans.The NAACP's founding members included white progressives Mary White Ovington, Henry Moskowitz, William English Walling and Oswald Garrison Villard, along with such African Americans as W.E.B. Du Bois, Ida Wells-Barnett, Archibald Grimke and Mary Church Terrell.Niagara Movement

Some early members of the organization, which included suffragists, social workers, journalists, labor reformers, intellectuals and others, had been involved in the Niagara Movement, a civil rights group started in 1905 and led by Du Bois, a sociologist and writer.

In its charter, the NAACP promised to champion equal rights and eliminate racial prejudice, and to "advance the interest of colored citizens" in regard to voting rights, legal justice and educational and employment opportunities.

A white lawyer, Moorfield Storey, became the NAACP's first president. Du Bois, the only black person on the initial leadership team, served as director of publications and research. In 1910, Du Bois started The Crisis, which became the leading publication for black writers; it remains in print today.
| | | | |
| --- | --- | --- | --- |
| | | THE ABOLITIONISTS, THE ARTS AND OTHER INFLUENTIAL WOMEN | |
EVERY MONTH SHOULD BE WOMEN'S HISTORY MONTH!!!

WOMEN HELPED TO MAKE AMERICAN HISTORY TOO!!!

LEARN ABOUT A DIFFERENT FEMALE PERSON (NO MATTER THE RACE) 365 DAYS OF THE YEAR!!!

EDUCATE YOURSELF!!!

YOU JUST MIGHT DISCOVER THAT SOME OF THESE PEOPLE MAY BE A RELATIVE OF YOURS!!!

READ ABOUT THE FEMALES IN THE BIBLE WHO DID GREAT THINGS !!!
| | | | |
| --- | --- | --- | --- |
| | | MAHALIA JACKSON | |
Mahalia Jackson, (born October 26, 1911, New Orleans, Louisiana, U.S.—died January 27, 1972, Evergreen Park, near Chicago, Illinois), American gospel music singer, known as the "Queen of Gospel Song."

Jackson was brought up in a strict religious atmosphere. Her father's family included several entertainers, but she was forced to confine her own musical activities to singing in the church choir and listening—surreptitiously—to recordings of Bessie Smith and Ida Cox as well as of Enrico Caruso. When she was 16, she went to Chicago and joined the Greater Salem Baptist Church choir, where her remarkable contralto voice soon led to her selection as a soloist.Jackson first came to wide public attention in the 1930s, when she participated in a cross-country gospel tour singing such songs as "He's Got the Whole World in His Hands" and "I Can Put My Trust in Jesus." In 1934 her first recording, "God Gonna Separate the Wheat from the Tares," was a success, leading to a series of other recordings. Jackson's first great hit, "Move on Up a Little Higher," appeared in 1945; it was especially important for its use of the "vamp," an indefinitely repeated phrase (or chord pattern) that provides a foundation for solo improvisation. All the songs with which she was identified—including "I Believe," "Just over the Hill," "When I Wake Up in Glory," and "Just a Little While to Stay Here"—were gospel songs, with texts drawn from biblical themes and strongly influenced by the harmonies, rhythms, and emotional force of blues. Jackson refused to sing any but religious songs or indeed to sing at all in surroundings that she considered inappropriate. But she sang on the radio and on television and, starting in 1950, performed to overflow audiences in annual concerts at Carnegie Hall in New York City. Eight of Jackson'srecords sold more than a million copies each.
| | | | |
| --- | --- | --- | --- |
| | | Jesus Christ's Cross: The Real Meaning of Easter | |
Jesus Christs cross serves a reminder of the atoning sacrifice that was paid to cover all the sins mankind has committed since the fall of Adam and Eve, through today, and into the future. Christs cross is the real meaning of Easter. Easter eggs and the Easter bunny have nothing to do with the real meaning of Easter, although it is fun for children to endeavor in these additions, it is the death and resurrection of Jesus Christ to which we celebrate Good Friday and Easter. Jesus was betrayed by a close friend, condemned by the religious leaders of the day, sentenced to death by Pilate, beaten beyond any human recognition as it says in Isaiah 52:14, forced to carry a rugged cross beam through the dusty and dirty streets of Jerusalem to Calvary, known as the Place of the Skull, and finally, crucified naked between two thieves. All of this was done out of Gods love and compassion for the human race that fell into sin because of the devils lie to Adam & Eve.Now there will be some who believe that they are a good person, and indeed, they very well might be . . .Outwardly, by their actions. Yet inwardly, they are stained with the stench of sin as the next person. Isaiah 64:6, says a persons righteous acts are like a filthy rag. This depiction, in the cleanest way possible to describe in modern day wording would be likened to a woman's used tampon. Christ suffered on the cross exceedingly so that the stains would be washed away by this sacrificial shedding of Christs blood. Hebrews 9:22 states this as fact. Now, have people who are good outwardly given their life someone else? Most definitely! This too can be seen in the scriptures as found in Romans 5:7. But once again, the main focus regarding Easter, is the cross of Christ. So while it is admirable for a person to lay their life down for another, they too still need a Savior.God knew since the beginning of time, that Savior was going to be needed to redeem mankind from Satan's hellish grip and so God sent Jesus, who was called Emanuel and the steps towards the cross was instigated was going to be needed. . From the fall of Lucifer, the temptation of Adam and Eve, and the death and resurrection of Jesus Christ. Yet today, there are those who will adamantly deny this took place and demand that any reference to the cross of Jesus Christ or Easter be removed because of how Separation of Church and State has been misinterpreted. The Bible has this to say to those who take this stance: For the preaching of the cross is foolishness to those who are perishing . . . Fallen mankind has been likened to stray sheep according to Isaiah 53:6 and stray sheep that have become lost due to their own stupidity, need a shepherd to bring them back home. Jesus is called the Good Shepherd who laid his life down for his sheep. No one should ever entertain the thought that Christ was weak. Christ was anything but weak. Imagine carrying the weight of the worlds sins on a persons back. Bench press that!! The cross, the shedding of blood, the death and resurrection of Jesus Christ is, and always will be the real meaning of Easter.

No one can make it to heaven on their own. No amount of good works will pay the cost to get into heaven. If that was the case, Jesus suffered needlessly on the cross and then mankind could boast about how much they contributed to their salvation. It was, is, and always will be Gods infinite grace and mercy that saved people from having to go to hell after they die. God never sends a person to hell. They choose to go by rejecting Jesus' death on the cross to pay for their sins. It has been said that the distance between the mind and the heart is 18 inches, meaning someone, somewhere is going to miss heaven by 18 inches just because they had head knowledge and not heart knowledge about Christ's death on the cross and resurrection from the dead. Gods entire motivating factor in sending Jesus to suffer and die on the cross for the sins of the world, God did not want anyone to go to hell and be eternally separated from the presence of God. Hell was prepared for the Devil, demons, and fallen angels . . .Not people. God is so patient with people, not wanting any of them to go to hell needlessly, but have a way of escape. This escape plan was the cross of Calvary and the death and resurrection of Christ. And that is the real meaning of Easter!

Opinion by John Thomas
| | | | |
| --- | --- | --- | --- |
| | | EMMELINE PANKHURST | |
Emmeline Pankhurst founded the Women's Social and Political Union, whose members—known as suffragettes—fought to enfranchise women in the United Kingdom.Who Was Emmeline Pankhurst?

Emmeline Pankhurst was born in England in 1858. In 1903, she founded the Women's Social and Political Union, which used militant tactics to agitate for women's suffrage. Pankhurst was imprisoned many times, but supported the war effort after World War I broke out. Parliament granted British women limited suffrage in 1918. Pankhurst died in 1928, shortly before women were given full voting rights.

Marriage and Political Activism

After studying in Paris, Goulden returned to Manchester, where she met Dr. Richard Pankhurst in 1878. Richard was a lawyer who supported a number of radical causes, including women's suffrage. Though he was 24 years older than Goulden, the two married in December 1879, and Goulden became Emmeline Pankhurst.In 1889, Pankhurst became an early supporter of the Women's Franchise League, which wanted to enfranchise all women, married and unmarried alike (at the time, some groups only sought the vote for single women and widows). Her husband encouraged Pankhurst in these endeavors until his death in 1898.Rise of the Suffragettes

Over the next few years, Pankhurst would encourage WSPU members to rein in their demonstrations when it seemed possible that a bill on women's suffrage might move forward. But when the group was disappointed—as in 1910 and 1911, when Conciliation Bills that included women's suffrage failed to advance—protests would escalate. By 1913, militant actions by WSPU members included window-breaking, vandalizing public art and arson.Throughout these protests, suffragettes were arrested, but in 1909 the women had begun to engage in hunger strikes while in prison. Though this resulted in violent force-feedings, the hunger strikes also led to early release for many suffragettes. When Pankhurst was given a nine-month sentence in 1912 for throwing a rock at the prime minister's residence, she too embarked on a hunger strike. Spared from being forcibly fed, she was soon freed.Seeking to circumvent the hunger strikes, in 1913 the Prisoners' Temporary Discharge for Ill Health Act was enacted. The law said that prisoners who were released for health reasons could be rearrested and taken back to prison once they'd recovered. It became known as the "Cat and Mouse Act," with suffragette "mice" being pursued by the authorities.In 1913, after an incendiary device went off in an unoccupied house being built for the chancellor of the exchequer, David Lloyd George, Pankhurst received a sentence of three years of penal servitude for inciting the crime. She was released after a hunger strike, but the Cat and Mouse Act led to a series of rearrests and releases—during one furlough, Pankhurst proceeded to the United States for a fundraising and lecture tour—that continued into 1914. But everything changed with the arrival of World War I.

World War I and the Vote

Feeling that suffragettes needed to make sure they had a country to vote in, Pankhurst decided to call for a halt to militancy and demonstrations. The government released all WSPU prisoners, and Pankhurst encouraged women to join the war effort and fill factory jobs so that men could fight on the front.The contributions of women during wartime helped convince the British government to grant them limited voting rights—for those who met a property requirement and were 30 years of age (the voting age for men was 21)—with the Representation of the People Act of 1918. Later that year, another bill gave women the right to be elected to Parliament.Emmeline Pankhurst's great-granddaughter Helen also surfaced in the news for the release of her book, Deeds Not Words. An activist in the mold of her famed ancestor, Helen Pankhurst expressed concern that U.S. President Donald Trump was using his position to reverse the tide of hard-fought progress for women: "I think it's really sad that in 2018 we have as the president of apparently the most powerful place in the world someone who has done the things that he has done and speaks the way that he does," she said.
| | | |
| --- | --- | --- |
| | Click below to submit a prayer request. | |
| | | |
| --- | --- | --- |
| | | |
| | | | |
| --- | --- | --- | --- |
| | | FAMILY PRAYER | |
Two families will be selected for special prayer every first Sabbath. If you would like your family to be included, please contact: relationshipministry@mosdac.org.

For example, for Family Prayer Day, that was Sabbath, June 1, 2019, Special Prayer was for Karen Miller Boardley and Family. Please continue to keep Karen's family in prayer because Karen just recently lost her fight with her health issues on December 14, 2019.

Please call for your family to be scheduled during this COVID-19 season!!!!

*******************************************************

PLEASE INVITE FRIENDS AND FAMILY @ 8pm EST (302) 202-1110, pin 814478.

1st Friday - Focus on the Family

3rd Friday - Couples Devotion
| | | | |
| --- | --- | --- | --- |
| | | ROOM SCHEDULING | |
| | | |
| --- | --- | --- |
| | Please be aware that all meetings being held in the church or on zoom, must be scheduled with the Administrative Assistant. Thank you!! | |
| | | | |
| --- | --- | --- | --- |
| | | 50+ CLUB OPEN ENROLLMENT | |
| | | |
| --- | --- | --- |
| | If you are looking for a fun, loving, and stress free ministry of seasoned people that love Jesus, The MOSDAC 50+ Club is the ministry for you!!! Contact Dr. Fern Bliss-Morgan or Patricia Rodgers for more info. We are looking for volunteers for the following positions: Retired Social & Mental Health Workers. | |
| | | | |
| --- | --- | --- | --- |
| | | 2020 Devotionals | |
IF YOU WOULD LIKE TO HAVE A 2020 DEVOTIONAL AND SEE IF THEY ARE AVAILABLE:

Please contact one of the following people: Reginald Alexander: ralexander@aecsda.com (206)370-0479, Jean Good: jgood@aecsda.com (732)648-7890. Robert Moses: rmoses@aecsda.com (410)419-2855. to place your order for the 2020 Devotionals. We can get a reduced rate for the cost of the books when we order in bulk. They are also available in French and Spanish.
| | | | |
| --- | --- | --- | --- |
| | | FUNERAL AND MEMORIAL GUIDELINES | |
They have been revised. Please make sure you get your copy from the Greeters Desk.

It will also be available via the app shortly. If you would like it emailed, give the Admin Assistant your email, and he will make sure you get it.
| | | | |
| --- | --- | --- | --- |
| | | COMMUNITY SERVICES | |
We cannot flourish without the church members of Mt Olivet. We would like your contributions so that we can continue to eat healthier. Not all food at the Food Bank is "free"!!!

We'd like to thank all who supported ACS over the past year. We look forward to your continued support of this ministry throughout 2020 and beyond.

*******************************************************

JUST A LITTLE REMINDER!!!

Those who hold meetings in the Annex, please do not enter the far room. It is the area where the community service items are stored. Thank you!!!
| | | | |
| --- | --- | --- | --- |
| | | COMMUNITY SERVICE NEEDS YOU!!! | |
DISASTER RESPONSE

IT'S HURRICANE SEASON AGAIN!!! YES, JUNE 1ST - DECEMBER 5TH!!!

MT OLIVET SDA CHURCH IS RESPONSIBLE FOR FILLING UP 50 BUCKETS IN ORDER TO HELP PEOPLE WHO HAVE BEEN AFFECTED BY HURRICANES FLORENCE AND MICHAEL, ETC. TO BE ABLE TO CLEAN UP THEIR HOMES!!!

SOME OF THE ITEMS INCLUDED ARE:

SPONGES, SCRUB BRUSHES, CLEANING CLOTHS, LYSOL, ETC.

BLEACH HAS ALREADY BEEN DONATED, SO WE WILL NOT HAVE TO PROVIDE IT AT THIS TIME.

*PLEASE SEE SHARMAINE EDWARDS FOR THE COMPLETE LIST OF ITEMS. WE NEED THESE ITEMS ASAP!!!

A LIST has been placed in this location:

On the Bulletin Board in the Fellowship Hall. (Left side of board)

THANK YOU VERY MUCH FOR YOUR LOVE, CONCERN AND HELP WITH BUYING ITEMS FOR THESE BUCKETS!!!

***************************

ADRA HURRICANE DORIAN RELIEF

ADRA is matching ALL donations for Dorian's Relief. $1.00 = $2.00. You may donate by calling 1.800.ADRA(2372) or online at ADRA.org.
| | | | |
| --- | --- | --- | --- |
| | | WEDNESDAY MORNING PRAYER GROUP | |
Will be meeting every other Wednesday@ 10am. Next meeting will be March 11, 2020 in the Annex.

As we continue our time of "Prayer and Praise", bring your Bibles, prayer requests and a smile.

DUE TO COVID-19, this meeting was cancelled.

ONCE WE ARE WORSHIPPING IN OUR PHYSICAL BUILDINGS AGAIN, LOOK FOR OUR NEW DATE FOR THIS SERVICE!!!

THANKS AGAIN FOR YOUR PREVIOUS ATTENDANCE!!!
| | | | |
| --- | --- | --- | --- |
| | | Jesus 101 Bible Class | |
The 2nd and 4th Sabbaths @ 3:00pm. Our concentration is on "The Fourth Beast". We will be looking at Jesus from a close more intimate perspective.

It's not too late to join our group!!!
| | | | |
| --- | --- | --- | --- |
| | | BILLS, WILLS, LIFE AND DEATH WORKSHOP | |
Look for the class to be on the 1st Sunday of each month @ 10am in the Fellowship Hall.

TOPIC: DIFFERENT TYPES OF INSURANCE, ETC.

Next class: April 5, 2020

Please RSVP Elder Kenny Watkins @ 856-667-4636 to inform him if you are attending.
| | | | |
| --- | --- | --- | --- |
| | | MINISTRY HAPPENINGS | |
| | | |
| --- | --- | --- |
| | READ INFORMATION BELOW TO STAY INFORMED ABOUT WHAT'S HAPPENING IN OUR CHURCH MINISTRIES! | |
| | | |
| --- | --- | --- |
| | Health Ministries | |
| | | |
| --- | --- | --- |
| | Those who want to participate in the Medical Missionary training, please sign up to ensure you're accounted for. | |
| | | | |
| --- | --- | --- | --- |
| | | RELATIONSHIP MINISTRY | |
Realationship Ministry - Join us for First Friday's "Focus on the Family". Our next Friday will be on the evening of May 1, 2020 from 8:00 pm - 8:45 pm. Call (302) 202-1110 pin # is 814478.

If you are interested in special prayer for your Family in March, please call Lorene Watkins at 856-952-5002. Please mark your calendars and set your alarm for these special monthly calls.

We would like to thank you all for helping out with the homeless. We look forward to seeing you next time.

We need toiletries and zip lock bags. Also if you have gently used clothing we would love to have them. Any questions or concerns please contact Lorene Watkins at 856-952-5002.
| | | |
| --- | --- | --- |
| | Register today! | |
| | | |
| --- | --- | --- |
| | Invite your non-Christian family and friends to register as well! | |
| | | | |
| --- | --- | --- | --- |
| | | AEC Master Guide | |
Bay Area Master Guide Investiture was held on May 19th @10:00am at Sharon Temple SDA Church. Please pray for the following candidates: Abigail McMillan, Cassandra Martin, Tamika Edwards, Lana & Sam Ledford, and Charmaine & Dillon Waterman. Join the MOSDAC MG Candidates on June 29th during the AEC Annual Camp Meeting (main pavilion) for Investiture Ceremony of the AECYCM Master Guides.

Our Candidates have graduated and are now Master Guides!!! Praise the LORD!!!

Our new class has began already. Please keep our new candidates in prayer too!!!
| | | | |
| --- | --- | --- | --- |
| | | ARE YOU AWARE? | |
IMPORTANT THINGS YOU SHOULD KNOW FOR YOUR HEALTH, SAFETY, AND WELL- BEING!!!

READ THIS INFORMATION BELOW!!!
| | | | |
| --- | --- | --- | --- |
| | | WHAT IS A VEGAN? | |
The best way to explain the vegan concept is to quickly define what vegan means, and then look at how and why the word came into existence.

A vegetarian diet is commonly understood to forbid meat and fish, but to allow both eggs and dairy. The word vegan takes this concept to the next level, cutting out every item of animal origin. Vegan refers to anything that's free of animal products: no meat, milk, eggs, wool, leather, honey and so forth. Your sandwich, your shampoo, and your car seats are examples of items that could be vegan.

Veganism carries at least three potential advantages:

avoidance of animal mistreatment and slaughter
elimination of certain health risks
reduction of environmental footprint

Can you become a vegan through diet alone? Absolutely, since, as we will see in the next section, vegan was originally defined purely in dietary terms.

A handful of vegans (sometimes abrasively) insist that veganism is not merely a diet, but extends into every corner of your lifestyle. In other words, you don't get to join the vegan club until you go beyond food to purge your life of leather, wool, and animal-derived cosmetics. Oftentimes, these vegans are doing the animals a grave disservice by defining the vegan concept in the most rigid and exclusionary way possible. These are people would love to revoke your vegan membership card if they find out you haven't yet taken your 10-year-old leather winter boots to the thrift store.

The entire question of who gets to call themselves a vegan is annoying and not worth much attention. Rather than think of veganism as an identity, it's wisest to use it as a concept that can inspire you to remove animal products from your life, wherever you can easily do it. And it's almost always easy. Oftentimes, it's not readily apparent whether a given food or cosmetics ingredient comes from animals, so you can use our animal ingredients list to familiarize yourself with the most common animal-derived substances.

No matter the degree to which you ultimately embrace the vegan concept, it makes sense to begin your transition by emphasizing dietary choices. After all, unless you buy a new fur coat every winter, the overwhelming majority of animal use associated with your life almost certainly arises from your food choices.

To learn more about vegan living, check these compelling advantages of a vegan diet, as well as our our information on making an easy transition. You can learn everything you need to quickly and easily go vegan by reading just one or two books—check out But I Could Never Go Vegan! or The Ultimate Vegan Guide.

Etymology

Donald Watson coined the term vegan in 1944 in Great Britain. Here's Watson from that year, in the first issue of The Vegan News, proposing that his readers either embrace the word, or come up with a better one, as the basis for a new social movement:

We should all consider carefully what our Group, and our magazine, and ourselves, shall be called. 'Non-dairy' has become established as a generally understood colloquialism, but like 'non-lacto' it is too negative. Moreover it does not imply that we are opposed to the use of eggs as food. We need a name that suggests what we do eat, and if possible one that conveys the idea that even with all animal foods taboo, Nature still offers us a bewildering assortment from which to choose. 'Vegetarian' and 'Fruitarian' are already associated with societies that allow the 'fruits' (!) of cows and fowls, therefore it seems we must make a new and appropriate word. As this first issue of our periodical had to be named, I have used the title "The Vegan News". Should we adopt this, our diet will soon become known as a VEGAN diet, and we should aspire to the rank of VEGANS. Members' suggestions will be welcomed. The virtue of having a short title is best known to those of us who, as secretaries of vegetarian societies have to type or write the word vegetarian thousands of times a year!

Watson's article was immensely important, but he kept it short, since he only sought to cover what vegan means, and why the word deserved to be coined.

The questions of why and how to go vegan require much more space to properly answer, and over the years these answers have grown fuller and more compelling, as the wisdom of the vegan concept has grown more evident. These topics are covered at length in our "Why Choose Vegan?" and "How to Go Vegan" pages.

Finally, you may wish to explore the history of plant-based eating and veganism. If you want to discover how veganism went from an obscure World War II-era concept to one of the most influential ideas surrounding diet and food politics, check out A Vegan History: 1944-2010
| | | | |
| --- | --- | --- | --- |
| | | HEALTH ISSUES | |
| | | |
| --- | --- | --- |
| | CHECK OUT THE INFORMATION ON THE VARIOUS HEALTH PROBLEMS LISTED BELOW. | |
| | | | |
| --- | --- | --- | --- |
| | | MENTAL HEALTH AWARENESS | |
What Is Mental Health?

Mental health includes our emotional, psychological, and social well-being. It affects how we think, feel, and act. It also helps determine how we handle stress, relate to others, and make choices. Mental health is important at every stage of life, from childhood and adolescence through adulthood.

Over the course of your life, if you experience mental health problems, your thinking, mood, and behavior could be affected. Many factors contribute to mental health problems, including:

Biological factors, such as genes or brain chemistry
Life experiences, such as trauma or abuse
Family history of mental health problems

Mental health problems are common but help is available. People with mental health problems can get better and many recovercompletely.

2. Early Warning Signs

Not sure if you or someone you know is living with mental health problems? Experiencing one or more of the following feelings or behaviors can be an early warning sign of a problem:

Eating or sleeping too much or too little
Pulling away from people and usual activities
Having low or no energy
Feeling numb or like nothing matters
Having unexplained aches and pains
Feeling helpless or hopeless
Smoking, drinking, or using drugs more than usual
Feeling unusually confused, forgetful, on edge, angry, upset, worried, or scared
Yelling or fighting with family and friends
Experiencing severe mood swings that cause problems in relationships
Having persistent thoughts and memories you can't get out of your head
Hearing voices or believing things that are not true
Thinking of harming yourself or others
Inability to perform daily tasks like taking care of your kids or getting to work or school

Learn more about specific mental health problems and where to find help.

3. Mental Health and Wellness

Positive mental health allows people to:

Realize their full potential
Cope with the stresses of life
Work productively
Make meaningful contributions to their communities

Ways to maintain positive mental health include:

Getting professional help if you need it
Connecting with others
Staying positive
Getting physically active
Helping others
Getting enough sleep
Developing coping skills

Why Mental Health First Aid in Rural Communities? Nearly 20% of people in the U.S.. live in a rural area. The challenges faced by rural residents are significantly different than those in urban areas. Rural populations are often underserved and experience notable health and behavioral health disparities. Rural communities have a chronic shortage of behavioral health providers and limited access to services.

Mental Health First Aid can address these disparities by increasing mental health literacy (i.e., knowledge and beliefs about mental disorders that aid their recognition, management or prevention) among key community members – creating a stronger, more prepared network of support for rural Americans.

Rural Mental Health First Aid is a way to build your community's capacity to identify mental health and substance use issues early and for rural residents to gain confidence in intervening and referring a person to the resources that exist. Rural communities have a long history of being innovative and taking responsibility. Mental Health First Aid is a way to increase the basic knowledge about mental health and substance use issues and to decrease the negative perceptions often associated with these issues.

Mental Health First Aid's rural efforts address the unique characteristics of rural areas, recognize the community of rural Mental Health First Aid instructors, and enhance community capacity around behavioral health issues in rural areas.

How Can I Get my Community Involved?

Communities interested in learning about bringing the training course to their area should review CIHS' rural Quick Start Guide on getting started.

Find out if there is already an instructor near you who can deliver the course to your community. Be sure to check for the blue "rural" icon on their profile.

Look for more information next week.
| | | | |
| --- | --- | --- | --- |
| | | NEWSLETTER | |
JUST FOR YOU!

PLEASE LOOK TO THE RIGHT AND LOOK BELOW!

GREAT INFORMATION AND TIPS FOR YOU TO KNOW!
| | | | |
| --- | --- | --- | --- |
| | | Suicide in Children — What Every Parent Must Know | |
African American children are taking their lives at roughly twice the rate of their white counterparts, according to a new study that shows a widening gap between the two groups.

The 2001-2015 data, published Monday in the journal JAMA Pediatrics, confirm a pattern first identified several years ago when researchers at Nationwide Children's Hospital in Ohio found that the rate of suicides for black children ages 5 to 12 exceeded that of young whites. The results were seen in both boys and girls.

Although suicide is rare among young children, the latest findings reinforce the need for better research into the racial disparities, lead author Jeffrey Bridge said Monday. Suicide is one of the leading causes of death for older children and adolescents in the United States.

"We can't assume any longer that suicide rates are uniformly higher in white individuals than black," said Bridge, an epidemiologist who directs the Center for Suicide Prevention and Research at the Columbus hospital. "There is this age-related disparity, and now we have to understand the underlying reasons. … Most of the previous research has largely concerned white suicide. So we don't even know if the same risk and protective factors apply to black youth."

Historically, suicide rates in the United States have been higher for whites than blacks across all age groups. That remains the case for adolescents, ages 13 to 17, according to the new study. White teens continue to have a 50 percent higher rate of suicide than black teensOverall between 1999 and 2015, more than 1,300 children ages 5 to 12 took their own lives in the United States, according to the Centers for Disease Control and Prevention. Those numbers translate into an average of one child 12 or younger dying by suicide every five days. The pace has actually accelerated in recent years, CDC statistics indicate.

The researchers based their latest analysis on the CDC's Web-based Injury Statistics Query and Reporting System, which does not include geographical or socioeconomic data.

Although the study was unable to provide a cultural context for the racial difference in suicide rates, psychiatrist Samoon Ahmad thinks a number of reasons could account for the disparity.

"To me, the 5-12 range is more related to developmental issues and the possible lack of a family network, social network and cultural activities," said Ahmad, a clinical associate professor at the NYU School of Medicine who was not involved in the research. "And with the introduction of social media, there is more isolation with children, not as much neighborhood play. Kids are more socially in their own vacuum."

"No one talks about that with them. We tend to put them in silos, and don't discuss these things because we think it's too traumatic," he said. "Instead, there must be a slow and steady flow of communication."

Previous studies have looked at some of the characteristics and circumstances surrounding children's suicides.

In 2017, research by Bridge and colleagues found that among children, ages 5 to 11, and young adolescents, ages 12 to 14, those who took their own lives were more likely to be male, African American and dealing with stressful relationships at home or with friends. Children who had a mental health problem at the time of death were more likely than young adolescents to have been diagnosed with attention-deficit disorder or attention-deficit hyperactivity disorder.
| | | | |
| --- | --- | --- | --- |
| | | ATTENTION!!! - IS YOUR CHILD BEING A BULLY? | |
Bullying

Bullying is the use of force, coercion, or threat, to abuse, aggressively dominate or intimidate. The behavior is often repeated and habitual. One essential prerequisite is the perception (by the bully or by others) of an imbalance of physical or social power. This imbalance distinguishes bullying from conflict. Bullying is a subcategory of aggressive behavior characterized by the following three minimum criteria: (1) hostile intent, (2) imbalance of power, and (3) repetition over a period of time. Bullying is the activity of repeated, aggressive behavior intended to hurt another individual, physically, mentally, or emotionally.

Bullying ranges from one-on-one, individual bullying through to group bullying, called mobbing, in which the bully may have one or more "lieutenants" who may be willing to assist the primary bully in their bullying activities. Bullying in school and the workplace is also referred to as "peer abuse". Robert W. Fuller has analyzed bullying in the context of rankism. The Norwegian researcher Dan Olweus says bullying occurs when a person is "exposed, repeatedly and over time, to negative actions on the part of one or more other persons", and that negative actions occur "when a person intentionally inflicts injury or discomfort upon another person, through physical contact, through words or in other ways". Individual bullying is usually characterized by a person behaving in a certain way to gain power over another person.

A bullying culture can develop in any context in which humans interact with each other. This may include school, family, the workplace, the home, and neighborhoods. The main platform for bullying in contemporary culture is on social media websites. In a 2012 study of male adolescent American football players, "the strongest predictor [of bullying] was the perception of whether the most influential male in a player's life would approve of the bullying behavior."

Bullying may be defined in many different ways. In the United Kingdom, there is no legal definition of bullying, while some states in the United States have laws against it. Bullying is divided into four basic types of abuse – psychological (sometimes called emotional or relational), verbal, physical, and cyber.

Types

Individual

Individual bullying tactics can be perpetrated by a single person against a target or targets.

Physical

This is any bullying that hurts someone's body or damages their possessions. Stealing, shoving, hitting, fighting, and destroying property all are types of physical bullying. Physical bullying is rarely the first form of bullying that a target will experience. Often bullying will begin in a different form and later progress to physical violence. In physical bullying the main weapon the bully uses is their body when attacking their target. Sometimes groups of young adults will target and alienate a peer because of some adolescent prejudice. This can quickly lead to a situation where they are being taunted, tortured, and beaten-up by their classmates. Physical bullying will often escalate over time, and can lead to a detrimental ending, and therefore many try to stop it quickly to prevent any further escalation.

Verbal

This is any bullying that is conducted by speaking. Calling names, spreading rumors, threatening somebody, and making fun of others are all forms of verbal bullying. Verbal bullying is one of the most common types of bullying. In verbal bullying the main weapon the bully uses is their voice. In many cases, verbal bullying is common in both genders, but girls are more likely to perform it. Girls, in general, are more subtle with insults than boys. Girls use verbal bullying, as well as social exclusion techniques, to dominate and control other individuals and show their superiority and power. However, there are also many boys with subtlety enough to use verbal techniques for domination, and who are practiced in using words when they want to avoid the trouble that can come with physically bullying someone else.

Relational

This is any bullying that is done with the intent to hurt somebody's reputation or social standing which can also link in with the techniques included in physical and verbal bullying. Relational Bullying is a form of bullying common amongst youth, but particularly upon girls. Relational bullying can be used as a tool by bullies to both improve their social standing and control others. Unlike physical bullying which is obvious, relational bullying is not overt and can continue for a long time without being noticed.

Cyber-bullying

Cyber bullying is the use of technology to harass, threaten, embarrass, or target another person. When an adult is involved, it may meet the definition of cyber-harassment or cyberstalking, a crime that can have legal consequences and involve jail time. This includes email, instant messaging, social networking sites (such as Facebook), text messages, and cell phones.
| | | | |
| --- | --- | --- | --- |
| | | "IN LIGHT OF IT ALL" | |
| | | | |
| --- | --- | --- | --- |
| | | BE THANKFUL 365!!! | |
HAVE YOU THANKED GOD TODAY?

HOW MANY THINGS ARE YOU THANKFUL FOR?

LIFE--HEALTH--STRENGTH--OXYGEN--SUNSHINE--FOOD--FAMILY--FRIENDS, PLUS MUCH, MUCH MORE!!!

THANKSGIVING SHOULD BE EVERY DAY IN YOUR LIFE!!!
| | | | |
| --- | --- | --- | --- |
| | | WHAT CAN WE DO !!!!!!!!!!!!!! | |
If you have any questions about the broadcast or anything to to do with improvement of any kind please contact a MOSDAC MEDIA TEAM MEMBER .

THANKS MUCH FOR YOUR SURPORT!!!!!!!!!!!!!!!!!!
April


Calendar
09
View Here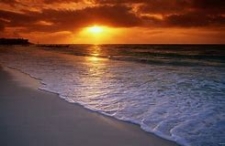 SUNSET CALENDAR

Sunset begins at 7:39 PM on April 10, 2020!!!

BE BLESSED IN YOUR SABBATH REST!!!!!!!
MUSIC

"MUSIC Speaks what cannot be Expressed

SOOTHES the Mind and gives it Rest

HEALS the Heart and Makes it Whole

FLOWS from HEAVEN to the SOUL."
JESUS IS THE REASON...

SPRING IS HERE ENJOY THE WEATHER AND FLOWERS THAT IT BRINGS.

SUMMER WILL HAVE A LITTLE WHILE BEFORE IT'S DUE.

FALL WAS HERE, AND NOW IT'S TIME HAS EXPIRED.

WINTER WAS HERE, WE ENJOYED THE COLD AND SNOWY WHITE DAYS THAT WAS HERE.

IT WILL NOT LAST FOREVER!!!

BE THANKFUL FOR THE FOUR SEASONS AS THEY COME AND GO!!!
WHAT IS FAITH?

FAITH IS:

FULLY

ANTICIPATING

INCREDIBLE

THINGS

HAPPENING
SCRIPTURES OF THE WEEK

Therefore I tell you, whatever you ask for in prayer, believe that you have received it, and it will be yours.Mark 11:24 | NIV

I pray that out of his glorious riches he may strengthen you with power through his Spirit in your inner being, so that Christ may dwell in your hearts through faith. And I pray that you, being rooted and established in love.Ephesians 3:16-17 | NIV

Now faith is confidence in what we hope for and assurance about what we do not see.Hebrews 11:1 | NIV |

For we live by faith, not by sight.2 Corinthians 5:7 | NIV

May the God of hope fill you with all joy and peace as you trust in him, so that you may overflow with hope by the power of the Holy Spirit.Romans 15:13 | NIV

But when you ask, you must believe and not doubt, because the one who doubts is like a wave of the sea, blown and tossed by the wind.James 1:6 | NIV
THOUGHT FOR THE WEEK

For I am my mother's daughter, and the drums of Africa still beat in my heart. ~Mary McLeod Bethune

"No country can ever truly flourish if it stifles the potential of its women and deprives itself of the contributions of half of its citizens."

- Michelle Obama

"When girls are educated, their countries become stronger and more prosperous." ~ Michelle Obama

"When you've worked hard, and done well, and walked through that doorway of opportunity, you do not slam it shut behind you. You reach back." - Michelle Obama

Women's History Month is a month-long celebration of women's contributions to society and history that is observed during the month of March in Australia, the United Kingdom, and the United States, and is observed during the month of October in Canada. In the U.S., it's been officially celebrated since March of 1987.


ENJOY THE MONTH OF APRIL

THE COLD DAYS OF WINTER HAVE COME AND GONE!!!

PREPARE YOURSELF FOR THE BEAUTY OF THE TREES SPRINKLED WITH BUDS OR PINK, WHITE, OR YELLOW HUES.

THEY NEED WATER JUST LIKE YOU!

SO YOU, REMEMBER TO STAY HYDRATED TOO!!!

LET!S LOOK BELOW, AND CHECK OUT DIFFERENT INFO!!!
SEVENTH-DAY ADVENTISTS BELIEVE

*The Holy Scriptures are the inspired Word of God * 2 Tim. 3:16.

*In the Trinity:God the Father, God the Son, and God the Holy Spirit.*Heb. 1:-3, John 15:16.

* In regeneration and the birth, through the acceptance of the Gospel.*2 Cor. 5:17.

*That man by nature is mortal and eternal life is a gift of God through Christ.*John 14:1-33, Acts 1:11, Matt. 24:30.

*In the resurrection of the dead.*1 Thess. 4:16 & 17, John 5:29, 11:25, 1 Cor. 15.

*In the ultimate final destruction of sin and the wicked.*Malachi 4:1-3.

*In justification by faith through Christ.*Rom. 4:3-5.

*That God's law, the Ten Commandments, including the seventh-day Sabbath command is the rule of life for Christians.*Ex. 20:3-17, James 2:10-12.

*In baptism by immersion. In the Communion of the Lord's supper preceded by the ordinance of cleansing.*Romans 6:3-5, Mark 1:9 & 10, John 13:4-17, 1 Cor. 11:23-26.

*In the gifts of the Holy spirit.*Eph. 4:8-11.

*In the support of the gospel through tithes and offerings.*Malachi 3:8-11, Matt. 23:23.

*In discarding unhealthy practices.*1 Cor. 3:16 & 17, Deut. 14:3-20.

*That Christians will be characterized by modesty in dress,conversation,deportment,and a high standard of social relationships.*1 Tim. 2:9 & 10, James 1:27.
Family Life Bible Class

Join the JESUS 101 Bible class every 2nd and 4th Sabbath afternoons at 3:00 p.m. in the Sanctuary. This weeks topic is "Thy Kingdom Come"

Looking forward to seeing you there!!!!!!!!!!!!!!


GOD'S LOVE POEMS

Finding Hope

© Pat A. Fleming More By Pat A. Fleming

Published: July 2017

I've always viewed life from the side lines,
Just watching it passing me by.
In the past, too afraid to just let go and live,
And lately too tired to try.

I've envied the people around me
So invested in living each day,
While I spent my time hiding out from the world
And searching for ways to escape.

For most of my life I truly believed
I was here to help somebody else,
But now it's so clear it was just an excuse.
To avoid living life for myself.

It's sad that our lives and the pain we endure
Can weaken our strength to move on,
But if we get lost in the scars of our past,
Without knowing our lives will be gone.

It's true, people are disappointing,
They can turn in the blink of an eye,
But we can't avoid hurting each other,
When we all want a chance at this life.

But there's something I've learned through the wisdom of age,
A truth about all of our lives,
And that is no matter what path we each take,
In the end, we just want to survive.

So the time has now come to conquer my fears
And to stand up and face a new day.
Let the hurts of my past wash away with my tears
And stop letting my life slip away.

Source: https://www.familyfriendpoems.com/poem/finding-hope

Source: https://www.familyfriendpoems.com/poem/finding-hope
POEM FOR THE SABBATH

The Sabbath by Sir Edward Bulwer Lytton



Fresh glides the brook and blows the gale,
Yet yonder halts the quiet mill!
The whirring wheel, the rushing sail,
How motionless and still!

Six days of toil, poor child of Cain,
Thy strength the slave of Want may be;
The seventh thy limbs escape the chain,—
A God hath made thee free!

Ah, tender was the Law that gave
This holy respite to the breast,
To breathe the gale, to watch the wave,
And know—the wheel may rest!

But where the waves the gentlest glide
What image charms, to lift, thine eyes?
The spire reflected on the tide
Invites thee to the skies.

To teach the soid its nobler worth
This rest from mortal toils is given;
Go, snatch the brief reprieve from earth
And pass—a guest to Heaven.

They tell thee, in their dreaming school,
Of Power from old dominion hurled,
When rich and poor, with juster rule,
Shall share the altered world.

Alas! since Time itself began,
That fivble hath but fooled the hour;
Each age that ripens Power in Man,
But subjects Man to Power.

Yet every day in seven, at least,
One bright republic shall be known;—
Man's world awhile hath surely ceast,
When God proclaims his own!

Six days may Rank divide the poor,
O Dives, from thy banquet-hall;
The seventh the Father opes the door,
And holds His feast for all!
TUNE INTO GOD TODAY!!!

TALK WITH GOD, NO BREATH IS LOST.

WALK WITH GOD, NO STRENGTH IS LOST.

WAIT FOR GOD, NO TIME IS LOST.

TRUST IN GOD, YOU WILL NEVER BE LOST.
PRAYER FOR TODAY

The Healing Power of Prayer

Are you facing a difficult disease, illness or malady and want to cry out to God for healing but don't know what to pray? If you feel scared, alone, unsure of the future, or don't understand how healing works, pray these words below in faith today! Below are ten healing prayers, an interview with Max Lucado explaining how we should pray for healing, and some of our favorite Bible verses on healing.

God tells us that through prayer, He can speak to us and use us to work miracles for His glory. When you use this prayer for healing you are coming to God completely surrendered and expectant to let His Holy Spirit work in and through you. I pray that you will find miraculous healing as you seek God's plan for your life - His plan to prosper you and to give you a hope and future!

Here are some of our favorite prayers for healing you can use today to speak life and hope into your situation. May you recieve strength and comfort from God has you pray for healing for yourself and loved ones.


Amen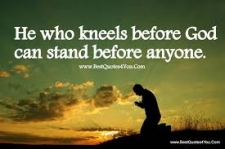 MOSDAC PRAYER LINE

Mon, Tues, Thurs, & Friday @ 5:30 am

(712) 775-8968, Pass Code: 909676

Youth prayer line is on Wednesday at 5-6 pm. Join us for encouragement and praise.
WHY PRAY?

WHEN YOU PRAY, GOD LISTENS.

WHEN YOU LISTEN, GOD TALKS.

WHEN YOU BELIEVE, GOD WORKS.
PRAYER WARRIORS MINISTRY

MUCH PRAYER, MUCH POWER!!!

IF YOU ARE IN NEED OF SPECIAL PRAYER, PLEASE FEEL FREE TO CONTACT US!

LEADER: ELDER PENNY RODGERS
Sick - Shut In

Matthew 25:36 "... I was sick, and you visited me...."

PRAYER REQUEST, CALLS AND/OR VISITS FOR:

Vaughn Archie, Jalen Braxton, Cynthia Brown, Elsie Clark, Ertice Clark, Tejuan Clark, Lewis & Debbie Jessup, Trevor Larmond, Michelle Maldonado, Violet Parkinson, Willie Rogers, Nola Ross, David and Darlene Smith, Dudley Smith, Henry Tuten, George Waters, Kenny Watkins, Shirlene Williams, all of our caregivers, and the victims of Hurricanes Florence, Irma, and Michael, as well as, the various Tornadoes, Earthquakes, and Fire victims.

Also pray for the families that are missing their love ones due to this covid-19 and the ones that are dealing with the ones that have it "KNOW THAT GOD IS ALWAYS IN CONTROL" Love you all from "THE MOSDAC FAMILY"

Incarcerated Church Family

Joel Glessma
BEREAVED FAMILIES

COPING WITH LOSS, PLEASE CONTACT THE GRIEF DEPARTMENT OF RELATIONSHIP MINISTRIES FOR ASSISTANCE.

**********************

PLEASE PRAY FOR:

***********************

Donna, Ernest Houston in the loss of their mother, Audrey Mae Wilson Houston, and Pray for grandson, Mark Houston; niece, Brenda Brown, and rest of family and friends. Funeral was held @ 11 AM on Tuesday, February 11, 2020 at the Fisher Watkins Funeral Home Chapel with Pastor Frank E. Leggett III as Eulogist at 707 Wilson Street in Danville, Virginia 24541.

********************

Eugenia Thompson and Family, in the loss of her sister, which occurred on January 4, 2019.

***********************

Karen Miller's Family: daughter, Latoya; son, Lamar; grandsons, mother, sisters, other family and friends. Karen passed away after a lengthy battle with her health.

*************************

Ertice Clark, Nola Ross, Elsie Clark, Jacqueline Clark, DaeFronda, Darryl, Derryck, Darlinda Bayard, Darnetta Coleman (Terry), Tejuan Clark, and other family members in the loss of their niece, cousin, sister, aunt, Jackie, which occurred on Monday, November 25, 2019. Funeral was held Monday, December 2, 2019.

***********************

Dorothy Kilpatrick and Family in the loss of her brother. Funeral service was held on Tuesday, November 26, 2019.

***********************

Cindy Williams, Marcella Smith, Steve Lee, their Mother, and other siblings and their families in the loss of their brother and Mom's son, Tony Lee. Funeral was held on , November 11, 2019.

********************

Sharon (Bernard) Howard and Family in the loss of Sharon's nephew who was funeralized in State of Washington.

********************

Lorene (Kenny) Watkins and Family in the loss of Lorene's Aunt who was funeralized on October 23, 2019 at Ephesus SDA Church in New York, NY.

**********************

The Banks Family (Guy, Gary and Richard) in the loss of their sister, Vickie, which occurred October 4, 2019. Vickie's Memorial Service was held here at MOSDAC on Thursday, October 10, 2019.

**********************

The Sellers Family in the loss of their sister, Nancy Sellers who passed away on October 6, 2019. (Daughter Asia; Sisters-Dale, Michelle, Bonnie; Great Aunt-Margaret O'Bryant; Cousins-Joan O'Bryant, Lydia Brown, Mike O'Bryant (Hope), Patricia (Dimael) Thomas and Sonya O'Bryant, Nyzia Easterling, the Gibsons,(Uncle-Larry and cousins - Dwayne, Juwynn, Sophelia, Laurie and Mike Williams, Watkins, Sellers, and their families), other relatives and friends.

Funeral was here at MOSDAC - October 14, 2019.

*******************

The Waters, Jenkins and other Family, Friends, MOSDAC Members in the loss of their dear loved one, Ruth Katherine Waters, which occurred Saturday, October 5, 2019. Funeral services was held on October 18, 2019.

********************

Dianna Dixon and Family in the loss of her sister.

*********************

Charmaine Waterman and Family in the loss of her grandmother.

*********************

Fran Tribett and Family in the loss of Fran's Mother.

*********************

Sister Evelyn L. Gresham passed away. Please continue to pray for her son, David; her three sisters, Adrienne, Dorinda, Tara, and her brother, Jeffrey and all of their families; her cousins, nieces, nephews, and friends.

***********************

Sister Hattie Lambert's daughters, Mary and Geneva, her siblings, grandchildren, and all of her other family members who are still bereaved during these times.

*********************

The Harris, Jackson, Clements, O'Bryant, Robinson, Rodgers, Families in the loss of their Mom, Sister, Grandmother, Great Grandmother, Aunt Virginia Harris.

************************

Earl & Sadie Edwards for the loss of their son Leovaughn Edwards.

***********************

Remember all of the families affected by the recent mass shootings in Dayton, Ohio and El Paso, Texas, Jersey City, NJ., Seattle, Washington this week, and many more!!!

********************

The people who loss their homes in the fires in California, and Australia.

Those who are hurricane victms in Florida; earthquake and hurricane victims in Puerto Rico; hurricane victims in St Thomas, St Croix, and the other Caribbean Islands.

The victims of the Coronavirus, and the family members of these living or deceased victims.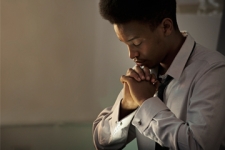 A PRAYER FOR OUR CHURCH

Almighty God,

We pray that our church will have a powerful service this Sabbath.

May the words that you have prepared for our pastor accomplish all that you desire in each heart.

May the music bring each one into close fellowship with you.

May each one leave the service feeling closer to you and more prepared to live for you.

In the mighty name of Jesus we pray,
Amen
I Dream a World

Dear God,

I dream a world where man
No other man will scorn,
Where love will bless the earth
And peace its paths adorn
I dream a world where all
Will know sweet freedom's way,
Where greed no longer saps the soul
Nor avarice blights our day.
A world I dream where black or white,
Whatever race you be,
Will share the bounties of the earth
And every man is free,
Where wretchedness will hang its head
And joy, like a pearl,
Attends the needs of all mankind-
Of such I dream, my world!

- Langston Hughes
GENEALOGY DAY

Genealogy Day 2020 was observed on Saturday, March 7, 2020

Genealogy Day has always been observed annually on Saturday of the first full week of March.

Genealogy From Wikipedia, the free encyclopedia

This article is about the study of family lineage and history. For the philosophical technique developed by Nietzsche and Foucault, see Genealogy (philosophy). For the medical family history, see Family history (medicine). For the sociocultural evolution of kinship, see History of the family. For other uses, see Genealogy (disambiguation). The family tree of Ludwig Herzog von Württemberg (ruled 1568–1593)

Genealogy (from Greek: γενεαλογία genealogia "the making of a pedigree") is the study of families, family history, and the tracing of their lineages. Genealogists use oral interviews, historical records, genetic analysis, and other records to obtain information about a family and to demonstrate kinship and pedigrees of its members. The results are often displayed in charts or written as narratives. Although generally used interchangeably, the traditional definition of "genealogy" begins with a person who is usually deceased and traces his or her descendants forward in time, whereas, "family history" begins with a person who is usually living and traces his or her ancestors. Both the National Genealogical Society in the United States and the Society of Genealogists in the United Kingdom state that the word "genealogy" often refers to the scholarly discipline of researching lineages and connecting generations, whereas "family history" often refers to biographical studies of ones family, including family narratives and traditions.

The pursuit of family history and origins tends to be shaped by several motives, including the desire to carve out a place for one's family in the larger historical picture, a sense of responsibility to preserve the past for future generations, and self-satisfaction in accurate storytelling. Genealogy research is also performed for scholarly or forensic purposes.

START SEARCHING NOW FOR THE MISSING PIECES IN YOUR FAMILY'S HISTORY!!!

HAVE FUN SEARCHING!!!
MOSDAC COMMUNITY PANTRY SCHEDULE

The next FOOD DISTRIBUTION DAY for members will be April 8, 2020 on Wed and 2nd and 4th Thursday from 2-4 pm.

Please PRAY for our COMMUNITY MEMBERS who are receiving food, that GOD will touch their hearts to want to learn more about HIM and HIS LOVE, MERCY, and SAVING GRACE!!!