| | | | |
| --- | --- | --- | --- |
| | | MOSDAC BULLETIN | |
| | | |
| --- | --- | --- |
| | This bulletin contains information for events on today's church service. Information on health issues, helpful tips on every day living, as well as other topics . | |
| | | | |
| --- | --- | --- | --- |
| | | HAPPY SABBATH | |
This WEEK'S SABBATH SERVICE MESSAGE IS: "Deeper Still Love: "THANKSGIVING"

Speaker for the Day: Pastor Robert Best

The Welcome: MOSDAC PRAISE TEAM

The Call To Worship: Ty'Asia Folston

Children's Story: Gracelink Video - Your host: Mrs. Jennifer/Elizabeth Eugene

Prayer By: Mrs. Jennifer/Elizabeth Eugene

Intercessory Prayer: Elder Darryl Johnson

Special Music: MOSDAC Praise Team, Diallo Banks, Pine Forge Choir, The Aeolians

Pastoral Remarks: Pastor Robert Best

NO CHURCH SERVICE IN OUR PHYSICAL BUILDING TODAY DUE TO THE CORONAVIRUS (COVID-19)!!!!!!!

PLEASE LISTEN to or WATCH our SABBATH SCHOOL DISCUSSION @ 9:30 AM on Zoom. Please contact Elder Darryl Johnson, Administrative Assistant or check your email for the Zoom link.

PLEASE WATCH US AT 11:00 AM ON FaceBook at https://www.facebook.com/mosdac/ or at MOSDAC live broadcast. You can even watch us on Facebook.

PLEASE REMEMBER TO RELAX AND ENJOY OUR AWESOME SERVICE, AND THAT GOD IS IN CONTROL!!!!!!!
| | | | |
| --- | --- | --- | --- |
| | | SABBATH SCHOOL | |
WE NEED YOUR ATTENDANCE!

Our Adult SABBATH SCHOOL DEPARTMENT invites you to join us each and every SABBATH MORNING at 9:30 a.m. in the SANCTUARY. Become a part of one of our small, insightful, Biblical Lesson Study groups.

DURING THIS COVID-19 PANDEMIC, Please listen to our SABBATH SCHOOL DISCUSSION @ 9:30 AM on the PRAYER LINE. The number is 712-775-8968 Pass Code: 909676.

Our Adult Sabbath School has moved to Zoom. Please contact our Administrative Assistant for the Zoom link and other information.
| | | | |
| --- | --- | --- | --- |
| | | MOSDAC CYT SABBATH SCHOOL | |
CHILDREN, YOUTH, TEENS (CYT)

Don't forget Bible study is from 10:00 am - 10:50 am each Sabbath. Parents, grand-parents, and guardians, we are depending on you to bring your children to our Lesson Study and Arts Time on Zoom! We can hardly wait to see you!

Sabbath, March 20, 2021 was GLOBAL YOUTH DAY! Please check out and see what was happening at this site https://youth.adventist.org/GYD

Our 13th Sabbath Presentation for the 1st Quarter was Sabbath, March 27, 2021.

Our 13th Sabbath Presentation for the 2nd Quarter was Sabbath, June 26, 2021.

Our 13th Sabbath Guest Day Presentation for 3rd Quarter was Sabbath, September 25, 2021.

For our next presentation, please contact our leader, Sharon Howard, for the Zoom link.

Our 13th Sabbath Guest Day Presentation for 4th Quarter will be Sabbath, December 25, 2021.

During this COVID-19 PANDEMIC, STAY INFORMED ABOUT DIFFERENT CYT EVENTS THAT WILL BE HAPPENING ON ZOOM FROM MOSDAC AND AEC.
| | | | |
| --- | --- | --- | --- |
| | | PARENTS | |
PARENTS with all the evil things going on in this world we need you to PLEASE, PLEASE pay attention to where your KIDS are during service. That includes making sure that they are accompanied to the bathroom, getting a drink of water or anything where they might be leaving your sight. WE NEED TO PROTECT OUR FUTURE.

WHILE WE ARE NOT WORSHIPPING IN OUR PHYSICAL CHURCH BUILDING, PLEASE HAVE WATCHFUL EYES AND LISTENING EARS FOR THE SAFETY OF YOUR CHILDREN AT ALL TIMES!!!
| | | | |
| --- | --- | --- | --- |
| | | 2021 CALENDAR OF EVENTS | |
DUE TO THE THINGS GOING ON IN THE WORLD RIGHT NOW THERE WILL BE NO IN HOUSE EVENTS AS SOON AS THINGS GO BACK TO NORMAL WE WILL RETURN TO OUR IN HOUSE EVENTS .

STAY SAFE AND KNOW THAT GOD IS GOOD, THAT HE IS IN CONTROL, SO JUST BELIEVE THAT HE IS!!!!!!!!!!!!!!!!!

* REMINDER: PRAYER MEETING EVERY WEDNESDAY @ 6:30 PM ON ZOOM.
| | | | |
| --- | --- | --- | --- |
| | | MORNING PRAYER | |
Dear Lord,

I saw the sun shining so brightly this morning. It made me remember of my family and how blessed I am that you have given them to me.

Thank you for my father, for enduring every hard day to be able to provide for us and never complains. Even on his weak days, he remains strong and hard working. Today he went to work early this morning to provide us with a good life here on earth.

Thank you for my mother who loves us unconditionally just like Mary loved Jesus. She provided us with breakfast food on the table which were very delicious.

Thank you for the gift of siblings, Lord. Life would be so dull without them. They are my first best friends and my first companions during breakfast talks.

You have truly great plans for everyone and that includes having the best siblings in the world. I may not say it as often, but I love them dearly. Bless our family today as we go our separate ways. Keep them safe from harm and lead us not into temptation. There is nothing more that I shall want but their happiness. Brings us all back home safely to each other, In Jesus' name I pray. Amen.

Amen.

| | | | |
| --- | --- | --- | --- |
| | | History of the Seventh-day Adventist Church | |
series onSeventh-day
Adventist Church History[show] Theology[show] Organization[show] Periodicals[show] Service[show] Media ministries[show] People[show] Adventism
Seventh-day Adventist portal

Seventh-day Adventist Church in Takoma Park, Maryland. Part of a

The Seventh-day Adventist Church had its roots in the Millerite movement of the 1830s to the 1840s, during the period of the Second Great Awakening, and was officially founded in 1863. Prominent figures in the early church included Hiram Edson, James Springer White (Husband to Ellen G. White), Joseph Bates, and J. N. Andrews. Over the ensuing decades the church expanded from its original base in New England to become an international organization. Significant developments such the reviews initiated by evangelicals Donald Barnhouse and Walter Martin, in the 20th century led to its recognition as a Christian denomination.

Foundations, 1798–1820s[edit]

The Second Great Awakening, a revival movement in the United States, took place in the early 19th century. The Second Great Awakening was stimulated by the foundation of the many Bible Societies which sought to address the problem of a lack of affordable Bibles. The spread of Bibles allowed many who had not had one to be able to purchase and study it themselves rather than just hear it preached, and led to the establishment of many reform movements designed to remedy the evils of society before the anticipated Second Coming of Jesus Christ.[1] Many religious minority movements formed out of the Congregational, Presbyterian, and the Baptist and Methodist churches. Some of these movements held beliefs that would later be adopted by the Seventh-day Adventists.

An interest in prophecy was kindled among some Protestants groups following the arrest of Pope Pius VI in 1798 by the French General Louis Alexandre Berthier. Forerunners of the Adventist movement believed that this event marked the end of the 1260-day prophecy from the Book of Daniel.[2][3][4] Certain individuals began to look at the 2300 day prophecy found in Daniel 8:14.[2] Interest in prophecy also found its way into the Roman Catholic church when an exiled Jesuit priest by the name of Manuel de Lacunza published a manuscript calling for renewed interest in the Second Coming of Christ. His publication created a stirring but was later condemned by Pope Leo XII in 1824.[2]As a result of a pursuit for religious freedom, many revivalists had set foot in the United States, aiming to avoid persecution.

Millerite roots, 1831–44[edit] Main article: Great Disappointment

The Seventh-day Adventist Church formed out of the movement known today as the Millerites. In 1831, a Baptist convert, William Miller, was asked by a Baptist to preach in their church and began to preach that the Second Advent of Jesus would occur somewhere between March 1843 and March 1844, based on his interpretation of Daniel 8:14. A following gathered around Miller that included many from the Baptist, Methodist, Presbyterian and Christian Connection churches. In the summer of 1844, some of Miller's followers promoted the date of October 22. They linked the cleansing of the sanctuary of Daniel 8:14 with the Jewish Day of Atonement, believed to be October 22 that year. By 1844, over 100,000 people were anticipating what Miller had called the "Blessed Hope". On October 22 many of the believers were up late into the night watching, waiting for Christ to return and found themselves bitterly disappointed when both sunset and midnight passed with their expectations unfulfilled. This event later became known as the Great Disappointment.

Pre-denominational years, 1844–60[edit] Edson and the Heavenly Sanctuary[edit]

After the disappointment of October 22 many of Miller's followers were left upset and disillusioned. Most ceased to believe in the imminent return of Jesus. Some believed the date was incorrect. A few believed that the date was right but the event expected was wrong. This latter group developed into the Seventh-day Adventist Church. One of the Adventists, Hiram Edson (1806–1882) wrote "Our fondest hopes and expectations were blasted, and such a spirit of weeping came over us as I never experienced before. It seemed that the loss of all earthly friends could have been no comparison. We wept, and wept, till the day dawn."[6] On the morning of October 23, Edson, who lived in Port Gibson, New York was passing through his grain field with a friend. He later recounted his experience:

"We started, and while passing through a large field I was stopped about midway of the field. Heaven seemed opened to my view, and I saw distinctly and clearly that instead of our High Priest coming out of the Most Holy of the heavenly sanctuary to come to this earth on the tenth day of the seventh month, at the end of the 2300 days [calculated to be October 22, 1844], He for the first time entered on that day the second apartment of that sanctuary; and that He had a work to perform in the Most Holy before coming to the earth."[7]

Edson shared his experience with many of the local Adventists who were greatly encouraged by his account. As a result, he began studying the bible with two of the other believers in the area, O.R.L. Crosier and Franklin B. Hahn, who published their findings in a paper called Day-Dawn. This paper explored the biblical parable of the Ten Virgins and attempted to explain why the bridegroom had tarried. The article also explored the concept of the day of atonement and what the authors called "our chronology of events".[8][9]

The findings published by Crosier, Hahn and Edson led to a new understanding about the sanctuary in heaven. Their paper explained how there was a sanctuary in heaven, that Christ, the High Priest, was to cleanse. The believers understood this cleansing to be what the 2300 days in Daniel was referring to.[10]

George Knight wrote, "Although originally the smallest of the post-Millerite groups, it came to see itself as the true successor of the once-powerful Millerite movement."[11] This view was endorsed by Ellen White. However, Seeking a Sanctuary sees it more as an offshoot of the Millerite movement.

The "Sabbath and Shut Door" Adventists were disparate, but slowly emerged. Only Joseph Bates had had any prominence in the Millerite movement.[12]

Adventists viewed themselves as heirs of earlier outcast believers such as the Waldenses, Protestant Reformers including the Anabaptists, English and Scottish Puritans, evangelicals of the 18th century including Methodists, Seventh Day Baptists, and others who rejected established church traditions.[13]

Sabbath observance develops and unites[edit] Main article: Sabbath and Seventh-day Adventism § History

A young Seventh Day Baptist layperson named Rachel Oakes Preston living in New Hampshire was responsible for introducing Sabbath to the Millerite Adventists. Due to her influence, Frederick Wheeler, a local Methodist-Adventist preacher, began keeping the seventh day as Sabbath, probably in the early spring of 1844. Several members of the Washington, New Hampshire church he occasionally ministered to also followed his decision. These included William and Cyrus Farnsworth. T. M. Preble soon accepted it either from Wheeler or directly from Oakes. These events were shortly followed by the Great Disappointment.

Preble promoted Sabbath through the February 28, 1845 issue of the Hope of Israel. In March he published his Sabbath views in tract form. Although he returned to observing Sunday in the next few years, his writing convinced Joseph Bates and J. N. Andrews. These men in turn convinced James and Ellen White, as well as Hiram Edson and hundreds of others.[14]

Bates proposed that a meeting should be organised between the believers in New Hampshire and Port Gibson. At this meeting, which occurred sometime in 1846 at Edson's farm, Edson and other Port Gibson believers readily accepted Sabbath and at the same time forged an alliance with Bates and two other folk from New Hampshire who later became very influential in the Adventist church, James and Ellen G. White. Between April 1848, and December 1850 twenty-two "Sabbath conferences" were held in New York and New England. These meetings were often seen as opportunities for leaders such as James White, Joseph Bates, Stephen Pierce and Hiram Edson to discuss and reach conclusions about doctrinal issues.[15]

While initially it was believed that Sabbath started at 6 pm, by 1855 it was generally accepted that Sabbath begins at Friday sunset.[16]

The Present Truth (see below) was largely devoted to Sabbath at first. J. N. Andrews was the first Adventist to write a book-length defense of Sabbath, first published in 1861.Sabbath observance develops and unites[edit] Main article: Sabbath and Seventh-day Adventism § History

A young Seventh Day Baptist layperson named Rachel Oakes Preston living in New Hampshire was responsible for introducing Sabbath to the Millerite Adventists. Due to her influence, Frederick Wheeler, a local Methodist-Adventist preacher, began keeping the seventh day as Sabbath, probably in the early spring of 1844. Several members of the Washington, New Hampshire church he occasionally ministered to also followed his decision. These included William and Cyrus Farnsworth. T. M. Preble soon accepted it either from Wheeler or directly from Oakes. These events were shortly followed by the Great Disappointment.

Preble promoted Sabbath through the February 28, 1845 issue of the Hope of Israel. In March he published his Sabbath views in tract form. Although he returned to observing Sunday in the next few years, his writing convinced Joseph Bates and J. N. Andrews. These men in turn convinced James and Ellen White, as well as Hiram Edson and hundreds of others.[14]

Bates proposed that a meeting should be organised between the believers in New Hampshire and Port Gibson. At this meeting, which occurred sometime in 1846 at Edson's farm, Edson and other Port Gibson believers readily accepted Sabbath and at the same time forged an alliance with Bates and two other folk from New Hampshire who later became very influential in the Adventist church,
| | | | |
| --- | --- | --- | --- |
| | | NEW STUDY: COVID-19 & LUNG DAMAGE | |
REPORTED ON GMA3 on THURSDAY, November 18, 2021 AT 1:04 PM.

*Diffuse damage to air sacs in lungs

*Prevents oxygen flow, makes lungs thick & stiff

*Damages cell's ability to repair itself

*Manipulates immune system & causes clotting

Source: NIH (National Institute of Health)
| | | | |
| --- | --- | --- | --- |
| | | AWARENESS !!! | |
NATIONAL HUMAN TRAFFICKING AWARENESS 2021!!!

THINK ABOUT THIS EVERYDAY!!!

BE VERY CAREFUL EVERYDAY!!!

GOD BLESS YOU ALL!!!!!!!!!!!

June 26, 2021: Illicit Trafficking and International Day in support of victims of torture

*National Human Trafficking Awareness Day is observed every year on January 11.

*This observance was started in 2011 by Presidential Proclamation of National Slavery and Human Trafficking Prevention Month.

In 2011 President Barack Obama issued a Presidential Proclamation, designating each January to be National Slavery and Human Trafficking Prevention Month. The anniversary of this proclamation became known as National Human Trafficking Awareness Day.

Slavery was officially abolished in the USA by the Thirteenth Amendment in December 1865 however sadly human trafficking is growing at an alarming rate and despite the USA being a first world country, human trafficking has become a lucrative business for some members of our society.

The victims affected and forced into modern day slavery can be of foreign nationalities or the citizens of the USA, but they are all subjected to the horrific injustices of human trafficking, including sex trafficking, forced labor, involuntary servitude, forced marriage and debt bondage.

Many of the anti trafficking organizations arrange awareness raising campaigns all year round, but particularly in January when this awareness day is recognised and publicity is at its peak. It is important to know the signs of human trafficking and who you can contact should your suspicions be raised. The National Human Trafficking Resource Center Hotline, a resource that anyone can call to submit a tip about potential incidents of trafficking, received 20,424 calls and had 5,748 cases of trafficking reported in 2016 alone with figures increasing every year. Help raise awareness and potentially save peoples lives by educating yourself more about the despicable act of human trafficking and what you can do if you suspect anyone of being a victim or organizer of this terrifying act.
| | | | |
| --- | --- | --- | --- |
| | | November "National Month" CALENDAR | |
| | | | |
| --- | --- | --- | --- |
| | | HEALTH AWARENESS CALENDAR - NOVEMBER | |
| | | | |
| --- | --- | --- | --- |
| | | LOOK BELOW TO FIND OUT SOME THINGS HAPPENING IN NOVEMBER!!!!!!! | |
| | | |
| --- | --- | --- |
| | | |
| | | | |
| --- | --- | --- | --- |
| | | COPD Awareness Month | |
Organized each November by the National Heart, Lung and Blood Institute (NHLBI), National COPD Awareness Month aims to promote better understanding of COPD. COPD is a progressive lung disease which makes it difficult to breathe. Progressive means that it gets worse over time. While COPD rates have declined in recent decades, it is still the 4th leading cause of death and 3rd most common cause of disability. More than 16 million people in the US are currently living with COPD. The prevalence of COPD varies greatly by state. The CDC has put together a series of state-specific COPD fact sheets which provide targeted information and statistics.COPD can have many causes but is often preventable. According to the NHLBI, around 75% of COPD cases are linked to cigarette smoking. In addition to smoking, COPD can be caused by exposure to other lung irritants like air pollution, fumes or dust. In rare cases, it can also have a genetic component related to alpha-1 antitrypsin

COPD can present in different ways, with the two main underlying conditions being emphysema and chronic bronchitis. With emphysema the air sacs in the lungs become damaged, leading to difficulty absorbing oxygen and expelling carbon dioxide. With chronic bronchitis the bronchial tubes become inflamed, swollen and irritated. This causes mucus to build up and makes breathing difficult. Most individuals with COPD experience both emphysema and chronic bronchitis, though to what extent varies from person to person.

Symptoms and Treatments

COPD can have a wide variety of symptoms and according to the NHLBI the most common are:

Persistent coughing
Shortness of breath
Wheezing when breathing
Chest tightness

These symptoms can be mild at the start and become progressively worse over time. While there is no cure for COPD, lifestyle changes and other treatments can slow progression and improve the ability to breathe. Reducing one's exposure to the cause of COPD, whether smoking or another lung irritant, can slow the progression of the disease. Other treatments include bronchodilators, anti-inflammatory medications and combination medicines.

Be sure to check out the NHLBI's National COPD Awareness Month page to learn more!COPD Resources
| | | | |
| --- | --- | --- | --- |
| | | National Epilepsy Awareness Month | |
| | | |
| --- | --- | --- |
| | WHAT IS NATIONAL EPILEPSY AWARENESS MONTHNational Epilepsy Awareness Month in November is an annual event that teaches people about epilepsy's causes and symptoms. One in 26 people will be diagnosed with epilepsy at some point during their lifetime. Epilepsy is one of the least understood of all the neurological diseases, yet it is the fourth most common. During this month, many organizations join together to provide information about prevention, treatment, research, and resources to fight epilepsy.HISTORYEpilepsy, unfortunately, has a long history of misunderstanding and stigmatism. Evidence of individuals suffering epilepsy in ancient history attributed it to spiritual or demonic possession. In fact, Hippocrates, the great Roman medical practitioner, shunned the notion that it was a supernatural phenomena and believed that it derived from the brain, had hereditary aspects, and that how it presented itself in childhood also determined how it affected the rest of the individual's life. Unfortunately, Hippocrates wasn't believed until well into the 17th century, when the notion that it wasn't demonic or spiritual possession finally subsided. But, the stigma associated with it continues to this day. One of the goals of National Epilepsy Awareness Month is to separate the disease from its historical and false reputations. Many countries still believe that it's a sign of spiritual possession and, until 1980, individuals suffering from epilepsy weren't allowed to marry in the United States.Why is purple the color of epilepsy?Because in order to help prevent seizures, individuals need to be able to relax the brain and nervous system. Linalool, the terpene most prominent in lavender, has that effect, which is why lavender (or purple) is the official color of epilepsy. Is having epilepsy a disability?While many of the individuals who suffer from epilepsy may be able to "control" their seizures, or don't consider themselves disabled, epilepsy is covered under the Equality Act. | |
| | | | |
| --- | --- | --- | --- |
| | | WHAT IS Pneumonia? | |
2.56 million people died from pneumonia in 2017. Almost a third of all victims were children younger than 5 years, it is the leading cause of death for children under 5.

Pneumonia is an infection of the tiny air sacs of the lungs, called alveoli. In a person with pneumonia the alveoli are filled with pus and fluid, which makes breathing painful and reduces the oxygen intake. Pneumonia is caused by a number of different infectious agents, including viruses, bacteria and fungi.

Here in this research entry we look at who is suffering from pneumonia and why – and what can we do to reduce the number of people dying from this disease.Estimates that refer to pneumonia might also include cases of other lower respiratory diseases

Ideally, pneumonia would always be diagnosed by a physician using radiological imaging and determining the infectious agent that caused the disease. However, because such diagnosis requires a lot of resources, it is in many cases not done.

This is why research literature uses the terms 'clinical pneumonia' or 'WHO-pneumonia' to diagnoses based on symptoms (most importantly, fast breathing and coughing). A symptoms-based definition inevitably means that diseases with similar symptoms may be counted as cases of pneumonia.

As a consequence the terms pneumonia and lower respiratory infections (LRIs) are often used interchangeably. The Institute for Health Metrics and Evaluation (IHME), for example, provides mortality data on LRIs, in which they include pneumonia caused by a range of different pathogens, but they also include bronchiolitis, a lower respiratory tract infection that mostly affects very young children, in this category.1 2 While cases of bronchiolitis are quite common they are generally not fatal, therefore, it is reasonable to assume that the bulk of IHME estimates for the number of deaths from lower respiratory diseases do refer to deaths from pneumonia.
| | | | |
| --- | --- | --- | --- |
| | | Eye Injury Prevention Month | |
October is Eye Injury Prevention Month across the United States.

More than one million people per year are affected by an eye injury and 90% of these injuries could have been prevented had the individuals been wearing protective eye wear.

Eye Injury Prevention month aims to raise awareness about the types of eye injury that occur that could be avoided, as well as highlighting the need for more people to use protective eye wear appropriately.

Appropriate protective eye wear is classed as eye wear with "ANSI Z87.1" marked on the lens or frame.

During October's Eye Injury Prevention Month, the American Academy of Ophthalmology and Eye M.D.s around the country encourage everyone to protect their eyes from accidental injury.

Some facts and tips.

Accidental eye injury is one of the leading causes of visual impairment in the United States
Men are more likely to suffer with an eye injury than women.
The leading causes of eye injuries include sports accidents, consumer fireworks, household chemicals and battery acid, as well as workshop and yard debris
Eyes can be damaged by the sun, not just dust, chemicals and foreign bodies.
Wear safety goggles when working in the workshop or yard, jump-starting your car or working with cleaning or other chemicals.
Always wear appropriate protective eyewear during sports and recreational activities.
Injuries such as cuts, chemical burns or foreign bodies stuck in the eye are emergencies. Don't try to treat these yourself – contact your Eye M.D. or emergency room for help immediately.

In case of a chemical burn to the eye, flush the eye with clean water and seek emergency medical treatment immediately.

In order to ensure healthy vision, the American Academy of Ophthalmology recommends frequent, comprehensive eye exams every one or two years to prevent any serious problem. So if you haven't had an eye examination recently, get one booked today!
| | | | |
| --- | --- | --- | --- |
| | | NATIONAL DIABETES MONTH | |
What is Diabetes?

Diabetes can strike anyone, from any walk of life. And it does – in numbers that are dramatically increasing. Today, more than 34 million Americans have been diagnosed with diabetes. Worldwide, more than 463 million people have diabetes.

So just what is diabetes?

Diabetes is a serious condition that causes higher than normal blood sugar levels. Diabetes occurs when your body cannot make or effectively use its own insulin, a hormone made by special cells in the pancreas called islets (eye-lets). Insulin serves as a "key" to open your cells, to allow the sugar (glucose) from the food you eat to enter. Then, your body uses that glucose for energy.

But with diabetes, several major things can go wrong to cause diabetes. Type 1 and type 2 diabetes are the most common forms of the disease, but there are also other kinds, such as gestational diabetes, which occurs during pregnancy, as well as other forms.

What is Type 1 Diabetes?

Type 1 diabetes, previously known as juvenile diabetes, is the most severe form of the disease. About 5% of people who have diabetes have type 1 diabetes, or insulin-dependent diabetes. Type 1 diabetes has also been called juvenile diabetes becuse it usually develops in children and teenagers. But people of all ages can develop type 1 diabetes.

In type 1 diabetes, the body's immune system attacks the insulin-producing islet cells in the pancreas. The islet cells sense glucose in the blood and produce the right amount of insulin to normalize blood sugars. This attack on the body's own cells is known as autoimmune disease. Scientists are not sure why the autoimmune attack happens.

But once the insulin-producing cells are destroyed, a person can no longer produce their own insulin. Without insulin, there is no "key." So, the sugar stays in the blood and builds up. As a result, the body's cells starve. And, if left untreated, high blood sugar levels can damage eyes, kidneys, nerves, and the heart, and can also lead to coma and death.

So type 1 diabetes must be treated through a daily regimen of insulin therapy.What are the Warning Signs of Type 1 Diabetes?

The onset of type 1 diabetes happens very quickly. The following symptoms may appear suddenly and are too severe to overlook:

Increased thirst
Increased urination (bed-wetting may occur in children who have already been toilet trained)
Rapid and unexplained weight loss
Extreme hunger
Extreme weakness or fatigue
Unusual irritability
Blurred vision
Nausea, vomiting and abdominal pain
Unpleasant breath odor
Itchy skinType 1 Diabetes Treatment

Type 1 diabetes is treated by taking insulin injections or using an insulin pump or other device. This outside source of insulin now serves as the "key" -- bringing glucose to the body's cells. The challenge with taking insulin is that it's tough to know precisely how much insulin to take. The amount is based on many factors, including:

Food
Exercise
Stress
Emotions and general health

These factors change a lot throughout every day. So, deciding on what dose of insulin to take is a complicated balancing act. If you take too much insulin, then your blood sugar can drop to a dangerously low level. This is a called hypoglycemia and it can be life-threatening.

If you take too little insulin, your blood sugar can rise to a dangerously high level. Your cells are not getting the sugar, or energy, they need. This is called hyperglycemia. As mentioned above, high blood sugar levels can lead to the long-term complications and can also be life-threatening.

Today, a wide range of computerized diabetes devices are available to help people better manage their blood sugar levels while research toward a cure for diabetes moves forward. What is Type 2 Diabetes?

The most common form of diabetes is called type 2 diabetes, or non-insulin dependent diabetes. About 90% of people with diabetes have type 2. Type 2 diabetes is also called adult onset diabetes, since it typically develops after age 35. However, a growing number of younger people are now developing type 2 diabetes.

People with type 2 diabetes are able to produce some of their own insulin. Often, it's not enough. And sometimes, the insulin will try to serve as the "key" to open the body's cells, to allow the glucose to enter. But the key won't work. The cells won't open. This is called insulin resistance. Type 2 diabetes is typically tied to people who are overweight with a sedentary lifestyle.

What are the Warning Signs of Type 2 Diabetes?

The symptoms of type 2 diabetes are similar to those of type 1 diabetes. But the onset of type 2 diabetes is usually slower and the symptoms are not as noticeable as those for type 1 diabetes. For these reasons, many people mistakenly overlook the warning signs. They also might think that the symptoms are the signs of other conditions, like aging, overworking or hot weather.

Type 2 Diabetes Treatment

Treatment for type 2 diabetes focuses on improving ways to better use the insulin the body already produces to normalize blood sugar levels. Treatment programs for type 2 diabetes focus on diet, exercise and weight loss. If blood sugar levels are still high, medications are used to help the body use its own insulin more efficiently. In some cases, insulin injections are necessary.

.
| | | | |
| --- | --- | --- | --- |
| | | Cataracts Awareness Month | |
A cataract is a clouding of the normally clear lens of your eye. For people who have cataracts, seeing through cloudy lenses is a bit like looking through a frosty or fogged-up window. Clouded vision caused by cataracts can make it more difficult to read, drive a car (especially at night) or see the expression on a friend's face.

Most cataracts develop slowly and don't disturb your eyesight early on. But with time, cataracts will eventually interfere with your vision.

At first, stronger lighting and eyeglasses can help you deal with cataracts. But if impaired vision interferes with your usual activities, you might need cataract surgery. Fortunately, cataract surgery is generally a safe, effective procedure.

Symptoms

Signs and symptoms of cataracts include:

Clouded, blurred or dim vision
Increasing difficulty with vision at night
Sensitivity to light and glare
Need for brighter light for reading and other activities
Seeing "halos" around lights
Frequent changes in eyeglass or contact lens prescription
Fading or yellowing of colors
Double vision in a single eye

At first, the cloudiness in your vision caused by a cataract may affect only a small part of the eye's lens and you may be unaware of any vision loss. As the cataract grows larger, it clouds more of your lens and distorts the light passing through the lens. This may lead to more noticeable symptoms.
| | | | |
| --- | --- | --- | --- |
| | | Diabetic Eye Disease Month | |
What Is Diabetes?

Diabetes is a disease that affects the body's ability to produce or use insulin effectively to control blood sugar (glucose) levels. Too much glucose in the blood for a long time can cause damage in many parts of the body. Diabetes can damage the heart, kidneys and blood vessels. It damages small blood vessels in the eye as well. Even if diabetes is well controlled, it can affect your regular eye care.

The Centers for Disease Control and Prevention (CDC) says that about 90% of vision loss from diabetes can be prevented. Early detection is key. People with diabetes should get critical, annual eye exams even before they have signs of vision loss. Studies show that 60% of diabetics are not getting the exams their doctors recommend.

What Is Diabetic Eye Disease?

Diabetic eye disease is a term for several eye problems that can all result from diabetes. Diabetic eye disease includes:

diabetic retinopathy,
diabetic macular edema,
cataract, and
glaucoma.Diabetic retinopathy

Diabetic retinopathy is when blood vessels in the retina swell, leak or close off completely. Abnormal new blood vessels can also grow on the surface of the retina.

People who have diabetes or poor blood sugar control are at risk for diabetic retinopathy. Risk also increases the longer someone has diabetes. One woman developed diabetic retinopathy after living with diabetes for 25 years.

Diabetic macular edema

Macular edema happens when fluid builds up on the retina and causes swelling and blurry vision. Diabetes can cause macular edema. Diabetic macular edema can lead to permanent vision loss.

Diabetes and cataracts

Excess blood sugar from diabetes can causes cataracts. You may need cataract surgery to remove lenses that are clouded by the effects of diabetes. Maintaining good control of your blood sugar helps prevent permanent clouding of the lens and surgery.

Diabetes and glaucoma

Glaucoma is a group of diseases that cause damage to your eye's optic nerve. This damage leads to irreversible loss of vision. Having diabetes doubles your chance of getting glaucoma.What Other Eye Problems Are Related to Diabetes?

Diabetes can cause vision problems even if you do not have a form of diabetic eye disease. These can include:

Blurry vision. If your blood sugar levels change quickly, it can affect the shape of your eye's lens, causing blurry vision. Your vision goes back to normal after your blood sugar stabilizes. Have your blood sugar controlled before getting your eyeglasses prescription checked. This ensures you receive the correct prescription.
Double vision. Diabetes can damage the nerves that move the eyes and help them work together. This nerve damage can lead to double vision.

Diabetes is a risk factor for several other eye diseases. They include:

Take Steps to Protect Your Vision

To prevent eye damage from diabetes, maintain good control of your blood sugar. Follow your primary care physician's diet and exercise plan. If you have not had an eye exam with an ophthalmologist, it is crucial to get one now. Be sure to never skip the follow-up exams that your ophthalmologist recommends.
| | | | |
| --- | --- | --- | --- |
| | | PREMATURE BIRTH MONTH | |
A premature birth is a birth that takes place more than three weeks before the baby's estimated due date. In other words, a premature birth is one that occurs before the start of the 37th week of pregnancy.

Premature babies, especially those born very early, often have complicated medical problems. Typically, complications of prematurity vary. But the earlier your baby is born, the higher the risk of complications.

Depending on how early a baby is born, he or she may be:

Late preterm, born between 34 and 36 completed weeks of pregnancy
Moderately preterm, born between 32 and 34 weeks of pregnancy
Very preterm, born at less than 32 weeks of pregnancy
Extremely preterm, born at or before 25 weeks of pregnancy

Most premature births occur in the late preterm stage.

Symptoms

Your baby may have very mild symptoms of premature birth, or may have more-obvious complications.

Some signs of prematurity include the following:

Small size, with a disproportionately large head
Sharper looking, less rounded features than a full-term baby's features, due to a lack of fat stores
Fine hair (lanugo) covering much of the body
Low body temperature, especially immediately after birth in the delivery room, due to a lack of stored body fat
Labored breathing or respiratory distress
Lack of reflexes for sucking and swallowing, leading to feeding difficulties

The following tables show the median birth weight, length and head circumference of premature babies at different gestational ages for each sex.

Weight, length and head circumference by gestational age for boysGestational ageWeightLengthHead circumference40 weeks7 lbs., 15 oz.
(3.6 kg)20 in. (51 cm)13.8 in. (35 cm)35 weeks5 lbs., 8 oz.
(2.5 kg)18.1 in. (46 cm)12.6 in. (32 cm)32 weeks3 lbs., 15.5 oz.
(1.8 kg)16.5 in. (42 cm)11.6 in. (29.5 cm)28 weeks2 lbs., 6.8 oz.
(1.1 kg)14.4 in. (36.5 cm)10.2 in. (26 cm)24 weeks1 lb., 6.9 oz.
(0.65 kg)

Weight, length and head circumference by gestational age for girlsGestational ageWeightLengthHead circumference40 weeks7 lbs., 7.9 oz.
(3.4 kg)20 in. (51 cm)13.8 in. (35 cm)35 weeks5 lbs., 4.7 oz.
(2.4 kg)17.7 in. (45 cm)12.4 in. (31.5 cm)32 weeks3 lbs., 12 oz.
(1.7 kg)16.5 in. (42 cm)11.4 in. (29 cm)28 weeks2 lbs., 3.3 oz.
(1.0 kg)14.1 in. (36 cm)9.8 in. (25 cm)24 weeks1 lb., 5.2 oz.
(0.60 kg)12.6 in. (32 cm)8.3 in. (21 cm)Special care

If you deliver a preterm baby, your baby will likely need a longer hospital stay in a special nursery unit at the hospital. Depending on how much care your baby requires, he or she may be admitted to an intermediate care nursery or the neonatal intensive care unit (NICU). Doctors and a specialized team with training in taking care of preterm babies will be available to help care for your baby. Don't hesitate to ask questions.

Your baby may need extra help feeding, and adapting immediately after delivery. Your health care team can help you understand what is needed and what your baby's care plan will be.
| | | | |
| --- | --- | --- | --- |
| | | National Adoption Month | |
November is known as National Adoption Month! What started as an initiative to increase national awareness of the need for permanent families for children and youth in the U.S. foster care system has since branched out to include all forms of adoption, including embryo adoption!

The month's events culminate with National Adoption Day when many families decide to finalize their adoptions at local courthouses. You can see the timeline below about how National Adoption Month started and grew to what it is today!

1976 – Massachusetts Governor Michael Dukakis announced an Adoption Week, through the Children's Bureau of the U.S. Department of Health and Human Services (HSS), with the goal to promote awareness of the need for adoptive families for children in foster care.

1984 – President Ronald Reagan proclaimed the first National Adoption Week.

1995 – President Bill Clinton expanded National Adoption Week into the entire month of November.

1998 – Clinton directed the U.S. Dept. HHS to develop a plan to expand the use of the internet to find homes for children waiting in the foster system for an adoptive family.

2000 – National Adoption Day was founded by the Dave Thomas Foundation for Adoptions, Congressional Coalition on Adoption Institute, Alliance for Children's Rights, and the Children's Action Network. It was declared to take place on the third Saturday in the month of November.

Children come into families through all sorts of ways, including embryo adoption and donation. To learn more about your options, visit EmbryoAdoption.org.
| | | | |
| --- | --- | --- | --- |
| | | NATIONAL CHOLESTEROL MONTH | |
| | | |
| --- | --- | --- |
| | e Want to Know Do you like these messages? Do they meet your needs? We want your feedback! We also want you to use these messages as you wish on your own communications channels. Please share this content! September's Focus September is National Cholesterol Education Month, making it the perfect time for doctors, nurses and other health care professionals to encourage patients to know their cholesterol levels – and take steps to prevent or reduce high cholesterol. Make sure you spend time this month explaining to your patients how food, family history, and medicine can affect their total cholesterol.Did you know? • High cholesterol is a major risk factor for heart disease, which is the leading cause of death in the United States. • People with high cholesterol are twice as likely to have heart disease than people with lower cholesterol levels. • 73.5 million American adults (31.7%) have high low-density lipoprotein (LDL), or "bad" cholesterol. • But fewer than 1 out of every 3 adults with high LDL cholesterol has the condition under control. Everyone can benefit from knowing their cholesterol numbers and doing what they can to prevent or reduce high cholesterol levels. Uncontrolled cholesterol is a risk factor for heart attacks and stroke. But high cholesterol has no symptoms, so patients might not know that their cholesterol is too high – unless it's measured by a doctor with a blood test. While some risk factors – such as family history – may be out of our control, there are other ways to reduce or prevent high cholesterol, such as exercising, eating a healthy diet, not smoking and taking medication as prescribed. Honor National Cholesterol Education Month by encouraging your patients to know and control their cholesterol numbers. Adults age 20 and older should have their cholesterol levels checked every four to six years. Partners of Million Hearts® are planning the following heart in September: • On Sept. 6, the Centers for Disease Control and Prevention (CDC) will release a Vital Signs™ report and MMWR related to stroke mortality in the United States. The report will also provide insights into the importance of stroke related risk factors, recognition of stroke signs and symptoms as well as the benefit of coordinated stroke care. Please visit https://www.cdc.gov/vitalsigns/index.html on September 6th to learn more. • The American Heart Association's Cholesterol Education Month activities will be focused on the week of Sept. 17-24. The goal and call to action is to help people better manage their cholesterol. On Sept. 21, AHA will host a Facebook Q&A with Bob Eckel and on Sept. 24, AHA will host a tweet-athon to benefit the FH Foundation. • World Heart Day takes place every year on Sept. 29. The celebration, which was founded by the World Heart Federation in 2000, offers people across the globe the opportunity to take part in the world's biggest intervention against this cardiovascular disease. Find out more: www.worldheartday.org • In coordination with World Heart Day on Sept. 29, the National Forum for Heart Disease & Stroke Prevention is sponsoring its annual Move with the Mayor Challenge. | |
| | | | |
| --- | --- | --- | --- |
| | | National Native American Heritage Month | |
What started at the turn of the century as an effort to gain a day of recognition for the significant contributions the first Americans made to the establishment and growth of the U.S., has resulted in a whole month being designated for that purpose.

One of the very proponents of an American Indian Day was Dr. Arthur C. Parker, a Seneca Indian, who was the director of the Museum of Arts and Science in Rochester, N.Y. He persuaded the Boy Scouts of America to set aside a day for the "First Americans" and for three years they adopted such a day. In 1915, the annual Congress of the American Indian Association meeting in Lawrence, Kans., formally approved a plan concerning American Indian Day. It directed its president, Rev. Sherman Coolidge, an Arapahoe, to call upon the country to observe such a day. Coolidge issued a proclamation on Sept. 28, 1915, which declared the second Saturday of each May as an American Indian Day and contained the first formal appeal for recognition of Indians as citizens.

The year before this proclamation was issued, Red Fox James, a Blackfoot Indian, rode horseback from state to state seeking approval for a day to honor Indians. On December 14, 1915, he presented the endorsements of 24 state governments at the White House. There is no record, however, of such a national day being proclaimed.

The first American Indian Day in a state was declared on the second Saturday in May 1916 by the governor of New York. Several states celebrate the fourth Friday in September. In Illinois, for example, legislators enacted such a day in 1919. Presently, several states have designated Columbus Day as Native American Day, but it continues to be a day we observe without any recognition as a national legal holiday.

In 1990 President George H. W. Bush approved a joint resolution designating November 1990 "National American Indian Heritage Month." Similar proclamations, under variants on the name (including "Native American Heritage Month" and "National American Indian and Alaska Native Heritage Month") have been issued each year since 1994.

About this Site

This Web portal is a collaborative project of the Library of Congress and the National Endowment for the Humanities, National Gallery of Art, National Park Service, Smithsonian Institution, United States Holocaust Memorial Museum and U.S. National Archives and Records Administration.
| | | | |
| --- | --- | --- | --- |
| | | National ADHD Awareness Month | |
Difficulty with attention, concentration, memory, impulsivity, hyperactivity, and social skills — these are among the signs of attention deficit hyperactivity disorder, which affects millions of Americans. ADHD Awareness Month, sponsored by the Attention Deficit Disorder Association and observed each October, highlights the latest research and clinical studies with the goal of bringing more effective treatments. Its guiding principle is that life can be better for those with ADHD and for those who love or work with someone with ADHD.

HOW TO OBSERVE NATIONAL ADHD AWARENESS MONTH

Get tested

You may have ADHD and not know it. If you're prone to procrastination, have trouble focusing on a task, or otherwise lack motivation, you may have a form of ADHD. The World Health Organization offers a test with 18 questions that can help make a diagnosis.

Share your story

The American Deficit Disorder Association invites those diagnosed with ADHD to share their stories so the public can see the human face of the disorder. The best way to reduce the stigma is for those challenged by it to share their stories.

Provide support

ADHD associations throughout the country sponsor support groups for kids and adults who suffer from attention deficit disorders. Find out if there's a local group in your area and learn what you can do to support efforts to bring the latest treatments to those who need them.WHY NATIONAL ADHD AWARENESS MONTH IS IMPORTANT

It affects a wide variety of people

No demographic is immune from ADHD. It's found in people of all ages and backgrounds. Nearly 10 percent of children will be diagnosed with ADHD and more than four percent of adults will exhibit symptoms.

It's genetic

No one is to blame for ADHD. It's a brain-based disorder that is often genetic. Family history can can play a role in children who are diagnosed. Prenatal risk is a factor — along with environmental toxins.

ADHD contributes to other problems

They include the loss of productivity at work or school, relationship problems, obesity, and legal troubles. It's likely one of the costliest medical conditions in the U.S.
| | | | |
| --- | --- | --- | --- |
| | | National Family Health History Day | |
Thanksgiving Day is not only a time to gather with friends and family to eat a sumptuous meal and count blessings. It's also National Family Health History Day on November 25, is an annual event that also takes place on Thanksgiving. The idea is to take a day when everyone in your family is assembled and discuss the family health history, specifically any occurrence of colorectal cancer. Healthcare providers encourage you to use this day to share and care about this and other serious diseases.

HOW TO OBSERVE NATIONAL FAMILY HEALTH HISTORY DAY

Draw a genealogy tree

Grab some colored pens and have poster board ready. This is a great day to put together a genealogy tree that adds information about the family's health history. Get the elders to provide as much knowledge as they can.

Put together a binder of family health history

Do it "old school" and put everything in a binder. Make colorful copies and distribute to everyone so all the information is accessible and easy to read for family members as well as health care providers.

Assign everyone to write down any health concerns to share

Before Thanksgiving, ask every family member (even the little ones) to write down whatever questions or concerns they have about the family's health history. You would be surprised at how curious children are about family history. On National Family Health History Day, take the questions out and start discussing.

WHY NATIONAL FAMILY HEALTH HISTORY DAY IS IMPORTANT

It's about family

Family time is special and Thanksgiving is one of the most wonderful days of the years simply because everyone comes together to share a meal, watch a game, and rehash old family stories. But this year on Thanksgiving, also known as National Family Health History Day, spend some time educating each other. Young people often don't realize how important it is to know about hereditary factors that could cause trouble down the road when they marry or have children. This year, in between the pecan pie and kickoff, have a serious discussion about your family health history.

Know the risk factors for colorectal cancer

Colorectal cancer is a cancer of the bowels. It is the second leading cause of cancer death in women and the third leading cause of cancer death for men. Some of the risk factors include obesity, diets high in red meat, age, sex, and most importantly, a family history of colorectal cancer. That history is increased when a first-degree relative including a parent, sibling, or child is affected. That's why it's so important to discuss family health history when the entire family is present.

It's preventable

It's important to note that many of the risk factors for colorectal cancer are preventable. However, the best way to get the jump on this disease is to have a colonoscopy. Screening guidelines vary for those with high risk, but most healthcare providers recommend earlier cancer screenings, especially when there is a family history of this specific kind of cancer.
| | | | |
| --- | --- | --- | --- |
| | | Impotence (Erectile Dysfunction) MONTH | |
5 Common Causes of Impotence

Impotence occurs when you are unable to achieve an erection, maintain an erection, or ejaculate on a consistent basis. It's used interchangeably with erectile dysfunction (ED). Several factors can contribute to the condition, including both emotional and physical disorders.

According to the Urology Care Foundation, an estimated 30 million Americans experience ED. The risk of impotence increases with age.

A 2007 study published in the American Journal of Medicine noted the risk of impotence increases with age. It's even higher in men who have also been diagnosed with one or more cardiovascular risk factors.

Impotence often has a negative effect on a your sex life, and it can cause depression, additional stress, and low self-esteem.

Understanding the most common potential causes can help you identify why you may be experiencing the condition.

The body's endocrine system produces hormones that regulate metabolism, sexual function, reproduction, mood, and much more.

Diabetes is an example of an endocrine disease that can cause you to experience impotence. Diabetes affects the body's ability to use the hormone insulin.

One of the complications associated with chronic diabetes is nerve damage. This affects penis sensations. Other complications associated with diabetes include impaired blood flow and hormone levels. Both of these factors can contribute to impotence.

2. Neurological and nerve disorders

Several neurologic conditions can increase the risk for impotence. Nerve conditions affect the brain's ability to communicate with the reproductive system. This can prevent you from achieving an erection.

Neurological disorders associated with impotence include:

If you've had prostate surgery, you can also experience nerve damage, resulting in impotence.

Long-distance bicycle riders can experience temporary impotence. Repeated pressure on the buttocks and genitals can affect the function of the nerves.

Taking certain medications can affect blood flow, which can lead to ED. You should never stop taking a medication without your doctor's permission, even if it's known to cause impotence.

Examples of medications known to cause impotence include:

alpha-adrenergic blockers, including tamsulosin (Flomax)
beta-blockers, such as carvedilol (Coreg) and metoprolol (Lopressor)
cancer chemotherapy medications, such as cimetidine (Tagamet)
central nervous system (CNS) depressants, such as alprazolam (Xanax), diazepam (Valium), and codeine
CNS stimulants, such as cocaine and amphetamines
diuretics, such as furosemide (Lasix) and spironolactone (Aldactone)
selective serotonin reuptake inhibitors (SSRIs), such as fluoxetine (Prozac) and paroxetine (Paxil)
synthetic hormones, including as leuprolide (Eligard)

Conditions that affect the heart and its ability to pump blood well can cause impotence. Without enough blood flow to the penis, you can't achieve an erection.

Atherosclerosis, a condition that causes the blood vessels to become clogged, can cause impotence. High cholesterol and hypertension are also associated with increased risks for impotence.

5. Lifestyle factors and emotional disorders

To achieve an erection, you must first go through what's known as an excitement phase. This phase can be an emotional response. If you have an emotional disorder, it'll affect your ability to become sexually excited.

Depression and anxiety are associated with increased risk for impotence. Depression is a feeling of sadness, loss of hope, or helplessness. Fatigue related to depression can also cause impotence.

Performance anxiety can also cause impotence. If you haven't been able to achieve an erection in the past, you may fear you won't be able to achieve an erection in the future.

You may also find that you can't achieve an erection with a certain partner. If you've been diagnosed with ED related to performance anxiety, you may be able to have full erections when masturbating or when sleeping, but unable to maintain an erection during intercourse.

Abuse of drugs such as cocaine and amphetamines can also cause impotence. Alcohol abuse and alcoholism can affect your ability to achieve or maintain an erection as well. See your doctor if you suspect that you may have a substance abuse problem.

Treatments are available for impotence, including medical interventions, natural remedies, and lifestyle changes.

Medical interventions

There are a variety of medical interventions that can be used to treat impotence. Prescription treatments for impotence include:

alprostadil (Caverject, Edex, MUSE), which is available as an injection or as a suppository
avanafil (Stendra)
sildenafil (Viagra)
tadalafil (Cialis)
vardenafil (Staxyn, Levitra)

You may also want to consider vascular surgery (to improve blood flow in the penis) or penile implant surgery.
| | | | |
| --- | --- | --- | --- |
| | | ARE YOU AWARE? | |
IMPORTANT THINGS YOU SHOULD KNOW FOR YOUR HEALTH, SAFETY, AND WELL - BEING!!!

READ THIS INFORMATION BELOW!!!

STOP! LOOK AND READ!!!
| | | | |
| --- | --- | --- | --- |
| | | WHAT IS SEXUAL ASSAULT? | |
Sexual assault

Sexual assault is any type of sexual activity or contact that you do not consent to. Sexual assault can happen through physical force or threats of force or if the attacker gave the victim drugs or alcohol as part of the assault. Sexual assault includes rape and sexual coercion. In the United States, one in three women has experienced some type of sexual violence.1 If you have been sexually assaulted, it is not your fault, regardless of the circumstances.

Trainined Sexual Assault Nurse Examiners

Camden County

Cooper Hospital (Camden)

Virtua Our Lady of Lourdes Hospital(Camden)

Jefferson Hospital(Stratford)

Virtua Hospital (Voorhees)

Gloucester County

Jefferson Hospital(Washington Township)

Inspira Health Center(Woodbury)

Inspria Health Center (Mullica Hill)

Cumberland County

Inspria Medical Center (Vineland)

Inspria Health Center(Bridgeton)

iF YOU NEED HELP DIAL 911 or CALL THE SERV HOTLINE AT 1-866-295-SERV(7378)
| | | | |
| --- | --- | --- | --- |
| | | Respiratory System Disorders Month | |
What are Respiratory System Disorders?

"Respiratory disorders or diseases are diseases of lungs and human airways that affect human respiration."

A disorder is defined as a state of irregular functioning of the body. The respiratory system disorders or respiratory diseases are the medical terms used to study about the various types of infections, allergies and other diseases related to the different organs, tissues and specialized cells of the human respiratory system.

The respiratory system mainly consists of the upper respiratory tract, alveoli, bronchi, bronchioles, trachea, pleura, and pleural cavity. The common cold is an example of mild respiratory disorders and other serious and life-threatening respiratory disorders include pneumonia, lung cancer and asthma, influenza, tuberculosis, etc.

Factors Affecting Respiratory System Disorders

There are several factors associated with respiratory system disorders. Few of these factors include:

Genetics
Allergies
Smoking
Air Pollution
Bacterial and viral infections.Types of Respiratory System Disorders

Respiratory system disorders affect millions of people worldwide. There are three main types of respiratory diseases:

Airway Disease

It affects the bronchial tubes which function by transporting oxygen and other gases in and out of the lungs. In airway disease, the passage for air is reduced, which is associated either with narrowing or blocking of bronchial tubes.

Lung Tissue Disease

Human lungs are covered by a thin tissue layer called the pleura. Due to certain viral or bacterial infections, the structure of the lung tissues are affected, which results in scarring or inflammation of the tissue that enables lungs to expand normally and in turn, makes breathing difficult.

Lung Circulation Disease

This disorder occurs when the blood vessels of the lungs are coagulated, swollen or damaged. This affects the ability of the lungs to receive oxygen and release carbon dioxide. In extreme cases, this disorder may affect the functioning of the heart.

Also Read: Respiration

Causes of Respiratory Disorders

Respiratory diseases are caused due to exposure to pollutants, smoking, passively inhaling the tobacco smoke, asbestos, radon, etc.Respiratory Diseases

Following are the major respiratory disorders or diseases:

Asthma

Asthma is a chronic disease which affects the bronchi and bronchioles of the lungs. It causes difficulty in breathing and followed by severe cough, restlessness, cough and a wheezing sound while breathing.

Asthma might cause due to the following factors:

Cold air
Airborne allergens
Respiratory infections
Physical activity
Air pollutantsChronic Obstructive Pulmonary Disease (COPD)

This includes all the respiratory diseases that cause breathlessness or the inability to exhale. It largely affects people who have been exposed to some sort of smoke. It is a very serious disease and worsens even if you stop smoking.

Emphysema

Emphysema is defined as the chronic disease, reduction of the respiratory surface due to the damage to the lung alveolar walls. It is caused mainly by cigarette smoking. The main symptoms of emphysema include shortness of breath and cough. Emphysema might lead to a loss of elasticity of the lungs.

Emphysema may be caused by the following factors:

Dust
Chemicals
Air pollution
Smoking tobacco
Exposure to passive cigarette smokingOccupational Respiratory Disorders

Occupational respiratory disorders are defined as any disorder which affects the respiratory system by long-term inhalation of chemicals, proteins, and dust. For instance, Asbestosis that is caused by the inhalation of asbestos dust.

Occupational respiratory disorders might happen due to the inhalation of the following substances:

Fumes from metals.
Smoke from burning organic materials.
Sprays of varnish, paint, acids, and pesticides.
Dust from cotton, silica, coal, drug powders and pesticides.
Gases from industries. For instance, Ammonia, chlorine and nitrogen oxides.

Sinusitis

It is the inflammation of the mucous membranes in the nasal sinus. The mucous membranes produce mucus that drains into the nasal cavities. The bacterial or viral infections or some airborne allergens cause the inflammation of the mucous membranes.

Lung Cancer

Lung cancer can develop in any part of the lungs. It occurs in the main part of the lungs. The treatment of lung cancer depends upon the type, location and its spread.
| | | | |
| --- | --- | --- | --- |
| | | 3 THINGS TO CONSIDER ABOUT COVID AND SCHOOL | |
Anxiety, fear, and worry are just a few of the emotions that parents and caregivers may be grappling with right now. As many school districts are preparing for the return of the school year, and some have already returned, many of us are pondering what exactly will the 2021-2022 academic school year look like, especially in the midst of a worldwide pandemic?

The answer is that the response for your child will vary because the governance of school districts is localized. Most school districts are governed by school boards.

The boards are comprised of elected officials who engage in shared governance in determining the overall operations of a district. Working in tandem with the district's superintendent, they make decisions that directly impact your child's education.

Understandably, the nuances of a school district's decision-making process can be quite a bit of information for parents to digest. So, what's a parent to do?

Stay Informed

Local school boards often rely upon the information provided to them at the local, state and federal levels. Because of this, there is no uniform approach to how school districts are handling the COVID crisis. In many areas, the local department of health monitors local COVID cases.

Using different metrics such as positivity rates over a period of time, death rates, and/or case spikes, local health officials are often able to hone in on transmission rates at a granular level, including by zip code.

By staying informed about school board meetings—many of which are virtual—and staying abreast of pubic briefings and press conferences, you will know, in a timely manner, what decisions are being made by your district.The only way to be absolutely sure in what direction your district is going is to be actively involved.

Focus on Data

The nature of the pandemic and how organizations like the CDC and the NIH are responding to it, changes almost daily. For example, it was confirmed that young children are more susceptible to the virus than was originally reported.

A recent report by the American Academy of Pediatrics indicates that there has been a 90 percent increase in COVID-19 cases among children over the last 4 weeks.

As information changes, you need to be prepared. Honing in on what's going on both locally and nationally will allow you to make a decision that is best for your child, especially if you live in a district where parents are allowed to make a choice about the type of learning platform that will be used.As you are making a decision about what is best for your child, ask questions about sanitization, PPE for students, teachers and staff and contingency plans if someone in the district tests positive.

Know Your Rights

The reality is that none of us could have foreseen or truly prepared for COVID-19. As it relates to the new school year, some families will have access to academic pods, tutors and/or nannies to assist with whatever educational system is in place.

Others may find that e-learning or hybrid learning can create a hardship, especially if remote work is not an option for a parent. Others may find that either due to their underlining health conditions or those of a child, sending a child 'back' to school is simply not a viable option
| | | | |
| --- | --- | --- | --- |
| | | Top 20 must-have supplies for a Hurricane | |
1. Water: 1 gallon per person per day for 2 weeks. Don't forget water for cooking, cleaning, and your pets, as well as water purification and filtration supplies.

Fact: According to those who experienced Hurricanes Wilma, Katrina, and Sandy the most important item to have during a Hurricane is water, which quickly sold out at grocery stores. If you live in an urban setting or small space, an Aquapod is a great place to store water before the storm hits.

2. Food Storage: At least enough for 3 to 7 days. In addition to having non-perishable packaged or canned food, you'll also want to have fuel to cook outdoors in case the power goes out. 3. Solar Power: If the power goes out, you can easily run a solar generator in your home without worrying about propane, gasoline, or other flammable chemicals. Even having a small solar panel like a Nomad 7 to charge your cell phone or small electronics can go a long way in a power outage.

Fact: During Hurricane Sandy, several residents discovered their solar panels didn't restore their power. In fact, many residential panels are connected to the power grid; if the grid goes down, so do your panels. However, using portable solar panels can help you have a reliable source of electricity, when the power goes out. Check out Goal Zero's portable and durable solar panels to help you weather a storm.4. WaterProof Containers: For storing important documents (copies of wedding license, special family photos, social security card, driver's license, map of area, etc.) 5. Cash: Have cash on hand in small denominations, including change. At least $20. 6. Manual Can Opener: Make sure to have a manual can opener in case of power outages. You'll definitely want a way to get into your food storage cans. Try the Swing-Away Crank-Turn Handle Can Opener. 7. WaterProof Matches: If you don't have waterproof matches, you can also store regular matches in a plastic container to keep them safe and dry. 8. Essential Kits and Medications: First-Aid Kit, Emergency Kit, prescription medications. 9. Sanitation Supplies/Personal Hygiene items: It's important to keep your hands clean during an emergency to prevent the spread of disease. If your hands are caked with dirt or other substances, hand sanitizers become ineffective. If your tap water isn't safe, wash your hands and bathe with boiled or disinfected water. Only bathe with clean, safe water in a water-related emergency like a hurricane. Wait for officials to tell you the water is clean and safe for bathing.

Fact: Poor hygiene and sanitation can spread disease, especially in a natural disaster. According to a John Hopkins Red Cross study, more people die from unsanitary conditions, rather than the natural disaster itself, in some cases. So make sure you have a way to get clean!10. Light and Communication: Make sure to have a battery-operated radio, flashlight, clock, or wind-up clock (include extra batteries); tune in to NOAA weather radio for constant updates on the storm and water conditions. 11. Extra Clothes, Pillows, Blankets: Stored in your emergency kit or a waterproof container. 12. Hurricane Shutters or Storm Panels: Consider installing hurricane shutters or storm panels if you live in a hurricane-prone area. Hurricane shutters protect your windows and doors from wind and flying debris. There are commercial shutters you can buy, or you can also install your own using plywood. For a guide on picking and making shutters, check out this weather.com article.

Fact: During Hurricane Andrew, much of the damage "resulted from failure of windows and doors. These failures frequently lead to interior wall failure and sometimes roof failures." This damage could have been prevented if shutters were installed in most homes.13. Entertainment items: Cards, board games, toys, drawing pads 14. Flood Insurance, Home and Property Insurance: Look into flood insurance, if you don't already have it, to cover damage in case of a storm. Also, check out your current insurance coverage to determine if hurricanes and other natural disasters are covered under your policy. 15. Evacuation/Communication plan: Be sure to practice your plan and be familiar with it before a storm hits. 16. Plastic Sheeting/Tarps: After a hurricane, you can use plastic sheeting or tarps to cover any holes or damage to your roof until it can be fixed. Make sure your tarps are in good condition; heavy winds can easily damage them. Note: Installing a tarp on your roof is dangerous, check out these tips for safely installing a tarp.Plastic sheeting with a bit of duct tape is also great for patching leaks. 17. Tools/Supplies for securing your home—Make sure to have a drill with a screwdriver bit to secure hurricane shutters. Also, have roof and window repair tools, rope, leather gloves, shovel, head and foot bolts for doors, and hurricane straps or clips to help hold the roof and walls up.

Fact: A common myth about hurricane preparedness is that using duct tape to secure your windows will reduce shattering, but recently, experts from the National Hurricane Center have been de-bunking this myth. They suggest that taping your windows "can create larger and deadlier shards of glass when winds blow through a home," increasing the danger. Instead, look into buying or making your own storm shutters.

18. Insect Repellent: This is a product that may be overlooked when packing our emergency supplies, but it's good to have, especially in a hurricane.

Fact: Heavy winds and sitting pools of water often attract mosquitos after a hurricane. Mosquitos arrive in the area after being blown off trees and shrubbery—and they're usually hungry, so make sure you have your insect repellent on hand.

19. Child care and Pet care items: Make sure to have food, wipes, clothing, and other items to take care of your children and pets, if needed. 20. Whistle and Flares: Do you know why you should have a whistle in your Hurricane emergency kit?

Fact: During hurricanes, whistles are excellent tools to help you signal for help. Whistles are more effective than yelling or shouting because they can signal for help well beyond the range of your voice and with a lot less effort, allowing you to conserve energy. Whistles are one of the most commonly listed items to include in a hurricane emergency kit by hurricane survivors.
| | | | |
| --- | --- | --- | --- |
| | | CHURCH AT WORK DURING COVID-19 | |
Answering God's Call during the Covid-19 Pandemic

Written by Marie Lloyd-MOSDAC Media

On Wednesday, March 18, 2020, the Mount Olivet Seventh-day Adventist Church (MOSDAC), answered the call to provide care packages for the senior members of the church as well as anyone in the community who were in need of food, toiletries, or supplies. Celia Archie (Deaconess), Sharmaine Edwards (Community Service), and George Jenkins (Deacon) from MOSDAC were joined by several volunteers who helped prepare, bag, and distribute the items to the community.

Sharmaine and her team regularly distribute food to the community every Wednesday and every second and fourth Thursday. However the distribution on Wednesday was different.


Because of the Covid-19 crisis, it was determined that there was a need to serve a targeted group of seniors, single parents, and single members of the church, as well as the broader community. That is when Celia Archie and her team of deaconesses got to work making phone calls to find out who in this targeted group needed food and personal items.

Celia acquired toiletries and teamed up with Community Services, Sharmaine Edwards, to prepare care packages. They enlisted help from Deacon George Jenkins, who didn't hesitate to lend a helping hand. He loaded the church van with food and supplies and delivered care packages to everyone that was on the targeted list.

Even though the number of people who are being affected by the pandemic increases daily, Sharmaine is still determined to provide food to the community for as long as possible. Celia, filling bags with toiletries, says, that the "feeling of doing something good for the community and the sense of accomplishment to be there for our seniors and community in their time of need," is a good feeling as a Christian.

According to George, the challenges they faced with "orderly distribution and the language barrier" within the community were minor in light of the gratification they experienced in doing "something good for someone else" and putting the needs of others before their own. About 100 care packages were prepared for distribution to the community, not including all the care packages that were prepared and delivered to the targeted group of seniors, and singles with or without children. MOSDAC is heeding the call in this time of need. "As a deaconess, we are called to do this as part of the job", said Celia." "This is not a one-time thing. God has called us to look out for one another."


MOSDAC was also able to assist the Williamstown Seventh-day Adventist church by providing enough food to fill two trucks which enabled them to service their community. With a community that is scared and filled with fear, MOSDAC is answering the call and is reaching out to fulfill a need and to provide hope by making that fear a little more bearable.

Celia points to Psalm 91 as encouragement to deal with fear. There shall no evil befall thee, neither shall any plague come nigh thy dwelling. He shall call upon me, and I will answer him.

All three described the collaboration as a success. The need is great, and Mount Olivet is answering the call.
| | | | |
| --- | --- | --- | --- |
| | | Coronavirus Variants: How Much Do You Need to Worry? | |
First: What exactly is a SARS-CoV-2 variant?

The virus that causes COVID-19, SARS-CoV-2, has about 30,000 letters in its genome (the total genetic material of the virus). When it replicates, some of these letters change by mistake. "Any single letter change is a variant," explains Dr. Osmundson. Most of these changes won't make a difference in how the virus behaves. "Some mutations may lead to an inactive virus," Dr. Osmundson says. "Very rare variants may act measurably different from the original strain." The original strain is typically referred to as the "wild type" virus. Sometimes, a variant that behaves differently can provide the virus with an advantage over its wild type counterpart, like being able to spread more easily.

While a virus with even a single mutation is technically a new variant, many variants contain multiple mutations. These are identified by sequencing the entire genome of the virus and looking for places that don't match up with the wild type virus. A letter may be different or missing altogether. Viruses that have the same collection of mutations are then given names to distinguish them from the wild type. "Other viruses that are sampled and that have the same mutations are considered part of that 'variant,'" Dr. Hodcroft explains.What variants are out there right now, and why are they concerning?

We're currently looking at an alphabet soup of different variants in SARS-CoV-2. There are two garnering the most attention. One concerning variant was first found in the U.K. and is known as B.1.1.7 and sometimes as 501Y.V1 (the latter designation refers to one of the key mutations it contains). The B.1.1.7 variant contains 23 mutations that differentiate it from the wild type virus. Another variant that's causing concern, 501Y.V2, recently emerged in South Africa and has at least 21 mutations that have changed from the wild type. (Unlike B.1.1.7, it hasn't yet been detected in the U.S.)

Both of these coronavirus variants have mutations in the SARS-CoV-2 spike protein, which is a key coronavirus protein. The spike protein is what enables the virus to get into a person's cells and replicate, causing infection. The B.1.1.7 variant has received the lion's share of attention to date because it appears to increase viral transmission compared to the wild type. Dr. Hodcroft notes that this variant (and 501Y.V2, to a lesser extent), have been "associated with worrying rises in cases." Dr. Osmundson agrees with this concern. "Epidemiological data from different populations show an increase in the transmission of 50-70%," he says. "This has yet to be confirmed in animal models and across broader epidemiological data. It's strong preliminary data." A Centre for Mathematical Modelling of Infectious Diseases study released from the U.K. (but not yet peer-reviewed) suggests that the B.1.1.7 variant is "56% more transmissible" than pre-existing SARS-CoV-2 viruses in the country, but Dr. Osmundson notes we don't know yet exactly why the virus is easier to spread. "Tighter binding to host cells? Higher viral titers in the nose or throat leading to more shedding? Faster/better viral replication? We have no data here whatsoever."Will COVID-19 vaccines still work against these variants?

The authorized vaccines from Pfizer/BioNtech and Moderna target that important spike protein using mRNA technology. Since the B.1.1.7 and 501Y.V2 variants involve mutations to the spike protein, some experts are concerned that the variants may be able to prevent immunity, either from natural infection or from immunization. The most concerning spike protein mutation in the B.1.1.7 variant from the U.K. is dubbed N501Y, while the 501Y.V2 variant first found in South Africa has a spike protein mutation labeled E484K. In a not-yet-published study, researchers found that in 21 of 44 people who got coronavirus in the first wave of infection in South Africa, their antibodies didn't recognize 501Y.V2. Though this isn't definitive proof that this variant can escape immunity, it bears watching and additional testing.

Pfizer has already tested a number of spike protein mutations and recently reported that their vaccine seemed to still be effective against the most worrisome spike protein mutation in B.1.1.7. They also tested 15 other spike protein mutations, and "none of them have really had any significant impact" on the vaccine's effectiveness, a Pfizer vaccine scientist told Reuters. (Moderna is currently carrying out similar testing with their vaccine). Notably, Pfizer hasn't yet tested the spike protein mutation in 501Y.V2, and there is some preliminary data (not yet peer-reviewed) suggesting that mutation may be a better candidate for escaping immunity. But Dr. Hodcroft cautions: "It is hard to predict how lab results translate to real life, as the systems are much more complex."

The next two vaccines that seem likely to get authorized—one from Johnson & Johnson, the other from Oxford/AstraZeneca—work differently from the Pfizer/BioNTech and Moderna vaccines. But they both rely on the viral spike protein, meaning mutations to that protein could theoretically affect these vaccines' effectiveness similarly.

Should we worry about other variants?

While the B.1.1.7 and 501Y.V2 variants may be the most scrutinized currently, we've seen other variants come and go—a pattern likely to persist as the pandemic continues. Dr. Hodcroft worked on an analysis of a variant in Spain, 20A.EU1, that spread across Europe in summer 2020. In that case, the increased spread of the variant seemed to be unrelated to any particular mutation in the virus that made it more transmissible. Instead, researchers chalked it up to human behavior, including travel. Dr. Hodcroft notes, "this shows that human behavior is incredibly important. [20A.EU1] is the most prevalent variant in Europe right now, and it didn't need higher transmission to get there."

Another variant experts are examining is one from Brazil, B.1.1.28. This variant contains the same E484K mutation as the variant from South Africa and appears to have caused COVID-19 reinfection in a health care worker in Brazil. "Home-grown" variants appear to have originated in California and Ohio as well and may be linked to increased transmission, but those variants need additional testing and characterization for us to know for sure.
| | | | |
| --- | --- | --- | --- |
| | | What Could Happen If You Miss Your Second Covid-19 Vaccine Dose? | |
Infectious disease physician and population health expert at the University of Minnesota

So what could happen if you miss your second dose of the Pfizer or Moderna vaccines? What is the right/best schedule? I wouldn't miss the second dose willfully—not, say because you had to run an errand to the hardware store. But if a second dose isn't available when it's time or there's a snow storm or some other event which prevents it, then I would get the next dose when it's possible, ideally within days or a few weeks of the previously scheduled dose. Until then, you have less protection—although still some—from infection and serious illness and you may shed virus if you do get infected, in contrast to better protection and less shedding if you are completely immunized. And it's almost certain that you will get significant protection even if you get the 2nd dose weeks late. Alternate dosing schedules are being studied

I'd make a distinction between the initial dosing schedule (2 doses given a few weeks apart for the Pfizer and Moderna vaccines) and a "booster" dose, which is usually given at a much later date to boost the waning immune response to the initial vaccine series. Tetanus booster doses are given every 10 years after the initial vaccine series in childhood. The protection afforded by the authorized covid vaccines as the initial immune response wanes is unknown but is being studied. Booster doses may become routine.

Recent data suggest that if you have had covid, a single dose of the Pfizer or Moderna vaccine (acting in essence as a booster dose) is sufficient to stimulate antibody levels to what are thought to be a protective level. This had been shown in individuals with a history of highly symptomatic, test-positive cases of covid. Clearly, many months have passed between illness and vaccination and yet people still get a strong antibody boost. No one knows—yet—what kind of immune response is provoked by a single dose of vaccine in people who previously had asymptomatic (possibly undiagnosed) covid. Do those people have lower doses of antibody at baseline, and therefore less of a response to a single dose?
| | | | |
| --- | --- | --- | --- |
| | | Four Signs That Your Face Mask Doesn't Fit Correctly | |
This year's must have accessory is one nobody would have expected: the face mask. No, not the face mask you don on self-care Sunday or the one you slip on to hit the slopes. We're talking about face coverings—the masks that help protect you and those around you from germs and viruses like COVID-19. Though inherently different from your other favorite accessories, there are some important characteristics to look for when shopping for the right one.What kind of face mask is best?

Selecting the right type of face mask is essential. The top three most effective face masks are fitted N95, surgical masks, and cotton/poly or poly/pro, says Dr. Niket Sonpal, an internist and gastroenterologist in New York City. "Out of those three, medical-grade N95 masks—exhalation valve or not—have proven to be the most effective at preventing the spread of COVID-19, but due to limited resources, the CDC does not recommend the general public to wear these and instead, save them for health care

Surgical masks are the second most effective, are single-use only, and are made to protect the wearer's nose and mouth from contact with sprays, droplets, and splashes that may contain germs, Dr. Sonpal explains. They also filter out large air particles. Another good option aside from masks intended for medical professionals is a mask made from two layers of cotton and one synthetic material layer, he says.

Are there any face masks you should avoid?

"The two least effective masks are bandanas and gaiters," says Dr. Sonpal. "The neck gaiters are the worst offenders and should not be considered safe to protect against COVID. Unfortunately, investigators with Duke University also found that neck gaiters provide no protection against COVID-19, and that wearing them may be worse than wearing no face covering at all to prevent infection."

"Wearing the correct size mask is essential for effective comfort and filtration," says Dr. Sonpal. Unfortunately, though, unlike most things we purchase to wear on our body, there's no correlation between common body measurements that link to a face's mask size. Purchasing a mask in a different size will depend on the individual vendor you purchase from, and many big-box retailers only sell "one size fits all" masks. As a result, you'll have to do a little bit of trial and error to find the right mask.

Not sure your mask fits just right? There are a number of signs that your mask doesn't fit correctly.

Related: How to Maximize the Efficacy of Your Face Mask During the Coronavirus Pandemic

It doesn't sit snugly on your face.

A mask that fits properly should be worn from the bridge of your nose to under the chin for maximum protection. "Wearing a mask under your chin as a 'chin strap' is useless, since your nose is exposed," says Dr. Sonpal. There shouldn't be any gaps, and the sides of the mask should sit flat against your cheeks. If you need to make your mask tighter, shorten the ear loops for a closer fit, says Dr. Sonpal. You can do this by tying a knot in each ear loop or twisting the ear straps around your ears twice. There are air pockets.

"If there are any gaps for air particles to get through, that makes the wearer susceptible to bacteria and germs, and you could be spreading your germs to others unknowingly," the pro says. If your mask is leaking air—especially around the bridge of the nose for a nasal or full-face mask—it's time to try a different mask size, says Dr. Sonpal.

You have to constantly adjust it.

Your mask should also sit comfortably on the nose without having to constantly readjust it. As a general rule of thumb, those with smaller faces and heads should consider a face mask with straps that can be tightened to fit snugly on your face, which will help you avoid any constant touching, says Dr. Sonpal.

You can blow out a flame.

"If you want to do a simple test to see if your mask is effective, hold a cigarette lighter in front of your face while wearing your mask. If you can blow out the lighter through your mask, that mask is not effective," Dr. Sonpal suggests.
| | | | |
| --- | --- | --- | --- |
| | | How to double your mask effectively | |
Fuller filtration—to a point

The added benefit of layering one mask over another is the added filtration potential. The more filters between your airways and the outside world, the less likely you are to encounter a pathogen-containing particle.

These benefits are additive. "It's increasing your protection by the added benefit of that surgical mask," says Christopher Zangmeister, a scientist who studies aerosols at the US National Institutes of Standards and Technology. Put another way, a double-layer cloth mask with a surgical mask could have roughly the same kind of filtration as a three-layered cloth mask akin to the ones the World Health Organization has previously recommended. Depending on the protection provided by your original mask, it may meaningfully increase your filtration—or it may not.

But at a certain point, there's a tradeoff between more filtration

and overall protection. For one thing, more layers may be less comfortable—which could lead to dubious face-touching or adjusting. The more you touch your face, the more likely a particle on your hands could reach its way into your airways.

And there's another problem: too much filtration becomes unbreathable. "Are you breathing through the material, or are you breathing through the gaps in the material?" Zangmeister says. If you're breathing through the gaps in between the mask and your face, you're not getting any filtration production at all. In lab settings, Zangmeister and his team have found these areas where air escapes tend to be behind the cheeks, or right above the bridge of the nose, which can look like a droplet exhalation geyser, he says.

There's a simple test to see if your masks aren't actually working as a filter, Zangmeister says. Go outside on a cold day, and wear either glasses or sunglasses and breathe for 30 seconds. If your breath fogs the glasses, too much air may be leaving (and therefore coming in) above your nose, rather than through the mask itself.Standardizing filtration

It's frustrating that at this point in the pandemic, we still don't have an ideal mask. Masks vary widely depending on who manufacturers them. Some even fraudulently boast they can filter more than they actually do.

The problem is there is no universal standardization for commercial masks. In the US, the Food and Drug Administration approves medical-grade masks while the Occupational Safety and Health Administration certifies and tests professional grade masks for people like firefighters or construction workers. But there's no single authority that makes an easy-to-read standard for masks for the general public.

ASTM International[qz-footnote number="1"]ASTM stands for "American Society for Testing and Materials" but the group serves the global community[/qz-footnote], a global regulatory agency that comes up with all kinds of guidelines, is currently working on these standards. Zangmeister, whose current research could support their ultimate decisions, says the group could release a set of standards by mid-March. They'd appear like a simple number or lettering system on mask packaging to guarantee a certain level of protection.

It may feel late in the pandemic for a set of global, commercial mask standards, but normally this process takes years, not months. When making these considerations, scientists have to consider the diversity of face shapes as well as mask materials. All those differences mean there's no easy way to determine exactly which material will offer what specific level of protection.
| | | | |
| --- | --- | --- | --- |
| | | If You're Wearing a Face Mask All Day Here's How To Take Care | |
While a lot of us only wear a face mask while outside, essential workers are required to wear one for the entire day. The point of face masks is to keep bacteria and germs contained, which is extremely important when it comes to keeping a pandemic contained. The downside to that is that it stays around your face. That can cause your skin to, well, freak out. It can cause irritation and breakouts, all of which can be addressed with a skincare routine. We've rounded up a few picks that can help with different skin care issues caused by wearing face masks all day.

FOR FACE WASH Cetaphil Gentle Skin Cleanser

FOR SPOT TREATMENT Mighty Patch Original

I love these acne spots, which target larger pimples directly at the source. These hydrocolloid patches help eliminate acne-causing infection and bacteria. Just slap one of these on and you can wear them all day under your mask without worrying about it.

FOR MOISTURIZERKiehl's Ultra Facial Cream

While this moisturizer looks thick, it's extremely lightweight and non-greasy. It gives you 24-hour hydration, which can help keep your skin from becoming dry and flaky and will help keep oil production at bay.

FOR SOOTHING IRRITATION Fresh Rose Face Mask

One of my favorite face masks to use after a day in the sun (or a day wearing a face mask) is this one. Face masks can cause all sorts of irritation to sensitive skin and this face mask, packed with rose for toning and cucumber extract and aloe vera gel, helps immediately cool and soothe skin.

FOR DARK CIRCLES Baebody Eye Gel

We're all not getting enough sleep, but essential workers more so. This gel can help combat dark circles and signs of aging, things that can all happen from lack of sleep
| | | | |
| --- | --- | --- | --- |
| | | COVID-19 AND OUR KIDS MENTAL HEALTH | |
The global pandemic that began in Wuhan, China in November 2019 has led to the lockdown of businesses, schools, restaurants, and recreational centers, leaving a huge impact on the world. Current studies as of September 4, 2020, indicate the confirmed number of cases globally is 26,472,012, the number of deaths is 873,229, and the number of recoveries is 18,664,866. Although a few cases of children have been registered, they are believed to be less vulnerable to the COVID-19 pandemic, except those with underlying health conditions such as asthma.

Studies so far indicate that the pandemic could have negative effects on children's physical and mental health, and yet parents do not have the appropriate mental health or counseling skills to help their children or themselves. However, due to uncertainties surrounding the outbreak and ongoing scientific research, it's estimated that 220 million Chinese children are at a risk of facing mental health issues due to potential prolonged school closure and home containment.

Additionally, the fear that the psychological impact on children and adolescents could potentially be neglected has exacerbating effects. During the first months of the outbreak in China, studies revealed that the average posttraumatic scores were four times higher among children who were quarantined than those who were not. This implies that, due to restrictions to routine lifestyle, psychosocial stress caused by home confinement or isolation could further exacerbate the harmful effects on the child's physical and mental health.

Studies show that the mental health needs of COVID-19 patients are on the rise and yet poorly met. Research indicates that the mental health needs of patients with confirmed COVID-19, patients with suspected infection, quarantined family members, including medical personnel have been poorly managed.

Although these studies were originally conducted in China, the nations that are currently getting new cases of COVID-19 should learn from China's experience. For instance, home confinement restricts children from their normal lifestyles which has effects on their physical and mental health. Since children are constantly exposed to COVID-19 related news which could alleviate their anxiety and panic, parents need to create direct conversations with children about these issues to avoid panic and reduce anxiety. This could also create opportunities to develop close and open communication with children so that any physical and psychological concerns are addressed.It's important that the health authorities establish multidisciplinary mental health taskforce teams compromised of professional psychiatrists, psychiatric nurses, clinical psychologists, and other mental health workers at regional and national levels to provide mental health support to patients. Professionals with specialized skills should collaborate and work with religious clergy to bring specialized treatments and appropriate mental health services to families and patients, including those who have been isolated.
| | | | |
| --- | --- | --- | --- |
| | | Why Some People Won't Experience Any COVID-19 Vaccine Side Effec | |
Clinical trials suggest that most vaccinated individuals will not experience side effects after their first shot, with more experiencing no side effects at any point.
Your immune system is working against COVID-19 even if you do not exhibit any symptoms.
Experts say two demographics may be more likely to experience no vaccine side effects, and not to be alarmed if your vaccine doesn't impact what's known as reactogenicity.

In preparing Americans to receive a vaccine, there has been plenty of talk about potential side effects associated with a COVID-19 vaccine. Most commonly, people have experienced one or a combo of temporary symptoms like fatigue, body pains and aches, chills, a slight fever or just a very sore, tender arm. And experts have also spotlighted increasingly rare reactions to the COVID-19 vaccine, like a delayed rash at the injection site that's being referred to as"COVID arm" in clinical research. National healthcare officials are taking each and every report of adverse side effects seriously — a major reason why the single-dose Johnson & Johnson vaccine is currently on pause following 6 incidents of extremely rare blood clotting.With all this talk of side effects, you may be building up expectations in your head to be bedridden for a few days after your first or second dose. What does it mean, then, if your shot is largely uneventful? No, nothing is wrong with you — or the dose you've received, regardless of who has manufactured it. Many fail to realize that vaccine side effects are actually scientifically rarer than they are common; after all, during accelerated clinical Pfizer vaccine trials in 2020, more than 50% of participants didn't experience any side effects after being vaccinated, according to data highlighted by the New York Times.And to be clear, the most common side effect currently is understood to be temporary arm pain, according to newly released research that pulled data from the Centers for Disease Control and Prevention's V-Safe system, which helps patients report any adverse reactions to a COVID-19 vaccine. This JAMA Insights report illustrates that most people weren't likely to experience significant reactions in general, especially not after the first dose. Arm pain, headaches and chills were more common after the second dose, but only in a minority of patients.

At any rate, a lack of a physical reaction (caused by what's known as your body's"reactogenicity") to the COVID-19 vaccine doesn't mean your body isn't working on building immunity to the disease, explains Stanley Martin, M.D., an infectious disease clinician at Geisinger, a Pennsylvania-based healthcare system.

"Lots of vaccines work in different ways, but they are all stimulating your immune system to one degree or another; if you look at reactogenicity and those side effects, they vary a bit depending on the vaccine," he tells Good Housekeeping."There's not necessarily any correlation between the reactogenicity side effects you experience and the success of your vaccine taking hold."

Who is more likely to experience no vaccine side effects?

Everyone's immunity is different, so it can be true that two similar individuals — whether it be age, sex, current health status — experience vastly different side effects after vaccination... or none at all. But clinical trials on the vaccines in use in the United States suggested that certain demographics may be more likely to experience reactogenicity side effects, issues like fatigue or headaches, while others are less likely overall.

Older individuals have historically reported fewer side effects when it comes to COVID-19 vaccines, Dr. Martin points out. The younger you are, the more likely it may be that your immune response includes noticeable side effects, Dr. Martin explains. CDC officials noted in clinical trials that side effects were higher for those under the age of 55; data suggested, at the time, that younger people would experience more side effects than those who were older, especially after the second dose.

Women are more likely to experience noticeable vaccine side effects than men, per CDC data. Out of nearly 7,000 reports of side effects in early January, 80% were filed by women, most often citing headaches, dizziness or fatigue. Furthermore, teams behind the Moderna mRNA vaccine have shared that 77% of its reported side effects have come from women as well, according to USA Today.

Why do some people have no side effects?

It's a question that healthcare providers can't answer just yet."There isn't one specific reason, per se; it's a multifactorial issue, where age and gender are just two small factors associated with the dilemma," Dr. Martin says."There's a lot of other things that have to do with the way the immune system works: If you're someone who historically tends to experience side effects with vaccines, then you may be someone who's likely to experience side effects with COVID-19 vaccines as well."

Vaccine trials for both Pfizer and Moderna products suggested that a significant amount of people didn't experience side effects at one point or another, and yet, it proved to be 95% effective at preventing serious COVID-19 illness for all involved. Whether or not you've experienced one or four or six side effects during your vaccination process doesn't mean you're less or more protected than those who experienced none.

"There's a big chunk of people who aren't having those reactogenicity-produced side effects, but who are clearly being protected from these vaccines," adds Dr. Martin. Rest assured that you haven't done anything wrong; your immune system is working even if you don't experience side effects.
| | | | |
| --- | --- | --- | --- |
| | | Pregnant Women Show No Worse Symptoms After COVID Vaccines | |
The U.S. Centers for Diseases Control and Prevention recently recommended that all pregnant women get a COVID vaccine. As of the end of July, just 23% of pregnant women in the U.S. were vaccinated and the percentage was even lower among Black and Hispanic women, according to the CDC.

If you're pregnant and worried that getting a COVID-19 vaccine might trigger severe side effects, you can relax

New research shows that pregnant women and new mothers don't suffer more reactions after a shot than other women do.

"Pregnant people do well with the vaccine," Dr. Alisa Kachikis, lead study author and assistant professor of obstetrics and gynecology at the University of Washington in Seattle, says.

In January, she set up a website and invited women to describe their reactions after receiving at least one dose of a COVID-19 shot. Sixty-two percent of respondents received the Pfizer vaccine.

By March, 17,525 women had responded — mostly in the United States. Of those, 44% were pregnant; 38% were breastfeeding, and 15% were planning a pregnancy soon. There is no current evidence that COVID vaccines affect fertility. Getting vaccinated prior to pregnancy is a great way to ensure that you are protected throughout your pregnancy. Getting vaccinated prior to pregnancy is also a great way to pass antibodies to your newborn if you are planning to breastfeed.

Women reported pain at the injection site (91%); fatigue (31%); and an average temperature of 100 degrees Fahrenheit after their shots. A small number (between 5% and 7%) reported a decrease in milk supply, according to findings published Aug. 17 in the journal JAMA Network Open.

expected from a vaccine," according to Dr. Linda Eckert, senior author and professor of obstetrics and gynecology at Washington University.

Eckert says she hopes the new study will reassure pregnant women.

"Not only is the vaccine safe, our research shows just how well the vaccine is tolerated in pregnant individuals — which is a common fear I hear from my patients," she says. "In contrast, we are continuing to learn more and more about just how dangerous COVID-19 infections are in pregnancy."As of now, 20,000 women are enrolled in the ongoing study and new respondents continue to post comments about their experiences.

Eckert says the study shows that pregnant women tolerate the vaccine well and should be included in clinical trials for other relevant vaccines.

"I think this gives a level of evidence to advocate for Phase 3 trials [for pregnant individuals] in the future," she said.

.
| | | | |
| --- | --- | --- | --- |
| | | How to Clean Your Home With Coronavirus in Mind | |
If you're one of those people who always keeps a spotless home, the influx of new coronavirus cases might have kicked you into a coronavirus cleaning frenzy. Even if you're someone who thinks cleaning is more of a chore than a calling, the news that the new coronavirus appears to be able to survive on physical surfaces for varying lengths of time may have you looking for a few house-cleaning tips.

First, a big disclaimer: Based on what we know so far, the new coronavirus is transmitted primarily through respiratory droplets, not contact with contaminated surfaces, the Centers for Disease Control and Prevention (CDC) explains. The new coronavirus can spread when people are in close contact with each other—typically within six feet—and someone with the new coronavirus disease (also known as COVID-19) coughs, sneezes, or talks. These actions produce droplets that can land on the noses and mouths of other people, thereby spreading the infection, Marc Lipsitch, D.Phil., professor of epidemiology at Harvard University T.H. Chan School of Public Health, tells SELF. (It may also be possible to just inhale the droplets before they land on your body.)

Even though SARS-CoV-2 (the pathogen that causes the new coronavirus disease) appears to spread mainly via those droplets, experts think you can also get COVID-19 by touching a surface contaminated with the virus, then touching your eyes, nose, or mouth, the CDC says. What's more, as we referenced, emerging evidence indicates that SARS-CoV-2 can live on some surfaces for several hours or even days.

Researchers, including infectious disease experts from the National Institute of Allergies and Infectious Diseases (NIAID), published a recent study that suggests the new coronavirus can potentially live on copper surfaces for up to four hours, on cardboard for around 24 hours, and on plastic and stainless steel for up to four days. These findings haven't yet been peer reviewed, which means experts will need more time before they can say exactly how long the virus can live on surfaces under real-world conditions (outside of a lab). But working from this premise, you can see why it's extra important that we're all really on top of cleaning and disinfecting right now (in addition to things like regularly washing our hands). So let's get right to the cleaning Qs and As.

How often do I need to clean my home right now?

First things first: There's a difference between cleaning, which means removing visible traces of dirt, and disinfecting, which involves killing germs with chemicals, the CDC explains.

Provided that you regularly clean and disinfect your home, you're starting from a great place. Regularly is a relative word, but in general, you should aim to clean your home at least once a week, Philip Tierno, Ph.D., clinical professor in the departments of microbiology and pathology at NYU Langone Medical Center, tells SELF. Yes, even in non-pandemic times.

To increase your protection against the new coronavirus, the CDC recommends daily cleaning and disinfecting of "high-touch areas," which, as you probably guessed, are the surfaces of your home that you're always touching for one reason or another. Since your hands are great at transferring bacteria, viruses, and the like, these spots tend to be among the germiest places in your home. They include doorknobs, light switches, tables, remotes, handles, desks, toilets, sinks, and chairs. Basically, anything you or the people you live with touch even somewhat frequently deserves a lot of your attention right now, especially if it's a hard surface. (Viruses generally live longer on hard surfaces than on soft, more porous ones, according to the Mayo Clinic.

What should I use to clean and disinfect?

It depends on if you're talking about hard or soft surfaces.

For hard surfaces, the CDC says you can use regular soap and water for cleaning (or a special cleanser if the material calls for it), then you can use a few different options for disinfection. One is a household disinfectant like the type you buy in a store. If you're determined to use the most effective disinfectant possible to account for the new coronavirus, take a look at this list of products that the U.S. Environmental Protection Agency has approved for combating emerging pathogens, including the new coronavirus. The list is by no means exhaustive, but you'll find products from several well-known brands on it, including Lysol, Clorox, and Purell. In other words, many of the products on this list aren't obscure cleaners that only pros know about.If your local store doesn't have many disinfectant options at the moment, you can also disinfect surfaces with alcohol solutions that contain at least 70% alcohol (which you might have lying around as an antiseptic), or you can make a diluted bleach solution (four teaspoons of bleach per quart of water), the CDC says. Tierno is a strong proponent of bleach and considers it "the cheapest and most effective disinfectant that money can buy," he previously told SELF. So, if all else fails (or your favorite disinfectant wipes are temporarily out of stock), a paper towel and your household disinfectant of choice will do the trick. Just remember to wear disposable gloves if you can while you're cleaning (so you can toss them when you're done), the CDC says. And be sure to follow the instructions on the label of whatever you're using.We've talked a great deal about hard surfaces, but some of us have carpets, curtains, and other softer spots around the house that need to be cleaned as well. First, the CDC says to remove any visible dirt or grime, then clean those areas with products that are made for those surfaces. After you've done that, the CDC recommends dropping the items in the laundry (which we'll get to next), if you can.

MORE COMMING NEXT WEEK and BE SAFE!!!!!!!!!!!!!!!!!!!!!!
| | | | |
| --- | --- | --- | --- |
| | | Nutrition and Immunity | |
During the flu season or times of illness, people often seek special foods or vitamin supplements that are believed to boost immunity. Vitamin C and foods like citrus fruits, chicken soup, and tea with honey are popular examples. Yet the design of our immune system is complex and influenced by an ideal balance of many factors, not just diet, and especially not by any one specific food or nutrient. However, a balanced diet consisting of a range of vitamins and minerals, combined with healthy lifestyle factors like adequate sleep and exercise and low stress, most effectively primes the body to fight infection and disease.

What Is Our Immune System?

On a daily basis, we are constantly exposed to potentially harmful microbes of all sorts. Our immune system, a network of intricate stages and pathways in the body, protects us against these harmful microbes as well as certain diseases. It recognizes foreign invaders like bacteria, viruses, and parasites and takes immediate action. Humans possess two types of immunity: innate and adaptive.

Innate immunity is a first-line defense from pathogens that try to enter our bodies, achieved through protective barriers. These barriers include:

Skin that keeps out the majority of pathogens
Mucus that traps pathogens
Stomach acid that destroys pathogens
Enzymes in our sweat and tears that help create anti-bacterial compounds
Immune system cells that attack all foreign cells entering the body
Other conditions that trigger an immune response

Antigens are substances that the body labels as foreign and harmful, which triggers immune cell activity. Allergens are one type of antigen and include grass pollen, dust, food components, or pet hair. Antigens can cause a hyper-reactive response in which too many white cells are released. People's sensitivity to antigens varies widely. For example, an allergy to mold triggers symptoms of wheezing and coughing in a sensitive individual but does not trigger a reaction in other people.

Inflammation is an important, normal step in the body's innate immune response. When pathogens attack healthy cells and tissue, a type of immune cell called mast cells counterattack and release proteins called histamines, which cause inflammation. Inflammation may generate pain, swelling, and a release of fluids to help flush out the pathogens. The histamines also send signals to discharge even more white blood cells to fight pathogens. However, prolonged inflammation can lead to tissue damage and may overwhelm the immune system.

Autoimmune disorders like lupus, rheumatoid arthritis, or type 1 diabetes are partly hereditary and cause hypersensitivity in which immune cells attack and destroy healthy cells.

Immunodeficiency disorders can depress or completely disable the immune system, and may be genetic or acquired. Acquired forms are more common and include AIDS and cancers like leukemia and multiple myeloma. In these cases, the body's defenses are so reduced that a person becomes highly susceptible to illness from invading pathogens or antigens.

What factors can depress our immune system?

Older age: As we age, our internal organs may become less efficient; immune-related organs like the thymus or bone marrow produce less immune cells needed to fight off infections. Aging is sometimes associated with micronutrient deficiencies, which may worsen a declining immune function.
Environmental toxins (smoke and other particles contributing to air pollution, excessive alcohol): These substances can impair or suppress the normal activity of immune cells.
Excess weight: Obesity is associated with low-grade chronic inflammation. Fat tissue produces adipocytokines that can promote inflammatory processes. [1] Research is early, but obesity has also been identified as an independent risk factor for the influenza virus, possibly due to the impaired function of T-cells, a type of white blood cell. [2]
Poor diet: Malnutrition or a diet lacking in one or more nutrients can impair the production and activity of immune cells and antibodies.
Chronic diseases: Autoimmune and immunodeficiency disorders attack and potentially disable immune cells.
Chronic mental stress: Stress releases hormones like cortisol that suppresses inflammation (inflammation is initially needed to activate immune cells) and the action of white blood cells.
Lack of sleep and rest: Sleep is a time of restoration for the body, during which a type of cytokine is released that fights infection; too little sleep lowers the amount of these cytokines and other immune cells.
| | | | |
| --- | --- | --- | --- |
| | | THE 10 BEST HIGH-ALKALINE FOODS | |
By Trista --- Reviewed By Gillian May, MSN --- Updated: Apr 08, 2020

Eating a well-balanced diet and exercising on a regular basis is essential to good health. Including more alkaline foods in your diet increase the alkaline content in the blood, which decreases the acid content. A more alkaline blood pH helps protect healthy cells and balance essential mineral levels. Alkaline diets protect bone density and muscle mass, lowering the risk of chronic pain and inflammation and improving immune function. Many high-alkaline foods are a delicious contribution to a healthy body.

1. Cucumbers

2. Seeded Watermelon

3. Avocado

4. Cayenne Peppers

5. Bell Peppers

6. Spinach

7. Kale

8. Bananas

9. Broccoli

10. Celery

NOTE: Not only is celery alkaline, but it also has extremely high water content and lots of vitamin C, which helps support the immune system, reduce inflammation, and improve cardiovascular health. Potassium and sodium also help rid the body of excess fluids. Celery is also very high in fiber, which can reduce constipation and aid weight loss.

Lemons - believe it or not, are very alkaline too. They are high in vitamin C, and they possess antiviral and antibacterial properties.
| | | | |
| --- | --- | --- | --- |
| | | Health Benefits and the Goodness of this Green Drink | |
Green Apple is our go-to sweetener for green juices. It's cheap and does a good job of balancing out any bitterness or earthiness of the greens. When juiced with the peel still on, apples are a great source of vitamin A, vitamin C, and potassium. Apples help with breaking down toxins, lowering cholesterol, and helps with digestion. Add apples with the peel left on, but do not juice the core. Apple seeds may not be the best for us.
Parsley is an antioxidant powerhouse and is rich in vitamins and minerals such as potassium, iron, magnesium, vitamin A, vitamin B, vitamin C, vitamin E, and vitamin K. The flavor of juiced parsley is strong, but just a handful of the stems and leaves will leave the juice with a bright green color and fresh taste. It's nicely balanced with the lemon, cucumber, and apple.
Spinach is rich in iron (almost twice as much as other greens). Since spinach is easily available and inexpensive, it's our go-to green for juicing. The taste is very mild and it pairs nicely with other vegetables and fruits. Spinach is alkalizing and is rich in many essential vitamins and minerals. A real powerhouse!

Cucumber is high in vitamin A, B complex, vitamin C and folic acid. It's aids in cell hydration, regulating body temperature and eases inflammation. It's high silica content also helps to alleviate skin problems, hair loss and strengthens nails. We love adding cucumber to our juices — it tastes mild and adds lots of mineral-rich water. There's also lots of research looking into cucumbers' anti-cancer properties. We prefer to use the thinner skinned varieties of cucumbers — hot house or English cucumbers are perfect.
Lemons are high in immune boosting vitamin C and help out with potassium and vitamin B6. They are highly alkalizing and are widely known for their detoxifying and antioxidant properties (hello pretty skin). Oh and if you are like me (a little anemic), all that vitamin C helps out with absorbing some of the iron found in the greens.
Ginger is a powerhouse in juices. Thanks to gingerols, ginger has powerful anti-inflammatory effects, aids in digestion and relieves bloating. There is no need to peel ginger before adding to the juice. Scrub it clean, cut a piece off then push it through your juicer. If you're sensitive to ginger's warming/spicy quality, add a smaller amount at first and go from there.
| | | | |
| --- | --- | --- | --- |
| | | NEWS! STEADYING BLOOD SUGAR PROTECTS AGAINST COVID-19 | |
1. BY BOOSTING IMMUNITY!

Great blood-sugar control energizes immune cells to cut the risk of COID-19 complications by 65%, suggests research in JAMA. And Jason Fung, M.D., author of Life in the Fasting Lane, says intermittent fasting activates an internal cleansing process that speeds the breakdown of viruses.

2. BY SLASHING INFLAMMATION!

The inflammatory response of the body's cells is better regulated with a steady trickle of glucose, say Canadian researchers, who explain that good blood-sugar control keeps cells from producing too much inflammation, which makes you half as likely to develop COVID-19 complications.

3. BY LOWERING BLOOD PRESSURE!

Avoiding blood-sugar swings keeps arteries more relaxed to trim up to 11 points off your blood pressure, say Columbus State University scientists. And readings below 120/80 help the lungs' delicate blood vessels properly nourish the tissue, cutting your risk of COVID-19 complications by 60%.
| | | | |
| --- | --- | --- | --- |
| | | WARNING SIGNS OF A STROKE | |
The following are more likely to notice the warning signs of a stroke.

People over age 55
People with family history of stroke
Overweight people
Those who smoke, drug addicts, alcohol addicts
Those who have had pre stroke
High levels of homocysteine
Those who use certain medications in excessive amount
Those who have undergone hormone replacement therapy
People with high cholesterol, diabetes, high blood pressure, cardiovascular diseases, etc.

It is believed that men are more susceptible to stroke than women, but if you check the above list of risk factors, you will notice that women are equally susceptible to stroke as men.
| | | | |
| --- | --- | --- | --- |
| | | STROKE AWARENESS | |
When it comes to stroke, every minute counts. Your immediate action can help prevent brain damage and long-term disability.

Signs of stroke: dizziness, weakness, trouble speaking, vision changes

Signs of stroke: loss of balance, headache, confusion

Signs of stroke: difficulty understanding, numbness, trouble walking

Do you think you could identify all signs of stroke?

You might know the BE FAST* signs of stroke: Balance loss, Eyesight loss, Facial drooping, Arm weakness, Speech difficulty, Time to call 911

But did you know that recognizing the other signs is just as important?

A SUDDEN ONSET of the following symptoms may indicate stroke*

SYMPTOMS A LOVED ONE MAY EXPERIENCE

SIGNS YOU MAY NOTICE

1. CONFUSION - Unable to understand what is happening, can't think clearly or feel thrown off

A puzzled look, a hard time focusing, trouble making decisions

2. DIFFICULTY UNDERSTANDING - Unable to comprehend speech or language

Raised or wrinkled eyebrows, shaking their head "no."

Unsteady or woozy

3. DIZZINESS - Feeling faint, lightheaded, or like the room is spinning

Unsteady movements (like they have motion sickness), like they are drunk (without having any alcohol)

4. LOSS OF BALANCE - Unstable with less coordination

Wobbling around, grabbing onto a stationary object

5. NUMBNESS - A tingling sensation in the body (i.e. face, arm, or leg), like pins and needles

Constant touching, massaging, or shaking of the numb areas

6. SEVERE HEADACHE - Pain or discomfort in the head, scalp, or neck with no known cause

Touching their head or rubbing their temples, sensitivity to light

7. TROUBLE SPEAKING - Unable to speak or slurred speech

Sentences that can't be understood, difficulty having a conversation

8. TROUBLE WALKINGS - tumbling or unable to walk straight, Tripping over nothing

9. VISION CHANGES - Blurred vision or trouble with eyesight in one or both eyes

Squinting or rubbing their eyes, not able to read

10. WEAKNESS - Lack of strength in the face, arm, or leg—especially on one side of the bodyWanting to sit or lay down, difficulty doing simple tasks

*Note that these symptoms or a combination of them are not unique to stroke, but if they are sudden and out of the ordinary, they may indicate a sign of stroke and require immediate attention.

Call your local emergency services immediately if you think you or someone near you is having a stroke.Download the list.

*BEFAST was developed by Intermountain Healthcare, as an adaptation of the FAST model implemented by the American Stroke Association. Reproduced with permission from Intermountain Healthcare. © 2011, Intermountain Healthcare.
| | | | |
| --- | --- | --- | --- |
| | | CANCER AWARENESS MONTH CALENDER | |
MONTHLY CANCER AWARENESS AND RIBBON COLORS

January

February

March

April

May

June

July

September

October

November
| | | | |
| --- | --- | --- | --- |
| | | CHILDHOOD CANCERS | |
Types of Cancer that Develop in Children

The types of cancers that occur most often in children are different from those seen in adults. The most common cancers of children are:

Leukemia
Brain and spinal cord tumors
Neuroblastoma
Wilms tumor
Lymphoma (including both Hodgkin and non-Hodgkin)
Rhabdomyosarcoma
Retinoblastoma
Bone cancer (including osteosarcoma and Ewing sarcoma)
Other types of cancers are rare in children, but they do happen sometimes. In very rare cases, children may even develop cancers that are much more common in adults.
Leukemia

Leukemias, which are cancers of the bone marrow and blood, are the most common childhood cancers. They account for about 28% of all cancers in children. The most common types in children are acute lymphocytic leukemia (ALL) and acute myeloid leukemia (AML). These leukemias can cause bone and joint pain, fatigue, weakness, pale skin, bleeding or bruising, fever, weight loss, and other symptoms. Acute leukemias can grow quickly, so they need to be treated (typically with chemotherapy) as soon as they are found.

Brain and spinal cord tumors

Brain and spinal cord tumors are the second most common cancers in children, making up about 26% of childhood cancers. There are many types of brain and spinal cord tumors, and the treatment and outlook for each is different.

Most brain tumors in children start in the lower parts of the brain, such as the cerebellum or brain stem. They can cause headaches, nausea, vomiting, blurred or double vision, dizziness, seizures, trouble walking or handling objects, and other symptoms. Spinal cord tumors are less common than brain tumors in both children and adults.

Neuroblastoma

Neuroblastoma starts in early forms of nerve cells found in a developing embryo or fetus. About 6% of childhood cancers are neuroblastomas. This type of cancer develops in infants and young children. It is rare in children older than 10. The tumor can start anywhere, but it usually starts in the belly (abdomen) where it is noticed as swelling. It can also cause other symptoms, like bone pain and fever.

Wilms tumor

Wilms tumor (also called nephroblastoma) starts in one, or rarely, both kidneys. It is most often found in children about 3 to 4 years old, and is uncommon in older children and adults. It can show up as a swelling or lump in the belly (abdomen). Sometimes the child might have other symptoms, like fever, pain, nausea, or poor appetite. Wilms tumor accounts for about 5% of childhood cancers.

Lymphomas

Lymphomas start in immune system cells called lymphocytes. These cancers most often start in lymph nodes or in other lymph tissues, like the tonsils or thymus. They can also affect the bone marrow and other organs. Symptoms depend on where the cancer starts and can include weight loss, fever, sweats, tiredness (fatigue), and lumps (swollen lymph nodes) under the skin in the neck, armpit, or groin.

The 2 main types of lymphoma are Hodgkin lymphoma (sometimes called Hodgkin disease) and non-Hodgkin lymphoma. Both types occur in children and adults.

Hodgkin lymphoma accounts for about 3% of childhood cancers. It is more common, though, in early adulthood (usually in people in their 20s) and late adulthood (after age 55). Hodgkin lymphoma is rare in children younger than 5 years of age. This type of cancer is very similar in children and adults, including which types of treatment work best.

Non-Hodgkin lymphoma makes up about 5% of childhood cancers. It is more likely to occur in younger children than Hodgkin lymphoma, but it is still rare in children younger than 3. The most common types of non-Hodgkin lymphoma in children are different from those in adults. These cancers often grow quickly and require intense treatment, but they also tend to respond better to treatment than most non-Hodgkin lymphomas in adults.
| | | | |
| --- | --- | --- | --- |
| | | LIVER CANCER AWARENESS | |
American Liver Foundation Urges Attention to
Risk Factors for Liver Cancer

"Are You at Risk?" Campaign Geared to Drive Awareness and Early Detection
(New York) – To combat the alarming rise in liver cancer deaths, the American Liver
Foundation (ALF) – the nation's largest patient advocacy organization for people with liver disease – announced the launch of its Are You at Risk? campaign to drive awareness of risk factors and increase early detection for patients at risk for liver cancer.

The campaign, conducted in partnership with Bayer and others, launches this week with the start of Liver Cancer Awareness Month, and will focus on six U.S. cities (New York, Chicago, Dallas, Houston, Los Angeles and San Francisco). The campaign educates the public on risk factors, the potential warning signs, the importance of screenings and regular visits to a physician. Throughout October, the campaign will spread the message through interactive banners, billboards and public transportation advertisements directing people to online resources for more information about liver cancer. A collaboration with Hep B Free San Francisco will enable this year's campaign to also include Chinese language ads in that market.

"The urgency of breaking through with these messages has never been greater. The rate of liver cancer has increased at an alarming pace, and nothing is more important than at-risk populations being appropriately screened and detecting this disease early," said Thomas F. Nealon III, chief executive officer of the American Liver Foundation. "Liver cancer is claiming the lives of 65 Americans every day, and we must put the brakes on that through greater awareness and education."

In its fourth year, the Are You at Risk? campaign serves as a resource not only on liver cancer but for a variety of other diseases and risk factors such as hepatitis B or C, which can lead to liver cancer. While more people are surviving cancer, and overall cancer-related deaths have declined, liver cancer has become more common. In fact, rates have tripled in the past 36 years, rising nearly 3 percent per year since 2003. The American Cancer Society estimates that in 2017 alone, 40,710 new cases will be diagnosed and an estimated 28,920 people will die from both liver cancer and intrahepatic bile duct cancer.

Liver cancer screenings and early detection can double the chance of survival, and the
campaign is designed to increase awareness of liver cancer and its risk factors, which include chronic viral hepatitis, morbid obesity, diabetes, alcoholic cirrhosis and ethnicity. It also aims to expand the general public's knowledge of lifestyle factors that contribute to the disease.

By 2035, it's estimated that the number of diagnosed liver cancer cases in the U.S. will rise to nearly 40,000 each year – a 40 percent increase on current rates. Therefore, monitoring everyday lifestyle choices such as eating habits and alcohol consumption, among others, can play a major role in helping to prevent this deadly disease.

"Understanding the value of early detection has become vital in the fight against liver disease," said Nealon. "Liver cancer can be difficult to detect in its earliest, most treatable stages, so it's absolutely essential to be aware of liver cancer risk factors and what you can do to reduce your risks."

ALF is proud to recognize Bayer, the Campaign's National Presenting Sponsor and Gilead,the Campaign's National Platinum Sponsor. Additional sponsors include Cedars-Sinai Comprehensive Transplant Center and The Estate of Bonnie McGiver in memory of William C. Green.
| | | | |
| --- | --- | --- | --- |
| | | LUNG CANCER AWARENESS MONTH | |
REMEMBER: ANYONE CAN GET LUNG CANCER EVEN IF YOU DO NOT SMOKE!!!

Lung Cancer Awareness

Join the IASLC in helping to raise awareness about lung cancer during Lung Cancer Awareness Month.

A white ribbon brings awareness to lung cancer.

Lung Cancer Awareness Month (LCAM)


Join the IASLC in helping to raise awareness about lung cancer during Lung Cancer Awareness Month or any other month in the year.

The International Association for the Study of Lung Cancer (IASLC) is leading a joint effort among a consortium of non-profit lung cancer patient advocacy organizations and individuals. This effort is designed to produce a coordinated, harmonized public awareness campaign for Lung Cancer Awareness Month (LCAM) in 2019. A critical part of this campaign is to share and widely promote the stories of lung cancer survivors, caregivers and families of those who have been diagnosed with lung cancer. These stories will be displayed on the campaign's brand new website www.lcam.org. They will also be shared on Twitter and Facebook feeds that have been set up specifically for the campaign. IASLC's hope is that this effort will be maintained and expanded upon in subsequent years.

Summary:

Lung cancer accounts for about 27 percent of all cancer deaths and is by far the leading cause of cancer death among both men and women. Each year, more people die of lung cancer than of colon, breast, and prostate cancers combined.

It is important that IASLC members help communicate the vast threat lung cancer poses around the world. We need the public and the media to understand that new research, diagnosis and treatment breakthroughs in the last 10 years have brought new hope to patients and their families. To help spread the message about lung cancer, the IASLC created a series of fact sheets focusing on different regions around the globe and we translated them into several different languages. See our fact sheets.

IASLC encourages members to engage with local media and advocacy groups to bring more attention to the magnitude of this devastating disease. When you talk about lung cancer on social media, make sure you use #LCAM to consolidate all of our efforts . For more information on how you can become more active in helping bring attention to lung cancer, contact Becky Bunn, IASLC Projects Specialist, or visit our advocacy page.
| | | | |
| --- | --- | --- | --- |
| | | Stomach Cancer Awareness Month | |
Symptoms of Stomach Cancer

Understanding the symptoms of stomach cancer is the first step in detecting and properly diagnosing the disease. In most cases, the common symptoms of stomach cancer are caused by another condition, such as an ulcer, virus, or bacterial infection. Consult your doctor, however, if you have symptoms that get worse or persist, such as:

Poor appetite
A feeling of fullness, especially after minimal food intake
Unintentional or unexplained weight loss
Heartburn or indigestion
Nausea or vomiting
Belly pain, swelling, or fluid buildup

Causes and Risk Factors

It's difficult to say what exactly causes stomach cancer, but correlations between certain factors and contracting the disease have been reported. For example, stomach cancer is more common in people older than age 50, with most people receiving a diagnosis between ages 60 and 90. Men are also more likely than women to get it, and the disease is more prevalent in Hispanic-Americans, African-Americans, Asians, and Pacific Islanders than in Caucasians.

Other risk factors include:

Previous infection with a type of bacteria called Helicobacter pylori
Smoking
A diet high in smoked foods, salted or cured fish and meats, and certain preservatives
Obesity Progression and Treatment of Stomach Cancer

As with other cancers, stomach cancer can eventually spread to other parts of the body. The disease's progression is described in the following stages, which help doctors determine how to treat it:

Stage 0: The cancer is in the stomach's innermost lining.
Stage 1: The cancer has grown into deeper layers of the stomach and possibly also into the main muscle layer of the stomach wall.
Stage 2: The cancer has spread to nearby lymph nodes or has grown completely through the stomach's muscle layer, but has not spread to other parts of the body.
Stage 3: The cancer has grown through the stomach wall or has spread to nearby organs or structures, but it has not spread to distant parts of the body.
Stage 4: The cancer has spread to distant organs, such as the lungs, liver, or brain.

Regional Cancer Care Associates has a knowledgeable and caring staff with the resources to provide the right diagnosis and an effective treatment plan. Treatment of stomach cancer may include surgery, use of chemotherapy drugs, targeted therapy, radiosurgery, and more.
| | | | |
| --- | --- | --- | --- |
| | | FOR CANCER - COLOR MATTERS! RED, PURPLE AND BLUE | |
Choose Food by Color for Cancer Fighting Nutrients Part I: Red, Purple and Blue Foods

MARCH 5, 2014 BY JULIE LANFORD MPH, RD, CSO, LDN

If you're new here, welcome! I'm Julie, a registered dietitian specializing in oncology nutrition.

I focus on providing evidence-based information for eating well before, during, and after cancer. You'll often find me citing credible organizations such as the American Institute for Cancer Research, the Center for Science in the Public Interest and the Academy of Nutrition and Dietetics.

If you're looking for something specific, use the sidebar to search over 300 evidence-based articles. Also, be sure to join my newsletter for articles about lifestyle choices and cancer risk.

Thanks for visiting!

First off, to understand why the color of your food is important, you MUST know the basics on nutrition and cancer. If you're not sure, read this short article I wrote a few months ago called Nutrition and Cancer 101: The Basics.

Don't have time to read it?

The Bottom Line for Cancer Fighting Foods:

Phytochemicals, also known as phytonutrients, or plant nutrients are the KEY to a health promoting diet. The more the better!

Food sources of phytochemicals come from:

PLANTS! You will note that you do not get phytochemicals in animal based
foods. Consuming animal products can be part of a cancer fighting diet,
but only in the context of mostly plant based diet.
Not processed. Plants that are processed basically have phytochemicals
removed. White rice does not have near the phytochemical count that
brown rice does.
Bonus points for phytochemicals from tea,
herbs, spices and whole grains. Anything that is a plant has phytochemicals.

Why Does Color Matter?

The color of our food tells us something. And I'm not talking about color, like jelly beans, or kool-aid! I'm talking about the colors of foods when they are grown in the ground. The color they are grown to be. The color of the food actually represents the phytochemicals, or plant nutrients, that are present in the food.

Every color is important, and by eating a variety of colors on your plate, you will make sure to get a variety of nutrients. Over the next few articles, I will highlight a color group and share what makes it particularly good for you, and share practical recipes that I use. Today it's the purple, blue, red group!

Foods with Red, Purple and Blue Color

There are a lot of delicious foods that fit into the Red/Purple/Blue color group. Here's a list to get you started thinking about it:

cranberries
strawberries
raspberries
grapefruit
blueberries
red bell peppers
kidney beans
cherries
prunes
eggplant
figs
tomatoes
watermelon
& more! – obligatory on lists of things

Nutrients in Red, Purple & Blue Foods

As a reminder, there are over 900 different phytochecmicals discovered so far. Here are some of the phytonutrients that are found in red, purple and blue plant foods:

Antioxidants like anthocyanins (blueberries are one of the top sources of these particular antioxidants), lycopene (watermelon and tomatoes) all work to protect against cell damage.
Folic acid (strawberries, beets, kidney beans) – keeps DNA healthy and promotes and maintains the growth of new cells.
Fiber (all fruits and vegetables) – fiber is known to reduce risk for colon cancer.
Vitamin C (berries, grapefruit, red peppers) – essential for wound healing and protects cells from damage.
Vitamin A (red peppers) – necessary for eye and skin health.
Potassium (cherries, figs and tomatoes) – helps to protect against nerve damage and plays a role in electrolyte balance.

There are many reasons to make sure that you have red, purple & blue foods on your plate at least once a day!

– Julie
| | | | |
| --- | --- | --- | --- |
| | | VITAMIN SUPPLEMENTS AND CANCER | |
Vitamin D and Cancer Prevention

What is vitamin D?

Vitamin D is the name given to a group of fat-soluble prohormones (substances that usually have little hormonal activity by themselves but that the body can turn into hormones). Vitamin D helps the body use calcium and phosphorus to make strong bones and teeth. Skin exposed to sunshine can make vitamin D, and vitamin D can also be obtained from certain foods. Vitamin D deficiency can cause a weakening of the bones that is called rickets in children and osteomalacia in adults.

Two major forms of vitamin D that are important to humans are vitamin D2, or ergocalciferol, and vitamin D3, or cholecalciferol. Vitamin D2 is made naturally by plants, and vitamin D3 is made naturally by the body when skin is exposed to ultraviolet radiation in sunlight. Both forms are converted to 25-hydroxyvitamin D in the liver. 25-Hydroxyvitamin D then travels through the blood to the kidneys, where it is further modified to 1,25-dihydroxyvitamin D, or calcitriol, the active form of vitamin D in the body. The most accurate method of evaluating a person's vitamin D status is to measure the level of 25-hydroxyvitamin D in the blood.

Most people get at least some of the vitamin D they need through sunlight exposure. Dietary sources include a few foods that naturally contain vitamin D, such as fatty fish, fish liver oil, and eggs. However, most dietary vitamin D comes from foods fortified with vitamin D, such as milk, juices, and breakfast cereals. Vitamin D can also be obtained through dietary supplements.

The Institute of Medicine (IOM) of the National Academies has developed the following recommended daily intakes of vitamin D, assuming minimal sun exposure (1,2

For those between 1 and 70 years of age, including women who are pregnant or lactating, the recommended dietary allowance (RDA) is 15 micrograms (μg) per day. Because 1 μg is equal to 40 International Units (IU), this RDA can also be expressed as 600 IU per day.

For those 71 years or older, the RDA is 20 μg per day (800 IU per day).

For infants, the IOM could not determine an RDA due to a lack of data. However, the IOM set an Adequate Intake level of 10 μg per day (400 IU per day), which should provide sufficient vitamin D.

Although the average dietary intakes of vitamin D in the United States are below guideline levels, data from the National Health and Nutrition Examination Survey revealed that more than 80 percent of Americans had adequate vitamin D levels in their blood (2).

Even though most people are unlikely to have high vitamin D intakes, it is important to remember that excessive intake of any nutrient, including vitamin D, can cause toxic effects. Too much vitamin D can be harmful because it increases calcium levels, which can lead to calcinosis (the deposit of calcium salts in soft tissues, such as the kidneys, heart, or lungs) and hypercalcemia (high blood levels of calcium). The safe upper intake level of vitamin D for adults and children older than 8 years of age is 100 μg per day (4000 IU per day). Toxicity from too much vitamin D is more likely to occur from high intakes of dietary supplements than from high intakes of foods that contain vitamin D. Excessive sun exposure does not cause vitamin D toxicity. However, the IOM states that people should not try to increase vitamin D production by increasing their exposure to sunlight because this will also increase their risk of skin cancer (2).

Why are cancer researchers studying a possible connection between vitamin D and cancer risk?

Early epidemiologic research showed that incidence and death rates for certain cancers were lower among individuals living in southern latitudes, where levels of sunlight exposure are relatively high, than among those living at northern latitudes. Because exposure to ultraviolet light from sunlight leads to the production of vitamin D, researchers hypothesized that variation in vitamin D levels might account for this association. However, additional research based on stronger study designs is required to determine whether higher vitamin D levels are related to lower cancer incidence or death rates.

Experimental evidence has also suggested a possible association between vitamin D and cancer risk. In studies of cancer cells and of tumors in mice, vitamin D has been found to have several activities that might slow or prevent the development of cancer, including promoting cellular differentiation, decreasing cancer cell growth, stimulating cell death (apoptosis), and reducing tumor blood vessel formation (angiogenesis) (3-6).

What is the evidence that vitamin D can help reduce the risk of cancer in people?

A number of epidemiologic studies have investigated whether people with higher vitamin D intakes or higher blood levels of vitamin D have lower risks of specific cancers. The results of these studies have been inconsistent, possibly because of the challenges in carrying out such studies. For example, dietary studies do not account for vitamin D made in the skin from sunlight exposure, and the level of vitamin D measured in the blood at a single point in time (as in most studies) may not reflect a person's true vitamin D status. Also, it is possible that people with higher vitamin D intakes or blood levels are more likely to have other healthy behaviors. It may be one of these other behaviors, rather than vitamin D intake, that influences cancer risk.

Several randomized trials of vitamin D intake have been carried out, but these were designed to assess bone health or other non-cancer outcomes. Although some of these trials have yielded information on cancer incidence and mortality, the results need to be confirmed by additional research because the trials were not designed to study cancer specifically.

What is the evidence that vitamin D can help reduce the risk of cancer in people?

A number of epidemiologic studies have investigated whether people with higher vitamin D intakes or higher blood levels of vitamin D have lower risks of specific cancers. The results of these studies have been inconsistent, possibly because of the challenges in carrying out such studies. For example, dietary studies do not account for vitamin D made in the skin from sunlight exposure, and the level of vitamin D measured in the blood at a single point in time (as in most studies) may not reflect a person's true vitamin D status. Also, it is possible that people with higher vitamin D intakes or blood levels are more likely to have other healthy behaviors. It may be one of these other behaviors, rather than vitamin D intake, that influences cancer risk.

Several randomized trials of vitamin D intake have been carried out, but these were designed to assess bone health or other non-cancer outcomes. Although some of these trials have yielded information on cancer incidence and mortality, the results need to be confirmed by additional research because the trials were not designed to study cancer specifically.

What is the evidence that vitamin D can help reduce the risk of cancer in people?

A number of epidemiologic studies have investigated whether people with higher vitamin D intakes or higher blood levels of vitamin D have lower risks of specific cancers. The results of these studies have been inconsistent, possibly because of the challenges in carrying out such studies. For example, dietary studies do not account for vitamin D made in the skin from sunlight exposure, and the level of vitamin D measured in the blood at a single point in time (as in most studies) may not reflect a person's true vitamin D status. Also, it is possible that people with higher vitamin D intakes or blood levels are more likely to have other healthy behaviors. It may be one of these other behaviors, rather than vitamin D intake, that influences cancer risk.

Several randomized trials of vitamin D intake have been carried out, but these were designed to assess bone health or other non-cancer outcomes. Although some of these trials have yielded information on cancer incidence and
| | | | |
| --- | --- | --- | --- |
| | | VERY IMPORTANT AWARENESS INFO BELOW | |
PLEASE READ!!!

KNOWLEDGE IS POWER!!!
| | | | |
| --- | --- | --- | --- |
| | | EASY HEALTHY CREAMY CELERY SOUP | |
By Rendall & Melody Caviness

INGREDIENTS:

1 cup vegetable broth

3 cups diced celery

1 cup onions, diced fine

2 cups water

2 1/2 cups potatoes, peeled and steamed

1 Tbsp nutritional yeast flakes

1/2 tsp onion powder

1/2 tsp celery flakes

1 tsp salt, or to taste

1/2 cup raw almonds or almond flour

DIRECTIONS:

1. Add diced celery, onion, and vegetable broth to a large sauce pan. Saute them over medium heat until onions and celery are translucent.

2. Reduce heat and simmer on low.

3. In blender, add all remaining ingredients and one cup of water. Puree on high for about 3 minutes, adding water until mixture is creamy and smooth. (If using raw almonds, puree time will be longer).

4. Add mixture to onions and celery, and stir.

5. Cover and simmer on low for about 5 minutes.

Soup is ready to serve!!!

NOTE: Celery contains a plant compound called apigenin, which plays a role as an anti-inflammatory, antibacterial, antiviral, and antioxidant agent.

https.//www.medicalnewstoday.com/articles/270678#benefits

For more great recipes visit 3ABNRecipes.org

Find this cooking video on 3ABNPlus.tv!

Just look for"Thanksgiving Feast" (TDYC190002)
| | | | |
| --- | --- | --- | --- |
| | | Vitamin B12 or folate deficiency anaemia | |
Symptoms

Vitamin B12 or folate deficiency anaemia can cause a wide range of symptoms. These usually develop gradually, but can worsen if the condition goes untreated.

Anaemia is where you have fewer red blood cells than normal or you have an abnormally low amount of a substance called haemoglobin in each red blood cell.

General symptoms of anaemia may include:

extreme tiredness (fatigue)
lack of energy (lethargy)
breathlessness
feeling faint
pale skin
noticeable heartbeats (palpitations)
hearing sounds coming from inside the body, rather than from an outside source (tinnitus)
loss of appetite and weight loss
Symptoms of vitamin B12 deficiency

If you have anaemia caused by a vitamin B12 deficiency, you may have other symptoms, such as:

a pale yellow tinge to your skin
a sore and red tongue (glossitis)
changes in the way that you walk and move around
disturbed vision
irritability
changes in the way you think, feel and behave
a decline in your mental abilities, such as memory, understanding and judgement (dementia)

Some of these symptoms can also happen in people who have a vitamin B12 deficiency but have not developed anaemia.

Symptoms of folate deficiency

Additional symptoms in people with anaemia caused by a folate deficiency can include:

symptoms related to anaemia
reduced sense of taste
diarrhoea
numbness and tingling in the feet and hands
muscle weakness
depression
When to see a GP

See a GP if you're experiencing symptoms of vitamin B12 or folate deficiency anaemia.

These conditions can often be diagnosed based on your symptoms and the results of a blood test.

It's important for vitamin B12 or folate deficiency anaemia to be diagnosed and treated as soon as possible.

Although many of the symptoms improve with treatment, some problems caused by the condition can be irreversible if left untreated.

The longer the condition goes untreated, the higher the chance of permanent damage.
| | | | |
| --- | --- | --- | --- |
| | | Ways to Guard Your Mental Health During the COVID-19 Outbreak | |
1. Be Good to Your Body

Mental health starts with physical wellness. A growing body of research supports our intuitive understanding that the mind and the body are intimately connected. The following areas are especially important:

Make sleep a sacred priority. Give yourself enough time in bed to get the rest you need (typically seven to nine hours). Stick to a consistent sleep schedule as much as possible, resisting the tendency to let your schedule fall apart if you don't have daily commitments. Build in a technology-free winding down routine for 30 to 60 minutes before bedtime.

Move every day. Now that gyms are closed and our activities are so limited, it's easy to become inactive and not realize that you're barely moving throughout the day. Find a way to move. Go for walks every day if you're still allowed to where you live—we've been scheduling short hikes with our kids each afternoon. Look into online exercise or yoga videos, or bust out those ballroom dancing home instruction videos you've been meaning to get to. Consistent physical activity is well known to lower stress and anxiety and improve mood, not to mention strengthening your immune system.
Feed your body and mind. Speaking of your immune system, choose healthy food options like vegetables and fruits, and avoid highly processed foods and refined sugar. Resist the pull toward letting your diet turn to rubbish during this time. Limit your alcohol consumption, and beware of too much caffeine, which can aggravate stress and anxiety. If you're aiming to eat better, focus on making one improvement to one meal at a time, and gradually build from there. Good nutrition is good not just for your body but for your mind and emotions.

2. Follow a Schedule

Few things are more challenging for your well-being than a lack of daily structure. Your body and brain operate on a 24-hour (circadian) cycle, and need specific activities to happen at predictable times. There's a perfect German word for activities that provide timed structure to our days—Zeitgeber; the direct translation is "time giver." Establishing a consistent routine is one of the friendliest things you can do for yourself during this period of social distancing. Incorporate as many of the following Zeitgebers as you can:

Sunlight: Spend time in the sunshine in the early part of the day. Exposure to natural light is probably the most powerful way to establish a healthy circadian rhythm. If your area is discouraging nonessential time outdoors, at least sit by a window in the morning.
Sleep: Go to bed and get up at about the same time every day.
Meals: Eat breakfast, lunch, and dinner at consistent times.
Exertion: Plan a consistent time for exercise (e.g., first thing in the morning; after work).

Bathing: It can surprisingly easy to fall off the shower wagon when you don't have to leave the house for an extended length of time (okay, I'm speaking from personal experience). If you have kids at home, ensure that they bathe regularly, too. The routine is good for them, and being stuck at home together is a lot nicer when everyone smells fresh.
Work: Follow a predictable work schedule, even when working from home. Put it in your calendar to make it feel more official.

3. Be Kind to Your Mind

Your thoughts can be a powerful ally or a formidable foe, now more than ever. Practice training your mind in helpful directions that support your well-being:

See the story. Recognize that your mind is constantly making predictions, which are just guesses about the future. Right now, it may be telling you stories like:

You're going to get horribly sick.
You'll be ruined financially.
The economy will completely collapse.

You don't have to believe everything your thoughts tell you. Know that they're fantasies that may or may not come true—and that other outcomes may be more likely.

Direct your attention. We can't completely control the thoughts that go through our heads, but we can decide where to focus our attention. For example, we can choose to focus on the worries of the day, or on being the person we want to bring to these challenges we're facing. We can dwell on our struggles, or on opportunities to love each other through this time.
Practice gratitude. On a related note, we can make a habit of noticing all the things that are right in our lives, rather than dwelling on what's wrong or missing. If it's hard to think of things to be grateful for, just imagine how things could be worse—because as hard as this time is, it could be much, much worse. For example, thankfully this crisis isn't hitting us in the dead of winter when spending time outside would be extremely challenging, as my wife pointed out. Even our current difficulties can point to something good—for example, being stuck inside with your kids underscores that you have a family (even if the noise is a bit much at times). Finding ways to practice thanksgiving is one of the most reliable ways to guard your mental health.
| | | | |
| --- | --- | --- | --- |
| | | Click below to submit a prayer request. | |
| | | |
| --- | --- | --- |
| | | |
| | | | |
| --- | --- | --- | --- |
| | | FAMILY PRAYER | |
Two families will be selected for special prayer every first Sabbath. If you would like your family to be included, please contact: relationshipministry@mosdac.org.

Please call for your family to be scheduled during this COVID-19 season!!!!

*******************************************************

PLEASE INVITE FRIENDS AND FAMILY @ 8pm EST (302) 202-1110, pin 814478.

1st Friday - Focus on the Family

3rd Friday - Couples Devotion
| | | | |
| --- | --- | --- | --- |
| | | MINISTRY HAPPENINGS | |
| | | |
| --- | --- | --- |
| | READ INFORMATION BELOW TO STAY INFORMED ABOUT WHAT'S HAPPENING IN OUR CHURCH MINISTRIES! | |
| | | | |
| --- | --- | --- | --- |
| | | 2021 Devotionals | |
IF YOU WOULD LIKE TO HAVE A 2021 DEVOTIONAL AND SEE IF THEY ARE AVAILABLE:

Please contact one of the following people: Reginald Alexander: ralexander@aecsda.com (206)370-0479, Jean Good: jgood@aecsda.com (732)648-7890. Robert Moses: rmoses@aecsda.com (410)419-2855. to place your order for the 2021 Devotionals. We can get a reduced rate for the cost of the books when we order in bulk. They are also available in French and Spanish.
| | | | |
| --- | --- | --- | --- |
| | | COMMUNITY SERVICES | |
We cannot flourish without the church members of Mt Olivet. We would like your contributions so that we can continue to eat healthier. Not all food at the Food Bank is "free"!!!

We'd like to thank all who supported ACS over the past year. We look forward to your continued support of this ministry throughout 2021 and beyond.

*******************************************************

JUST A LITTLE REMINDER!!!

Those who hold meetings in the Annex, please do not enter the far room. It is the area where the community service items are stored. Thank you!!!

SO JUST REMINDER WE ARE STILL NOT AS OF YET IN OUR CHURCH BUT LOOKING TO BE THERE SOON STAY STRONG AND GOD BLESS.!!!!!!!!!!!!
| | | | |
| --- | --- | --- | --- |
| | | COMMUNITY SERVICE NEEDS YOU!!! | |
DISASTER RESPONSE

HURRICANE SEASON is her we at MOSDAC are trying to help in anyway we can.

MT OLIVET SDA CHURCH IS RESPONSIBLE FOR FILLING UP 50 BUCKETS IN ORDER TO HELP PEOPLE WHO HAVE BEEN AFFECTED BY HURRICANES FLORENCE AND MICHAEL, ETC. TO BE ABLE TO CLEAN UP THEIR HOMES!!!

SOME OF THE ITEMS INCLUDED ARE:

SPONGES, SCRUB BRUSHES, CLEANING CLOTHS, LYSOL, ETC.

BLEACH HAS ALREADY BEEN DONATED, SO WE WILL NOT HAVE TO PROVIDE IT AT THIS TIME.

*PLEASE SEE SHARMAINE EDWARDS FOR THE COMPLETE LIST OF ITEMS. WE NEED THESE ITEMS ASAP!!!

A LIST has been placed in this location:

On the Bulletin Board in the Fellowship Hall. (Left side of board)

THANK YOU VERY MUCH FOR YOUR LOVE, CONCERN AND HELP WITH BUYING ITEMS FOR THESE BUCKETS!!!

***************************

ADRA HURRICANE DORIAN RELIEF

ADRA is matching ALL donations for Dorian's Relief. $1.00 = $2.00. You may donate by calling 1.800.ADRA(2372) or online at ADRA.org.
| | | | |
| --- | --- | --- | --- |
| | | 50+ CLUB OPEN ENROLLMENT | |
There has been an AEC 50+ Association Vesper Service via Conference Call for the Month of February. It was an awesome service event, and lots of people chimmed in to enjoy.

There was Special Music, Health Segment, Prayer and a Vesper Thought. All who have been involed have been Blessed. Mark your calendar for the next spectacular services coming in this month, November 2021.

Please check your MOSDAC email, sent , for dates and times for these Services and for the Zoom link for the special program mentioned below.

On April 10th @ 4:30 PM there was a special afternoon program presented by the MOSDC Fifty Plus Club. A special guest from AARP gave a presentation on Fraud Watch Network Basics. See flyer for more details. *If you missed this presentation and would like to get information about this topic, please contact the 50 Plus Leader, Sister Fern Bliss-Morgan.

If you are looking for a fun, loving, and stress free ministry of seasoned people that love Jesus, The MOSDAC 50+ Club is the ministry for you!!! Contact Dr. Fern Bliss-Morgan or Patricia Rodgers for more info. We are looking for volunteers for the following positions: Retired Social & Mental Health Workers.

As of right now we are still not in church due to COVID but look forward to seeing you very ,very soon GOD BLESS and STAY PRAYED UP
| | | | |
| --- | --- | --- | --- |
| | | FUNERAL AND MEMORIAL GUIDELINES | |
They have been revised. Please make sure you get your copy from the Greeters Desk.

It will also be available via the app shortly. If you would like it emailed, give the Admin Assistant your email, and he will make sure you get it.
| | | | |
| --- | --- | --- | --- |
| | | ROOM SCHEDULING | |
| | | |
| --- | --- | --- |
| | Please be aware that all meetings being held in the church or on zoom, must be scheduled with the Administrative Assistant. Thank you!! | |
| | | | |
| --- | --- | --- | --- |
| | | Jesus 101 Bible Class | |
The 2nd and 4th Sabbaths @ 5:00pm on Zoom. Our concentration is on "The Fourth Beast". We will be looking at Jesus from a close more intimate perspective. Please contact Lonnie Watkins for the Zoom information.

It's not too late to join our group!!!
| | | | |
| --- | --- | --- | --- |
| | | WEDNESDAY MORNING PRAYER GROUP | |
Will be meeting every other Wednesday@ 10am. Next meeting will be in the Annex.

As we continue our time of "Prayer and Praise", bring your Bibles, prayer requests and a smile.

DUE TO COVID-19, this meeting was cancelled.

ONCE WE ARE WORSHIPPING IN OUR PHYSICAL BUILDINGS AGAIN, LOOK FOR OUR NEW DATE FOR THIS SERVICE!!!

THANKS AGAIN FOR YOUR PREVIOUS ATTENDANCE!!!
| | | | |
| --- | --- | --- | --- |
| | | WEDNESDAY NIGHT PRAYER MEETING MOVES TO ZOOM | |
PLEASE JOIN US FOR AN HOUR OF POWER!!!

IF YOU NEED A "MID-WEEK BOOST" OR "PICKER-UPPER," PLEASE ZOOM WITH US EACH WEDNESDAY EVENING AT 6:30 PM.

GOD KNOWS JUST WHAT WE NEED!!!

YOU MIGHT NEED THAT SONG BEING SUNG ,MAYBE THE TESTIMONY THAT'S GIVEN, OR A SPECIAL PRAYER THAT'S BEING OFFERED, NO MATTER WHAT IT IS, YOU WILL BE BLESSED!!!

TRUST GOD TODAY AND ALWAYS!!!

PLEASE CONTACT OUR ADMINISTRATIVE ASSISTANT FOR THE ZOOM INFORMATION, SO YOU CAN BE CONNECTED!!!

GOD BLESS YOU!!!
| | | |
| --- | --- | --- |
| | Health Ministries | |
Those who want to participate in the Medical Missionary training, please sign up to ensure you're accounted for.

Our Health Ministries Leader is First Lady Theresa Best.
| | | | |
| --- | --- | --- | --- |
| | | BILLS, WILLS, LIFE AND DEATH WORKSHOP | |
Look for the class to be on the 1st Sunday of each month @ 10am in the Fellowship Hall.

TOPIC: DIFFERENT TYPES OF INSURANCE, ETC.

Next class: Sunday, December 5, 2021

Please RSVP Elder Kenny Watkins @ 856-667-4636 for more information.

DUE TO THE THINGS GOING ON IN THE WORLD RIGHT NOW, WE ARE UNABLE TO BE IN CHURCH. WITH GOD'S GRACE AND LOVE, WE WILL BE BACK IN THE BUILDING AGAIN. IN THE MEANTIME, STAY STRONG, STAY SAFE, AND STAY PRAYED UP.
| | | | |
| --- | --- | --- | --- |
| | | INNER CITY MINISTRY NEWS UPDATE | |
From Elder Kenny Watkins and our Inner City Ministry
Please pass this information on to whomever you may know that could use this assistance.


Help finally on the way for N.J. renters as state announces new $353M relief fund

By Sophie Nieto-Munoz | NJ Advance Media for NJ.com

A highly anticipated and desperately needed $353 million rental relief fund will open up to New Jersey renters who haven't been able to make payments over the last year after the coronavirus pandemic upended their lives.

The fund will open for applications on March 22 at 9 a.m. on the Department of Community Affairs website. The program is not first come, first serve, and will remain open until "an adequate number of people have submitted their applications," said Lt. Gov. Shiela Oliver at the press conference in Union City Tuesday afternoon.

Applicants can seek 12 months of rental assistance, paying for rent arrears incurred since March 13, 2020, and potentially for future rent payments, the department said in a statement. Eligible residents must be 18 or older, qualify for unemployment or seen a loss in income relating to the coronavirus pandemic, show a risk of housing instability, and have a household income below 80% of the median area income.

The fund could help 30,000 households, but that's a "conservative estimate" and it "could be much more than that," said spokeswoman Lisa Ryan.

"This pandemic has created a crisis for so many of our fellow New Jerseyans who are struggling to pay their rent because they've lost jobs or aren't bringing home as much money as they once did," said Oliver, who also serves as Commissioner of the Department of Community Affairs.

"This is the toughest times of our life that we all face right now, and the money that's being given is being well spent to keep people in their home, and I think sometimes what's taken for granted is housing is not a luxury, it's a necessity," said Sen. Brian Stack, D-Hudson, and also Union City Mayor.

The first payments could come as soon as May, and are made directly to the landlord. The department is also encouraging landlords to agree to a payment plan for rent arrears not covered by the assistance and to commit to not filing for eviction for non-payment of rent.

While renters are protected by the current eviction moratorium, which prevents landlords from locking tenants out or shutting off utilities through at least mid-May, landlords can still file for eviction over nonpayment of rent. The courts have not yet reopened for landlord-tenant court, but more than 60,000 evictions have been filed.

The $353 million is the second round of the COVID-19 Emergency Rental Assistance Program and is more than triple the first pot of money available that was available to renters in August. It is federally funded through the second stimulus package signed in late December 2020.

More than 15,000 households received help from the first round, a small percentage of the more than 60,000 applicants vying for the $100 million rental relief fund. But the department said it was able to help 7,000 more homes than origially expected with another $91.75 million allocated.
| | | | |
| --- | --- | --- | --- |
| | | PERSONAL MINISTRIES | |
MOSDAC FAMILY WORSHIP

MOSDAC Family Worship resumed on January 8, 2021 from 7:30-8:30 pm, and will be every 2nd and 4th Friday of the month. We will have Family Worship, led out by our Personal Ministries Leader, Whitney Allen.

Our last meeting was Friday, June 11, 2021 @ 7:30 pm.

We resumed September 10, 2021, (to start the Fall season), and will continue on a monthly basis thereafter, only on the 2nd Friday of each month.

Basic Imfo:10
Topic: MOSDAC Family Worship
Time: 7:30-8:30 pm, 2nd & 4th Friday evenings

Join Zoom Meeting
https://us02web.zoom.us/j/82956160671?pwd=RWIwNnlKdzZwVjAxWllxU3FVdU9BZz09

Meeting ID: 829 5616 0671
Passcode: 816878

One tap mobile
+13017158592,,82956160671#,,,,,,0#,,816878# US (Germantown)
+13126266799,,82956160671#,,,,,,0#,,816878# US (Chicago)

Dial by your location
+1 301 715 8592 US (Germantown)
+1 312 626 6799 US (Chicago)
+1 646 558 8656 US (New York)
+1 253 215 8782 US (Tacoma)
+1 346 248 7799 US (Houston)
+1 669 900 6833 US (San Jose)
Meeting ID: 829 5616 0671
Passcode: 816878
Find your local number: https://us02web.zoom.us/u/kf6ylMZCn

Thank you for your attention.
Have a blessed day!
| | | | |
| --- | --- | --- | --- |
| | | RELATIONSHIP MINISTRY | |
Relationship Ministry - Join us for First Friday's "Focus on the Family". Our next Friday will be on the evening of December 3, 2021 from 8:00 pm - 8:45 pm. Call (302) 202-1110 pin # is 814478.

If you are interested in special prayer for your Family in November, please call Lorene Watkins at 856-952-5002. Please mark your calendars and set your alarm for these special monthly calls.

If you would like to check out and see what "Love In Action" is doing, go to either Lorene Watkins' FaceBook page, MOSDAC's FaceBoook page for their community involvement.


We would like to thank you all for helping out with the homeless. We look forward to seeing you next time.

We need toiletries and zip lock bags. Also if you have gently used clothing we would love to have them. Any questions or concerns please contact Lorene Watkins at 856-952-5002.
| | | |
| --- | --- | --- |
| | Register today! | |
| | | |
| --- | --- | --- |
| | Invite your non-Christian family and friends to register as well! | |
| | | | |
| --- | --- | --- | --- |
| | | AEC Master Guide | |
Bay Area Master Guide Classes have begun. MOSDAC'S new class has began already too. Please keep our new candidates in prayer too!!!

For information about this class, please contact Elder Dillon Waterman.
| | | | |
| --- | --- | --- | --- |
| | | HEALTH ISSUES | |
| | | |
| --- | --- | --- |
| | CHECK OUT THE INFORMATION ON THE VARIOUS HEALTH TOPICS LISTED BELOW. | |
| | | | |
| --- | --- | --- | --- |
| | | The Importance of being a Vegetarian | |
We all know who vegetarians are. Vegetarians are people who do not consume meat, poultry and sea food. Many vegetarians also abstain from consuming or using by-products of animal slaughter such as eating eggs or even wearing leather belts or leather shoes.There are certain extreme vegetarians who even abstain from consuming honey. Vegetarianism is a good thing. There is no doubt about it. The reason many people become vegetarians is because they see animals as beings which also have life. They therefore don't see the reason why animals should be killed in order for us to enjoy.

What are the importance of being a vegetarian?

Vegetarianism has so many benefits to the individual and society at large. One of the major importance of being a vegetarian is the fact that a vegetarian diet has lots of health benefits. Scientific studies have shown that people who live on a proper vegetarian diet tend to live longer than those who eat meat. Recently, the Loma Linda University conducted a major study into the link between longevity and being a vegetarian. At the end of the research, researchers found out that vegetarians live between seven and fifteen years longer than people who eat meat regularly.
Another importance of a vegetarian diet is that it can significantly help in the fight against obesity and cardio-vascular diseases.
Vegetarians also rarely suffer from cancer, hypertension and constipation as compared with regular meat eaters.
Since vegetables and fruits contain a significant amount of antioxidants and nutrients that help protect the heart, it goes without saying that a proper vegetarian diet helps the body significantly.

Another very important benefit we derive from vegetarianism is the fact that vegetarianism can save the planet in the sense that the mass production of meat for human consumption damages our environment. According to a research, about 70 percent of all grain crops grown in the United States is used for feeding animals for the sole purpose of consuming their meat. Research has shown that animal farming is not environmental friendly as it helps in generating high amounts of nitrous oxide and methane which are not good for the health of this planet we live in. Science tells us that excessive amounts of nitrous oxide and methane in the atmosphere contributes immensely to global warming.
Another good reason why you should become a vegetarian is because it is cheaper. Believe it or not but a vegetarian diet is quite cheaper than the meat diet. Imagine how much meat and chicken cost these days? Just compare the price of buying vegetables and fruits with that of buying fish and meat.

The above are some of the major importance of vegetarianism. As you can see from the above, the health benefits of vegetarianism are immense. What are you waiting for? Try a vegetarian diet and make this world a better place for yourself and others.

NOTE: The writer of this article is not a vegetarian but is hoping to to become one soon.
| | | | |
| --- | --- | --- | --- |
| | | DID YOU KNOW? | |
Gluten-free: What does that mean?

Gluten is found in grains, such as wheat, barley, rye, and a cross between wheat and rye called triticale.

A gluten-free diet helps manage symptoms of celiac disease and other medical conditions associated with gluten. This type of diet also has gained popularity among people without gluten-related medical conditions. The claimed benefits of the diet are improved health, weight loss and increased energy.

Removing gluten from your diet likely changes your overall intake of fiber, vitamins and other nutrients. Therefore, regardless of your reasons for following a gluten-free diet, it's important to know how it can affect your overall nutritional needs:

Celiac disease is an autoimmune disorder in which gluten triggers immune system activity that damages the lining of the small intestine. Over time, this damage prevents the absorption of nutrients from food.
Gluten sensitivity causes some of the same signs and symptoms associated with celiac disease — including abdominal pain, bloating, diarrhea, constipation, foggy brain, rash or headache — even though there is no damage to the tissues of the small intestine. Studies show that the immune system plays a role, but the process isn't well-understood.
Gluten ataxia is an autoimmune disorder that affects certain nerve tissues, and causes problems with muscle control and voluntary muscle movement.
Wheat allergy, like other food allergies, is the result of the immune system mistaking gluten or some other protein found in wheat as a disease-causing agent, such as a virus or bacteria. The immune system creates an antibody to the protein, prompting an immune system response that may result in congestion, breathing difficulties and other symptoms.

Your health care provider or a dietitian can help you make appropriate dietary choices to maintain a well-balanced diet.

GLUTEN-FREE FOOD LABELS

When you are buying processed foods, you need to read labels to determine if they contain gluten. Foods that contain wheat, barley, rye or triticale — or an ingredient derived from them — must be labeled with the name of the grain in the label's content list.

Foods that are labeled gluten-free, according to the Food and Drug Administration rules, must have fewer than 20 parts per million of gluten. Foods with these labels may include:

Naturally gluten-free food
A prepared food that doesn't have a gluten-containing ingredient
Food that has not been cross-contaminated with gluten-containing ingredients during production
Food with a gluten-containing ingredient that has been processed to remove gluten

Alcoholic beverages made from naturally gluten-free ingredients, such as grapes or juniper berries, can be labeled gluten-free. An alcoholic beverage made from a gluten-containing grain can carry a label stating the beverage was processed, treated or crafted to remove gluten. However, the label must state that gluten content cannot be determined and the beverage may contain some gluten.
| | | | |
| --- | --- | --- | --- |
| | | VIP NEWS | |
JUST FOR YOU!

PLEASE LOOK TO THE RIGHT AND LOOK BELOW!

GREAT INFORMATION AND TIPS FOR YOU TO KNOW!

KNOWLEDGE IS POWERFUL!!!
| | | | |
| --- | --- | --- | --- |
| | | Suicide Warning Signs: What to Watch for and Do | |
.

Suicide is one of the top causes of death in the U.S., with rates rising across the country. Nearly 45,000 Americans died by suicide in 2016, according to the CDC.

Suicide can be preventable. And that starts with knowing what to look for and what to do.

If you or someone you know is thinking about suicide, call the National Suicide Prevention Lifeline at 800-273-TALK (800-273-8255). It's always open, and you can speak to a trained counselor.

If someone is threatening to kill themselves, don't leave them alone. Call 911 or, if you can do it safely, take them to the nearest emergency room. Try to keep the person calm, and get help from others.Warning Signs

People who commit suicide don't want to die, but to end their pain. Don't dismiss their talk of suicide as just threats. If you notice any signs that they may be thinking about harming themselves, get help.

Focuses on death. Some people talk openly about wanting to die or to commit suicide. Or they dwell on the topic of death and dying. They may research ways to kill themselves or buy a gun, knife, or pills.

Makes plans. The person may take steps to prepare for death, like updating a will, giving away stuff, and saying goodbye to others. Some may write a suicide note

Becomes withdrawn. The person avoids close friends and family, loses interest in activities and social events, and becomes isolated.

Shows despair. The person may talk openly about unbearable pain, or feeling like they're a burden on others.

Shows swings in mood or sleep. Often, the person may be depressed, anxious, sad, or angry. They also may be very irritable, moody, or aggressive. But they can suddenly turn calm once they've decided to go through with the suicide. Then they may sleep a lot more or a lot less than usual.

Drinks or takes drugs. Substance misuse raises the chance of suicide. Using a lot of drugs and alcohol may be an attempt to dull the pain or to harm themselve

Acts recklessly. The person may take dangerous chances, like driving drunk or having risky sex.

People may also be at risk if they have:

Mental disorders
Addictions to alcohol or other drugs
A serious physical illness
A major loss (such as the death of a loved one or the loss of a relationship or job)
Serious legal or financial problems
A history of trauma or abuseHow to Help

Take all suicide warning signs seriously. Your involvement and support may help save a life.

Don't be afraid to ask whether the person you're concerned about is thinking of suicide, is depressed, or has problems. Talking about it won't make the person act on their feelings. It might actually help ease suicidal thoughts -- and lets you know if you need to take further action.

Encourage the person to talk to a mental health professional as soon as possible. The National Suicide Prevention Lifeline is always open. You can reach a trained counselor at 800-273-TALK (800-273-8255).
| | | | |
| --- | --- | --- | --- |
| | | ATTENTION!!! - How to Stop a Bully. | |
Make Eye Contact

Cyberbullying has increased dramatically with the rise of internet use. This is because it's easier to act harshly toward others when you don't have to face them in person. By looking someone in the eyes, you can confront them with the harshness of what they're trying to do. You can lower the chances that they'll follow through with their harsh words. The next time you feel someone trying to intimidate you, try making continuous eye contact with them. It might feel awkward, but it will be worth de-escalating the situation.

Disengage

You can also try leaving the situation or avoiding the bully entirely. As an adult, this can be difficult if they're a coworker or other person you interact with on a regular basis. But you can try your best to avoid meeting this person in the break room at work. Or try only talk to them when there are other colleagues around. If you can't always avoid running into them, make a plan of escape. This can involve saying you forgot about an important call you need to make. Have a list of these excuses ready for when you need to get out of a situation with the bully.

Respond with Kindness, Humor, or Apathy

If you have no way of avoiding interactions with the bully, try responding with a different tone. Reacting with kindness is a common tactic for encouraging others to treat you better. You can also try making a joke. This can throw off the individual and show them you aren't intimidated or affected by what they're saying. Last, if you struggle to react with kindness or humor, try showing as little emotion as possible. Bullies feel empowered by the response of their victims. But if you're apathetic and show little response, the bully loses their reason for trying to hurt you in the first place.

Keep a Record

Keeping a record of interactions with the bully is essential for professional situations, such as in the workplace. You may need to remember events exactly as they happened if you decide to report the incidents to your company's human resources department. While you don't have to record every word of a conversation, do your best to write down key sentences the bully said to you that caused harm. Make sure to record how you responded as well so you can show your efforts to de-escalate the situation.

Empathy

Finally, use empathy to help yourself feel less hurt or affected by what the bully says to you. Remember that oftentimes people choose to hurt others because they experienced bullying or other traumatic events in their past. This doesn't justify their actions toward you, but empathizing with them can help you feel less intimidated. You can have a clearer mind and be able to better handle the situation.
| | | | |
| --- | --- | --- | --- |
| | | NOW THATS REALLY FUNNY | |
The Coin Toss

By the time Bobby arrived, the football game had already started. "Why are you so late?" asked his friend.

"I couldn't decide between going to church and going to the football game. So I tossed a coin," said Bobby.

"But that shouldn't have taken too long." said the friend.

"Well, I had to toss it 35 times.

My Dad's Better Than Your Dad

Three boys on the playground were bragging about their dads. One said. "My dad scribbles a few words, calls it a song and they pay him 50 bucks."

"Oh, yah. My dad scribbles a few words, calls it a poem and they pay him 100 bucks."

"That's nothin'," said the third kid. My dad scribbles a few words, calls it a sermon and it takes six people to collect all the money.

Liquid, Fragile or Perishable?

When a woman decided to send the old family Bible to her brother in another state, the postal worker asked her if there was anything breakable in the package. "Only the Ten Commandments," she replied.

Top Ten Reasons Eve Was Created

10. God was worried that Adam would frequently become lost in the garden because he would not ask for directions.

9. God knew that one day Adam would require someone to locate and hand him the remote.

8. God knew Adam would never go out and buy himself a new fig leaf when his wore out and would therefore need Eve to buy one for him.

7. God knew Adam would never be able to make a doctor, dentist or haircut appointment for himself.

6. God knew Adam would never remember which night to put the garbage on the curb.

5. God knew if the world was to be populated, men would never be able to handle the pain and discomfort of childbearing.

4. As the Keeper of the Garden, since he didn't have metal sheds or greenhouses, Adam would never remember where he left his tools.

3. Apparently, Adam needed someone to blame his troubles on when God caught him hiding in the garden.

2. As the Bible says, "It is not good for man to be alone!"
| | | | |
| --- | --- | --- | --- |
| | | BE THANKFUL 365!!! | |
HAVE YOU THANKED GOD TODAY?

HOW MANY THINGS ARE YOU THANKFUL FOR?

LIFE--HEALTH--STRENGTH--OXYGEN--SUNSHINE--FOOD--FAMILY--FRIENDS, PLUS MUCH, MUCH MORE!!!

THANKSGIVING SHOULD BE EVERY DAY IN YOUR LIFE!!!

Don't Forget to Stay Six Feet Apart, Wear Your Mask, and PLEASE, PLEASE, DON'T FORGET TO WASH YOUR HANDS!!!!!!!!!!!!!!!
| | | | |
| --- | --- | --- | --- |
| | | WHAT CAN WE DO !!!!!!!!!!!!!! | |
If you have any questions about the broadcast or anything to to do with improvement of any kind please contact a MOSDAC MEDIA TEAM MEMBER .

THANKS MUCH FOR YOUR SUPPORT!!!!!!!!!!!!!!!!!!
November


Calendar
28
View Here
SUNSET CALENDAR

Sunset begins at 4:45 PM, November 26, 2021!!!

BE BLESSED IN YOUR SABBATH REST!!!!!!!
FROM THE PASTOR'S DESK

Pastor's Christmas Letter

My Dearly Beloved in Christ,

With deep joy and gratitude, I extend to you my prayerful best wishes for a holy and blessed

Christmas. During this Season, it has been my prayer that each of you would find opportunities to reflect on your own faith and relationship with the Lord Jesus Christ and His Church. Whatever it is that our hearts and souls desire, whether we realize it or not, our ultimate desire is Jesus Himself, for this reason, we are filled with joy and consolation at Christmas to know that all that we hoped for has been fulfilled in the person of the Christ Child.

Several years ago I received a Christmas card with this message: "This Christmas, I wish you Jesus." On the inside it read: "Isn't nice to have everything!"

In the midst of all our current challenges and concerns, the love of God the Father is made manifest to us in the wonderful gift of His Son, Jesus. With the angels in Bethlehem, our faith moves us to sing: "Glory to God in the highest and peace to His people on earth!" We recognize that true peace on earth flows from our recognition and praise of God in our lives.

Christmas has a way of bringing to Church individuals and families who, for various reasons, have not been to church for months or years. What a wonderful and grace-filled opportunity to put aside past differences and old habits and begin anew that prayerful relationship with the Lord and His Church community. I extend to all of you an open, grateful heart of welcome. Together, may we grow in strength and grace to know and celebrate together God's presence in our lives and His dominion over all things of this world.

May our Lord Jesus Christ, born in Bethlehem, bless you, your families and loved ones at this blessed time of hope and grace.

Merry Christmas and a Happy New Year!

I hope to meet each of you in the Church. May Christ abide in your hearts always!
WHAT IS FAITH?

FAITH IS:

FULLY

ANTICIPATING

INCREDIBLE

THINGS

HAPPENING
FAREWELL AND PRAYERS

Sorry to inform you that Sister Cynthia Patman relocated from the Camden Counry area to the Tampa, Florida area. She moved on Thanksgiving Day, and she says, that "She will miss her MOSDAC Family!" Praise God for safe traveling mercies for Cynthia and her Family members!!!
SEVENTH-DAY ADVENTISTS BELIEVE

*The Holy Scriptures are the inspired Word of God * 2 Tim. 3:16.

*In the Trinity:God the Father, God the Son, and God the Holy Spirit.*Heb. 1:-3, John 15:16.

* In regeneration and the birth, through the acceptance of the Gospel.*2 Cor. 5:17.

*That man by nature is mortal and eternal life is a gift of God through Christ.*John 14:1-33, Acts 1:11, Matt. 24:30.

*In the resurrection of the dead.*1 Thess. 4:16 & 17, John 5:29, 11:25, 1 Cor. 15.

*In the ultimate final destruction of sin and the wicked.*Malachi 4:1-3.

*In justification by faith through Christ.*Rom. 4:3-5.

*That God's law, the Ten Commandments, including the seventh-day Sabbath command is the rule of life for Christians.*Ex. 20:3-17, James 2:10-12.

*In baptism by immersion. In the Communion of the Lord's supper preceded by the ordinance of cleansing.*Romans 6:3-5, Mark 1:9 & 10, John 13:4-17, 1 Cor. 11:23-26.

*In the gifts of the Holy spirit.*Eph. 4:8-11.

*In the support of the gospel through tithes and offerings.*Malachi 3:8-11, Matt. 23:23.

*In discarding unhealthy practices.*1 Cor. 3:16 & 17, Deut. 14:3-20.

*That Christians will be characterized by modesty in dress,conversation,deportment,and a high standard of social relationships.*1 Tim. 2:9 & 10, James 1:27.
ENJOY THE MONTH OF NOVEMBER

SAVOR THE FLAVOR OF TEA, HOT OR COLD, HERBS AND SPICES, PLUS THE BEAUTY OF THE FLOWERS AND THE TREES WHICH HAD BLOSSOMS OR LEAVES THAT TURN INTO RED, ORANGE, AND GOLDEN HUES BEFORE BROWNING, FALLING AND FLYING THROUGH THE AIR TO THE GROUND.

THEY TOO NEED WATER JUST LIKE YOU!!!

SO YOU, REMEMBER TO STAY HYDRATED TOO!!!

LET'S LOOK BELOW, AND CHECK OUT DIFFERENT INFO!!!

NOVEMBER 2021 IS ALMOST GONE.
AFRICAN AMERICAN MUSIC

Even though this month is usually celebrated in June, you can appreciate this music anytime.

Look for some awesome information about some great and inspirational Music Icons and ground breaking artist in our time and the time passed.
SCRIPTURES OF THE WEEK

Psalm 119:105

"Your word is a lamp to my feet and a light for my path." –

Psalm 119:105, NIV

Proverbs 3:5
"Trust in the LORD with all your heart and lean not on your own understanding." – Proverbs 3:5, NIV

1 Thessalonians 5:17
"Pray without ceasing." – 1 Thessalonians 5:17, KJV

2 Corinthians 5:17
"Therefore, if anyone is in Christ, he is a new creation; the old has gone, the new has come!" – 2 Corinthians 5:17, NIV

1 Corinthians 16:13
"Be on your guard; stand firm in the faith; be courageous; be strong." – 1 Corinthians 16:13, NIV

Colossians 3:23
"And whatever you do, do it heartily, as to the Lord and not to men." – Colossians 3:23, NKJV

Luke 12:34
"For where your treasure is, there will your heart be also." – Luke 12:34, KJV

Philippians 4:13
"I can do all things through Christ who strengthens me." – Philippians 4:13, NKJV

Philippians 4:19
"My God shall supply all your need according to his riches in glory by Christ Jesus. – Philippians 4:19, KJV
***

Jeremiah 29:11
"For I know the plans I have for you," declares the LORD, "plans to prosper you and not to harm you, plans to give you hope and a future." – Jeremiah 29:11, NIV

Isaiah 26:3
"You keep him in perfect peace whose mind is stayed on you, because he trusts in you." – Isaiah 26:3, ESV
Family Life Bible Class

Join the JESUS 101 Bible class every 2nd and 4th Sabbath afternoons at 3:00 p.m. in the Sanctuary. Due to the things going on right now, we are unable to be in the church. But as soon as God tells us it's okay, we will be back . See you soon and remember GOD LOVES YOU and WE DO TOO!!!!!!!!!!

Looking forward to seeing you there!!!!!!!!!!!!!!



Guess what? Please join us on Zoom. Contact Lonnie Watkins for the information required to log into Zoom.
PRAYER FOR TODAY

A Prayer for Today's Challenges
Almighty and Everlasting God, You have said that in the world we will face trials and tribulations. Yet, we need not fear, for You have overcome the world through Your Son, Jesus. I ask for His strength through Your Holy Spirit, that I too may participate in his Lordship over the world. Give me what I need to overcome the challenges of today, through Christ, my Lord. Amen.

A Prayer for Opportunity
God of Increase, You lay all things out before us each day. All things are directed according to Your good governance. I ask that You make today great in terms of opportunity. Open the right doors for me so that I can make the best of this life You have given me. For Your goodness endures forever, Lord. Amen

WHY PRAY?

WHEN YOU PRAY, GOD LISTENS.

WHEN YOU LISTEN, GOD TALKS.

WHEN YOU BELIEVE, GOD WORKS.
MOSDAC PRAYER LINE

Mon, Tues, Thurs, & Friday @ 5:30 am

(712) 775-8968, Pass Code: 909676

Youth prayer line is on Wednesday at 5-6 pm. Join us for encouragement and praise.
GOD'S LOVE POEMS

Autumn's Majesty

© Patricia L. Cisco More By Patricia L. Cisco

Published: September 2017

Sun with his artistic touch,
streaks skies of blue with rosy blush,
trimming Oak and Maple too,
crimson reds with yellow hue.

Birch and Hemlock, purple and gold,
apples, pumpkins bright and bold,
burns by day and cools by night,
cloaking trees in fiery might.

Wispy winds and tumbling leaves,
cypress scents within the breeze,
starry eves and harvest moon,
sets the stage for crickets' tune.

As spiders spin their tapestry
and crickets sing in symphony,
their final song of destiny,
it's clear for all the world to see,
Autumn's vibrant majesty!



Source: https://www.familyfriendpoems.com/poem/autumns-majesty
THOUGHT FOR THE WEEK

Autumn is the slow decline of the year toward the winter, a slow lingering death from the height of summer into the cold and dark. Yet autumn is far from miserable. I love the unexpected warm days. I love the colours of the season and the wind and rain feels quite energetic and powerful. It has always felt like a season of portents and omens, birds are flocking, deer are rutting, autumnal colour is everywhere.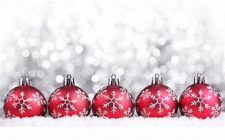 POEM FOR THE SABBATH DAY

Covid Poem

When this is over,
may we never again
take for granted
A handshake with a stranger
Full shelves at the store
Conversations with neighbors
A crowded theatre
Friday night out
The taste of communion
A routine checkup
The school rush each morning
Coffee with a friend
The stadium roaring
Each deep breath
A boring Tuesday
Life itself.

When this ends,
may we find
that we have become
more like the people
we wanted to be
we were called to be
we hoped to be
and may we stay
that way--better
for each other
because of the worst.

- Laura Kelley Fanucci
TUNE INTO GOD TODAY!!!

TALK WITH GOD, NO BREATH IS LOST.

WALK WITH GOD, NO STRENGTH IS LOST.

WAIT FOR GOD, NO TIME IS LOST.

TRUST IN GOD, YOU WILL NEVER BE LOST.
PRAYER WARRIORS MINISTRY

MUCH PRAYER, MUCH POWER!!!

IF YOU ARE IN NEED OF SPECIAL PRAYER, PLEASE FEEL FREE TO CONTACT US!

LEADER: ELDER PENNY RODGERS
Sick - Shut In

Matthew 25:36 "... I was sick, and you visited me...."

PRAYER REQUEST, CALLS AND/OR VISITS FOR:

Celia Archie's mother, Marie Archie, Shane Bardowell (Sheila Bardowell's son), Sheila Bardowell, Jalen Braxton, Carletta (Jeanie Thornton's daughter), Cynthia Brown, Alanna Bullock, Harold Carter, Sr., Cindy Cassidy, Ertice Clark, Tejuan Clark, Blondel Dwyer, Nyzia Easterling, Sharmaine Edwards, Shelly Eldrige (Joan Jackson's daughter), Dora Elmandorf, Darlene Figueroa, Cassie Freeman, Mary Hopkins, Sharon Howard and her mother (Mrs. Vines), Joan Jackson and her sisters, Lewis Jessup, Celeste Jones, Elaine Larmond, Michelle Maldonado, Leslie Jackson Massenberg (Amelia Clements' daughter), Marie Lloyd's mother, Lawrence Myers (Yvonne Roberts' brother), Violet Parkinson, Penny Rodgers, Willie Rogers, Renee Smallhorn (Rita Smith's daughter), David and Darlene Smith, Dudley Smith, Rita Smith, Sedia Tatem, Jeanie Thornton, Felicia Stoddard, George Van Nockay, Kenny Watkins, Shirlene Williams, Sophie Williams, Roger Woolfolk (Rita Smith's brother), COVID-19 patients and recovered patients, Family of COVID-19 victims, all of our caregivers, 1st responders, military, the victims of Hurricanes Florence, Irma, and Michael, Ida, Larry, and the other ones up to Zeta, as well as, the various Tornadoes, Earthquakes, Island of St. Vincent with its Rumbling Volcano, and Fire victims.

Also pray for the missing persons and victims of human trafficking, their love ones, for them having to deal with these situations.

Incarcerated Family,

Joel Glessma

"KNOW THAT GOD IS ALWAYS IN CONTROL"

Love you all!!!

"THE MOSDAC FAMILY"
PRAYERS FOR BEREAVED FAMILIES

Please Pray For Our MOSDAC Church Members, and their Families who have experienced the loss of a love one.

**********************

Please continue to Pray for Sister Margaret O'Bryant and Family in the loss of her great, great, great nephew (Michele Sellars' Grandson) who was killed in a tradgic situation. Please Remember his Twin Sister the Gibson, Easterling, Johnson, O'Bryant, Smothers, White, Williams Families, Extended Family, in Special Prayer.

**********************

Our Dear Sister, Sonia O'Bryant, has passed. Please continue to Pray for Sister Margaret O'Bryant, Nyzia (Tony) Easterling and Family, her sister Patricia and husband, Cousins- Mike (Hope) O'Bryant and Family, Joan O"Bryant and Family, Lydia O'Bryant and Family, the Gibson, Johnson, Sellers, White, and Williams Families, a host of other cousins, extended family, friends, MOSDAC members. Funeral Services will be held on Sunday, October 17, 2021 at Boyd's Funeral Chapel, Camden, NJ, Viewing: 9-11 am, Service: 11 am

**********************

Prayers are needed for Felicia Louison, in the loss of her brother, and for Calvin, Cathy, Sherwin, and Drew Louison in the loss of their uncle and great uncle. Felicia's brother passed on Sunday evening, October 10, 2021.

**********************

Prayers are needed for Sister Joan (Jimmie) Jackson and Family in the loss of Joan's Sister, Laverne. Please Pray for all of her other sisters and their families, extended family, and friends. Funeral Services were held Monday, October 11, 2021 in Virginia.

*********************

Our young brother, Tejuan Clark Sr., passed away Wednesday morning, September 29, 2021. Prayers are needed for his wife Tawanay and children Tejuan, Jr., Taquana, brother Troy and wife, Great Aunt Ertice Clark, Uncles Vincent Clark, Sr., (Carolyn), Ervin, Jr., (Maria), Clark, Vernon Clark, Aunts Darnetta (Terry) Coleman, Denise Clark, cousins (Darryl, DaeFronda and family, Derryck Johnson, Pam and Kyle Clark and their families, Darlinda Bayard and Family), a host of other cousins, nieces, nephews, extended family, friends, Security Guards of Camden BOE, MOSDAC members. Viewing will be held on Saturday, October 9, 2021 from 6:00-8:00 pm at Boyds Funeral Chapel.

**********************

Our Dear Sister, Patricia Nichols, passed pn Wednesday afternoon, September 29, 2021. Please pray for her husband Greg, children, Vanessa, Greg Jr., Troy (wife and family) Mother Mary Hopkins, Aunt Eloise Morton, Sister Rosita, her Uncles, other relatives, friends. MOSDAC members. Funeral Services were held Thursday, October 7, 2021 at Ora L Woosters Funeral Chapel in Clementon, NJ.

*********************

Dianna Dixon and Family in the loss of her nephew (sister, Faye's son) on Friday afternoon, September 17, 2021. He was funeralized on Saturday, September 25, 2021 in Jacksonville, NC.

**********************

Our Faithful Sabbath School member and former church member, Sister Mary Lewis passed away Wednesday, September 15, 2021. Prayers are needed for her daughters, Cassandra Freeman, Janice (James) Wright, Michelle Maldonado, Lynda Crowder, beloved niece Sharla Dansby, and all of their families. Grandchildren Sydney,Jr. (Linda), Marcus, and Cassie Freeman, Shon (Lisa), Ramsey, and Alexander Maldonado, Ryan and Saven Wright, great grandchildren - Jason and Javanie, nieces, nephews,, cousins, extended family, neighbors, friends, Cherry Hill SDA Church members, MOSDAC Family. Mary was funeralized on Tuesday, September 28, 2021 at the Cherry Hill SDA Church.

**********************

One of our former First Ladies of MOSDAC, Angela Legette, passed away on Friday, September 3, 2021. Please send up Special Prayers for Pastor Frank Legette, their children, her mother-in-law, brother-in-law, extended family, friends, MOSDAC members. Angela was funeralized in Deerfiekd Beach, Florida on Thursday, September 16, 2021.

**********************

Our dear sister, Corrine "Rene" Nocho, passed away in Georgia. Special Prayers are needed for her children, Cindy, Monique and Roosevelt Smith, her grand children, great grandchildren, siblings, Vaughn, Angelique, Adrienne, Bruce, and Simone, nieces, nephews, great nieces, great nephews, cousins, rxtended family, friends, MOSDAC members. Corrine's Memorial Service was at the KROC Center in Camden, NJ on Thursday, September 16, 2021.

**********************

Our dear sister Carolyn "Tee Tee" Richardson passed away in California. Special Prayers are needed for her daughter, Nadine, adopted daughters, Loren Griggs, Adrienne, Angelique, and Simone Archie, God Children, Shavaun and Alex Archie. The whole Archie Family, adopted grandchildren, Gabrielle Fowler and her brother, Eric Griggs, Whitney Allen, Ride and Die Buddy, Wanda Williams, extended family. friends, MOSDAC members. "Tee Tee's" Memorial Service was heLd at the KROC Center in Camden. NJ on Friday, October 22, 2021.

**********************

Our Dear Brother, Sydney Freeman, Sr. passed away Thursday morning, August 26, 2021 in New Haven, Connecticut. Prayers for Cassandra Freeman and Family, Children: Sydney, Jr. (Linda), Marcus, Cassie Freeman, Mary Lewis, Janice (James) Wright, Michelle Maldonado and Family, Roslyn Freeman and Family, his brothers and their families, extended family, special friends: Pastor Augustus (Shirley) O'Giste, Larry (Dottie) Berry, Margaret O'Bryant and Family, George Van Nockay, Yvonne Roberts, Sophie Williams, Roland Gresham (Musician), MOSDAC Family, and other friends. His funeral was Thursday, September 2, 2021 in New Haven, Connecticuit. His Memorial Service was held on MOSDAC Site and Sydney, Jr.'s FaceBook page on Thursday, September 9, 2021.

**********************
Our dear brother, Ron Dixon passed away on Monday, August 23, 2021. Please remember to pray for the Viner/Diggs Family, Tri-State Mass Choir members, James Viner Singers, Steffon Myers, Mark Mahan, MOSDAC Male Chorus members, MOSDAC members. He was funeralized on Thursday, September 2, 2021 at Emmanuel United Pentecostal Church in Camden, NJ.

**********************

Prayers for Yvonne Roberts and Family, Joi, Crystal, Wayne, Jr. , grandson Kennedy in the loss of her older brother and their uncle, Thomas Larry Myers. Larry passed on July 31, 2021, and was funeralized on Friday, August 6, 2021. Larry's Burial was held on Monday, August 9, 2021 at the National Military Cemetery in Salisbury, NC. Prayers for Yvonne's younger brother, Lawrence (Mercedes) Myers and Family, Larry's wife Brenda, children, grandchild, their uncles, Romus Myers and Benjamin Lawrence III and their Families, aunt Marie Myers Jones and Family. other nieces and nephews, cousins, extended family and friends.